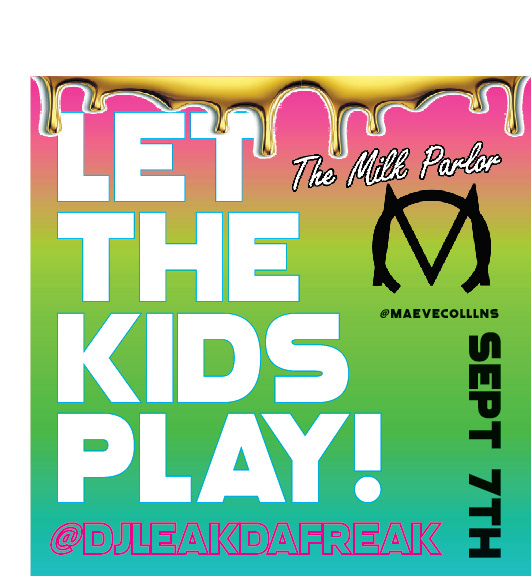 In America, 77% of people live in houses and 20% live in apartments. 81% of dwellings have a yard, and 79% of people consider it a determining factor in where they would like to live. In 2019, the homeownership rate among white non-Hispanic Americans was 73.3%, compared to 42.1% among Black Americans and 47.5% among Hispanic or Latino Americans. 
So where do you play if you don't have a yard? 
"Let the Kids Play" is a Non-Profit event aimed at raising awareness and funds for the support of safe public areas of play. Children and adults alike should be able to experience the wonders of play and being connected to your inner-child. The event will be held at The Milk Parlor in Blacksburg on Tuesday September the 7th at 8pm. The event will feature an art installation by founder Maeve Collins, a live local dj "djleakdafreak", and a Cypher at 9pm. All proceeds will be donated to the Blacksburg Parks and Rec. for repairs at the skatepark and playground. Tickets are available through eventbrite for $15 and donations are being accepted on gofundme.