A CHILDREN'S SHOE THAT "GROWS" WITH THE CHILD.
DESIGNED TO

COMBAT WASTE STREAMS

CAUSED BY TRADITIONAL PRODUCTION BY USING

BIODEGRADABLE ALGAE FOAM

. 
(MATERIAL CHEMISTRY CREDITED TO UCSD)
TRADITIONAL MATERIALS SUCH AS

POLYESTER AND POLYURETHANE

HAVE AN

EXCESSIVE LIFESPAN

COMPARED TO THE SHORT PRODUCT LIFETIME NEEDED BY

SMALL CHILDREN EXPERIENCING RAPID GROWTH

. 
- CHILDREN'S SHOES ARE OUTGROWN EVERY 2-3 MONTHS
- CURRENT CHILDREN'S SHOES ARE DESIGNED TO LAST A LIFETIME
- CONSUMER CULTURE, NEED THE NEWEST "CUTEST" SHOE
HOW CAN WE DESIGN A CHILDREN'S SHOE SERVICE THAT REDUCES WASTE BY GROWING WITH THE USER?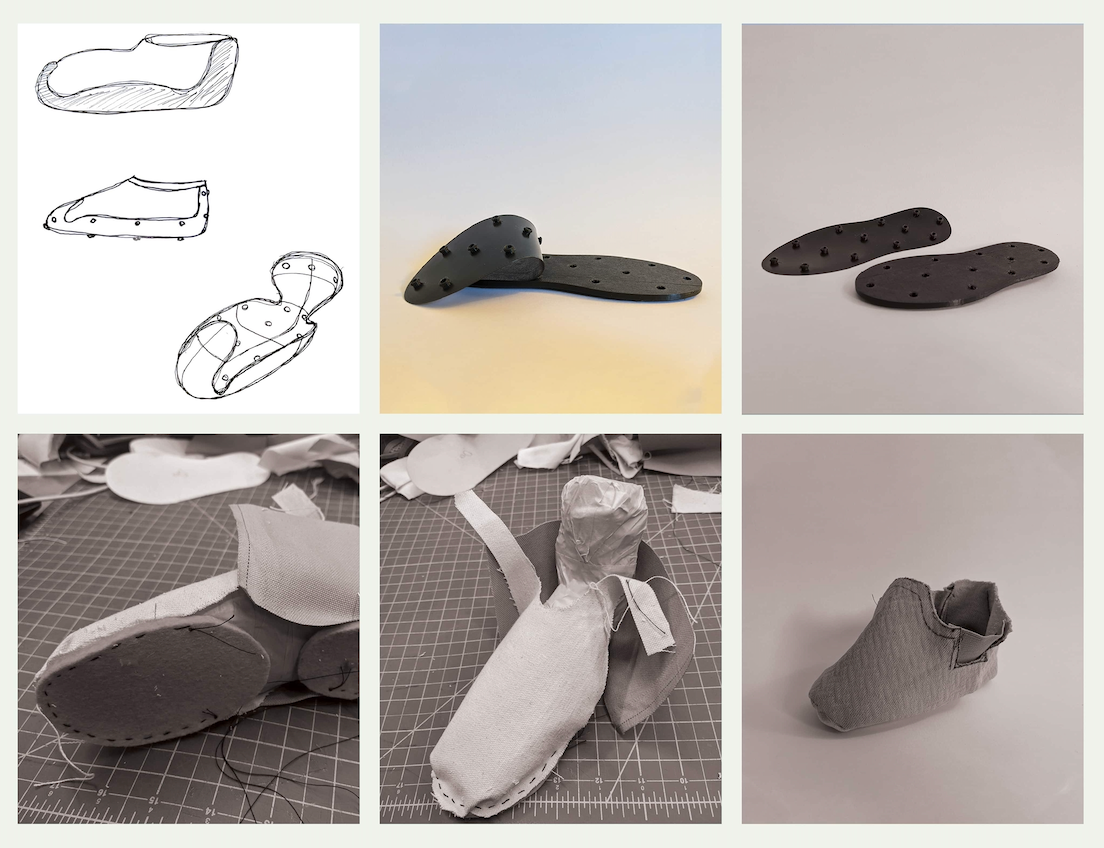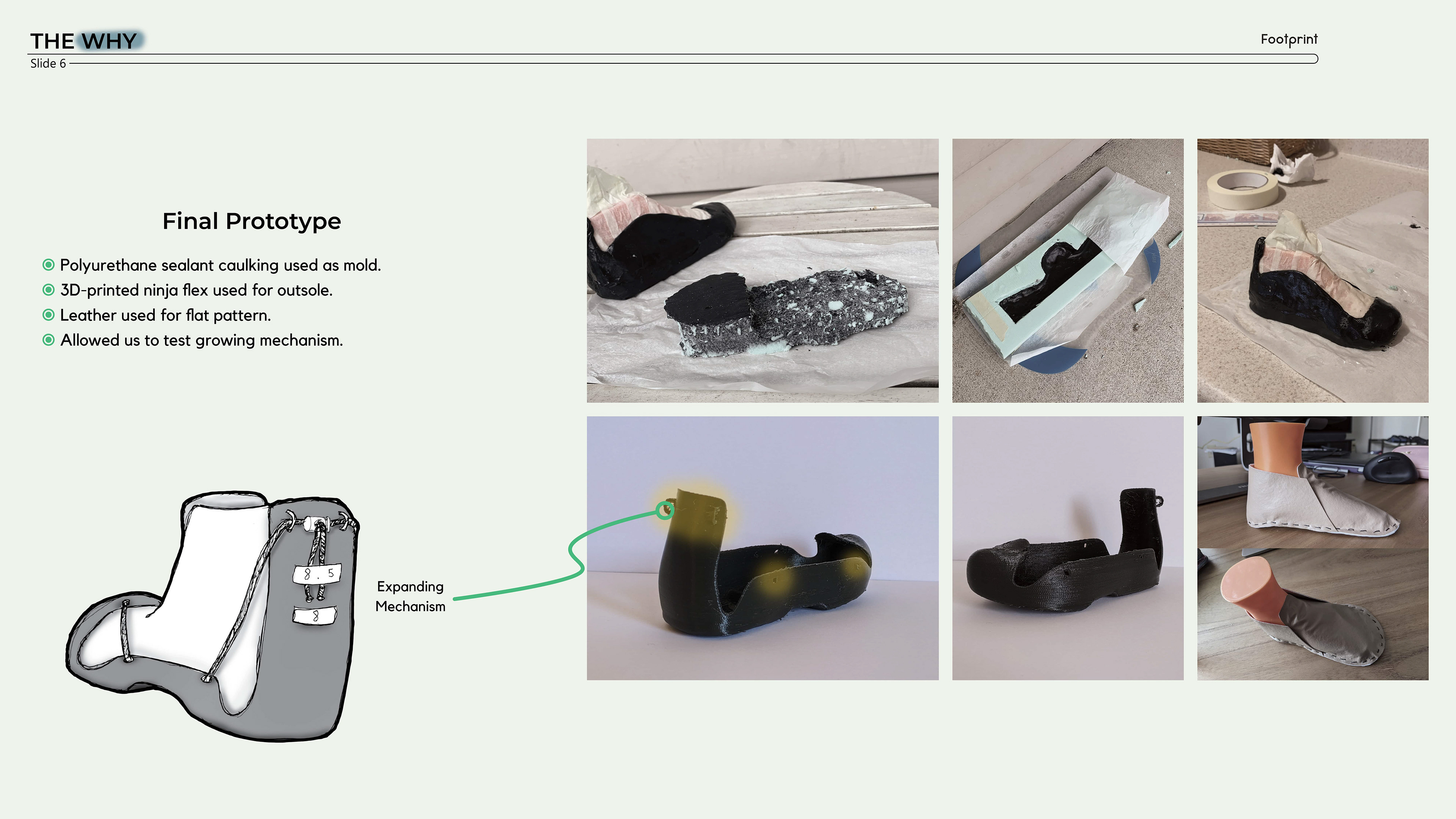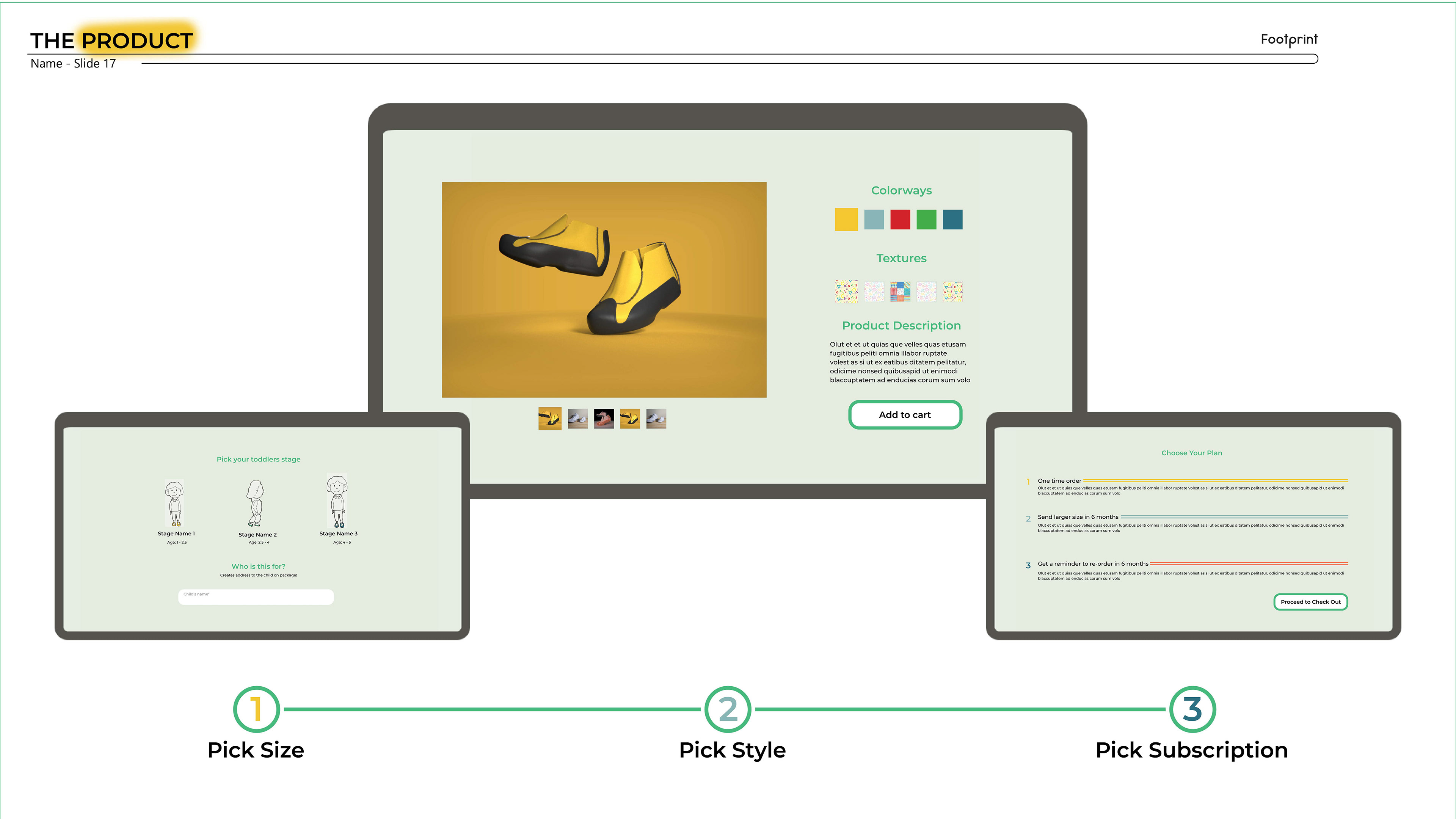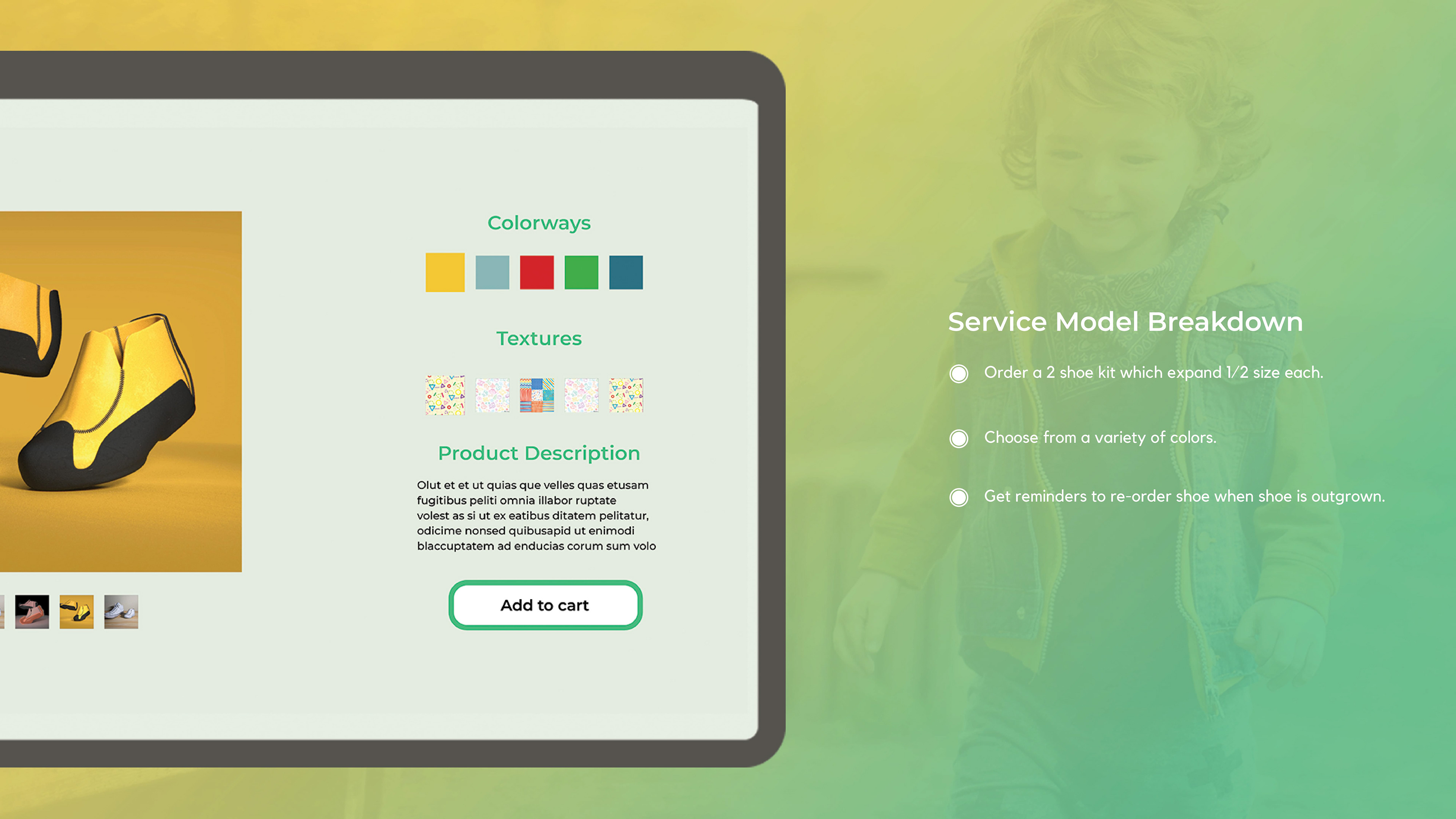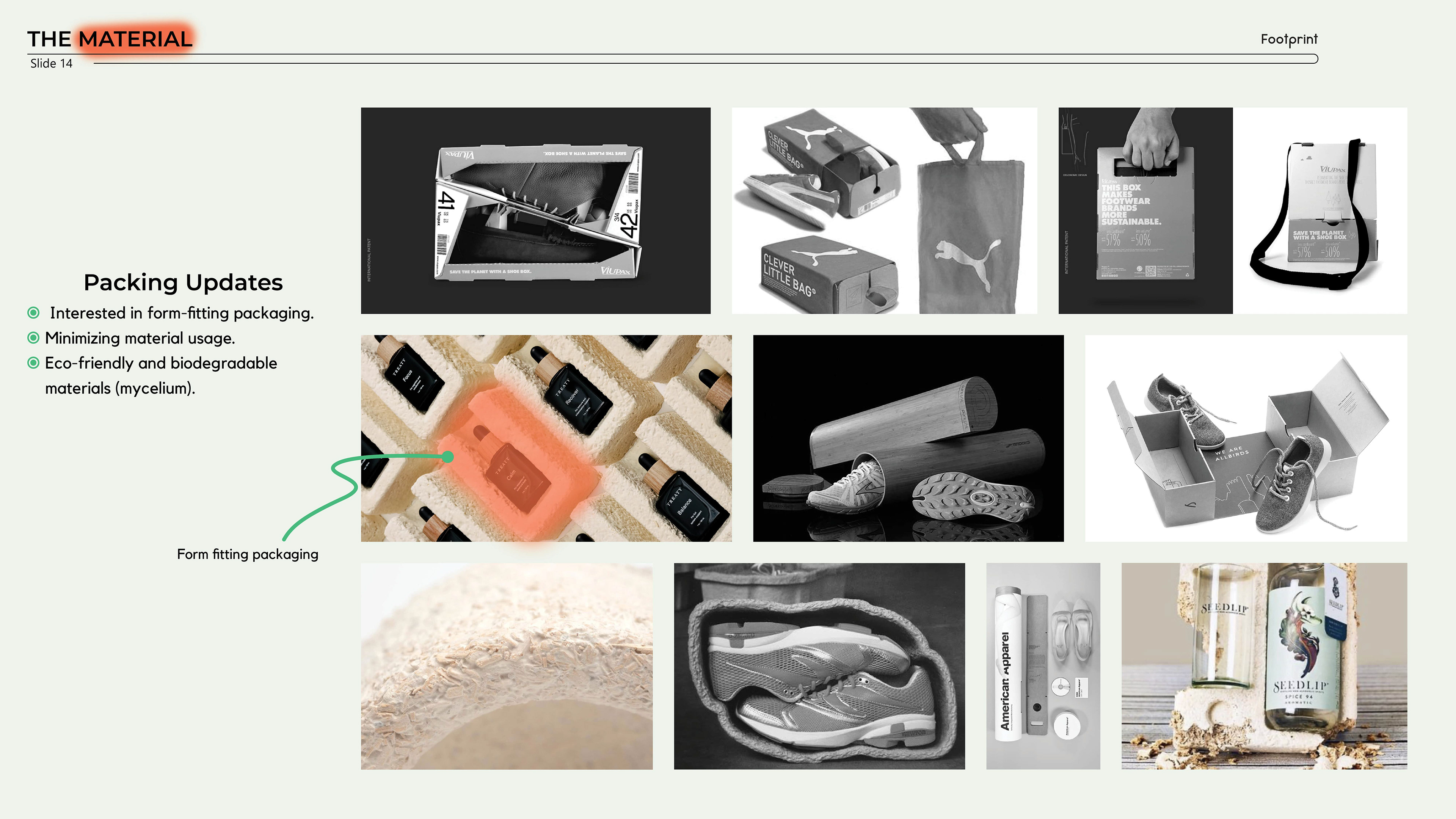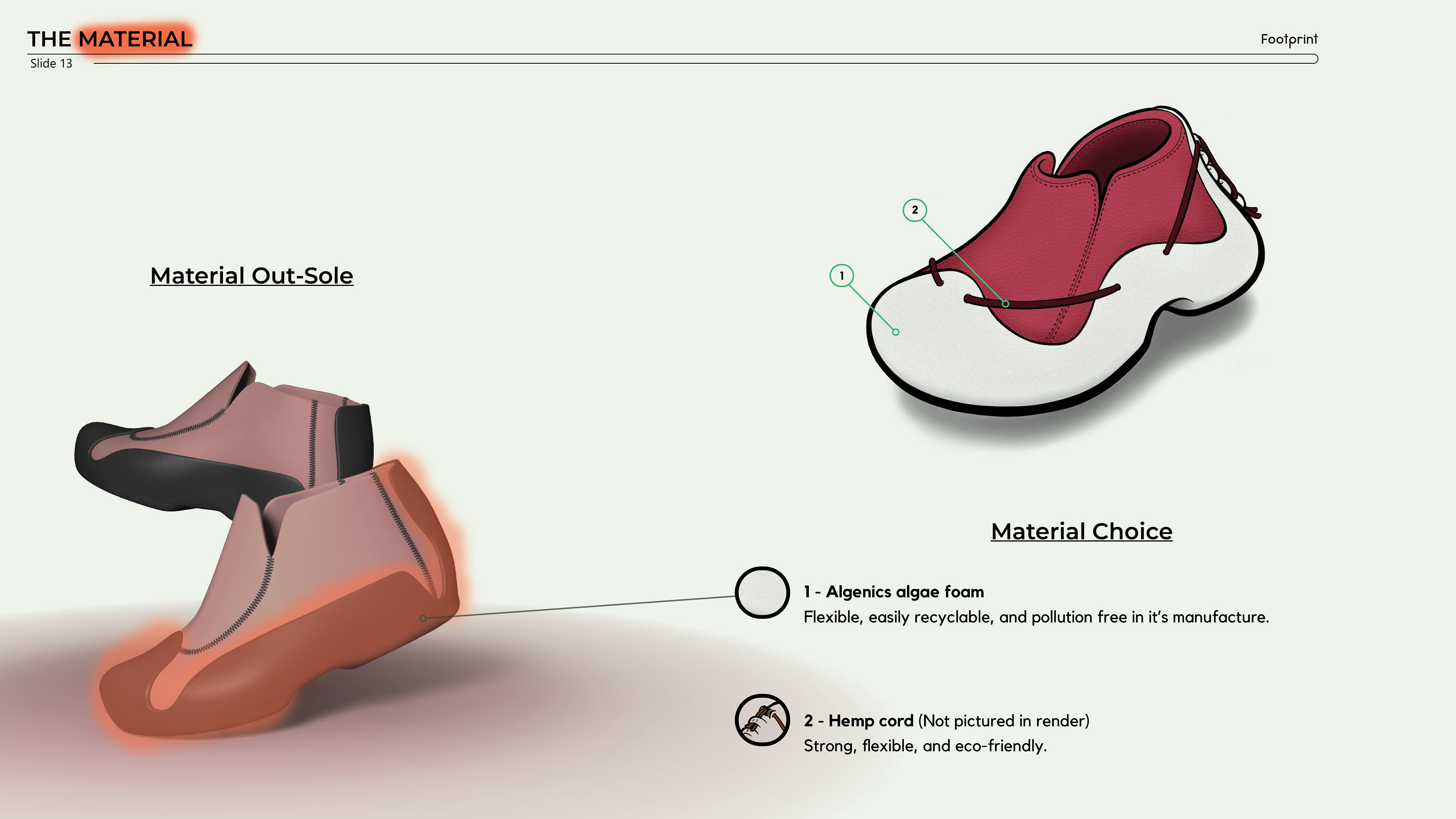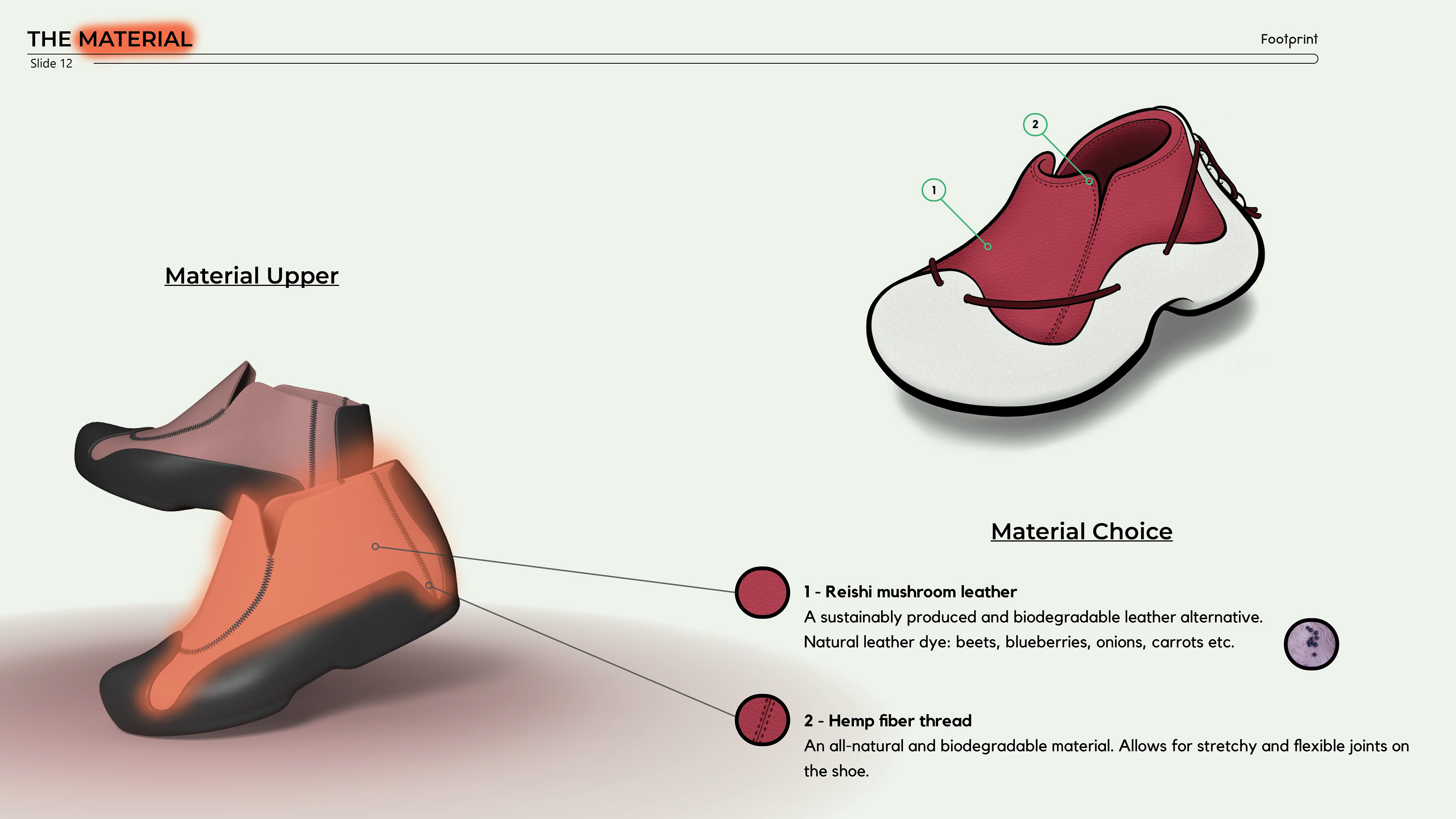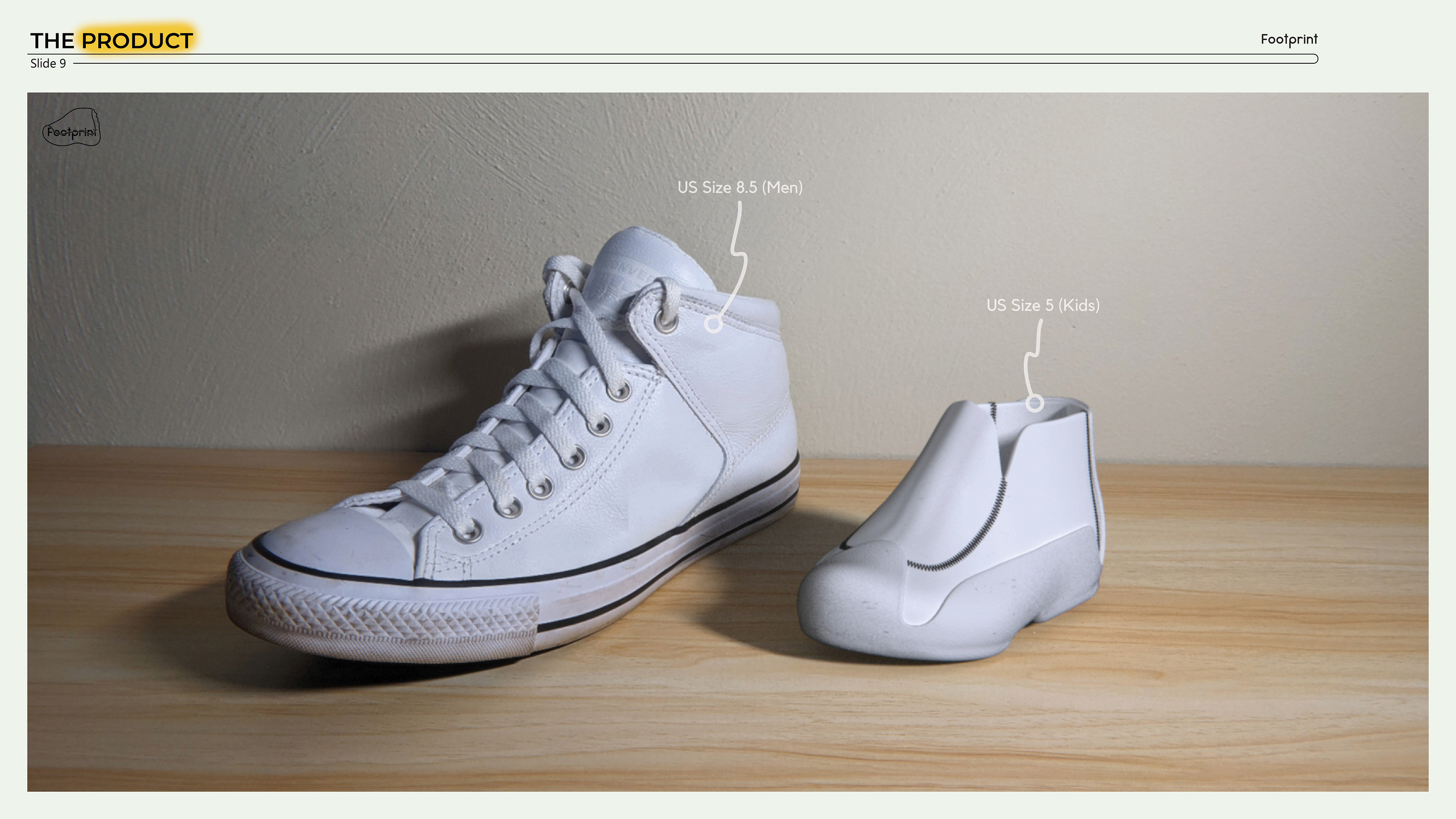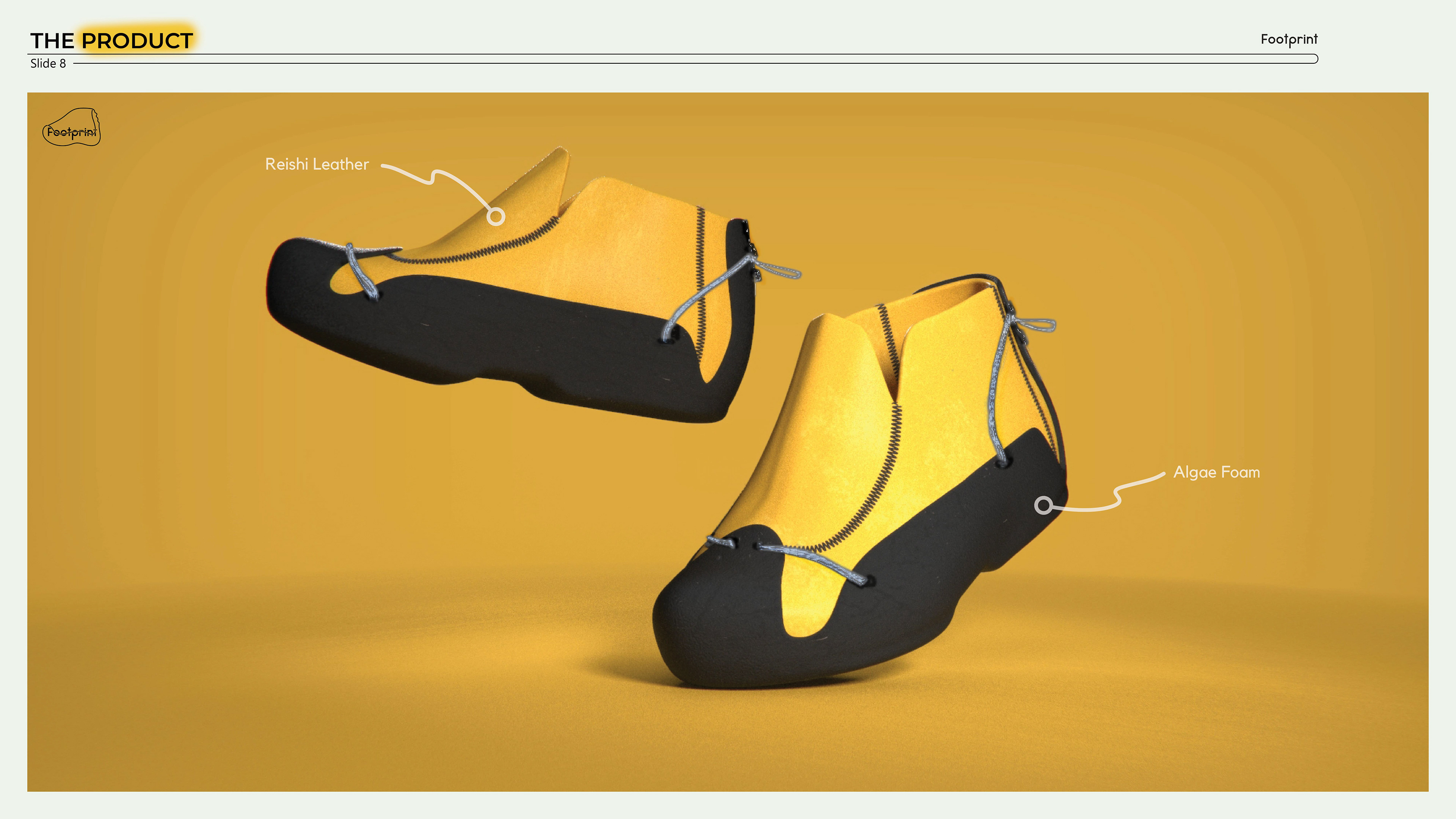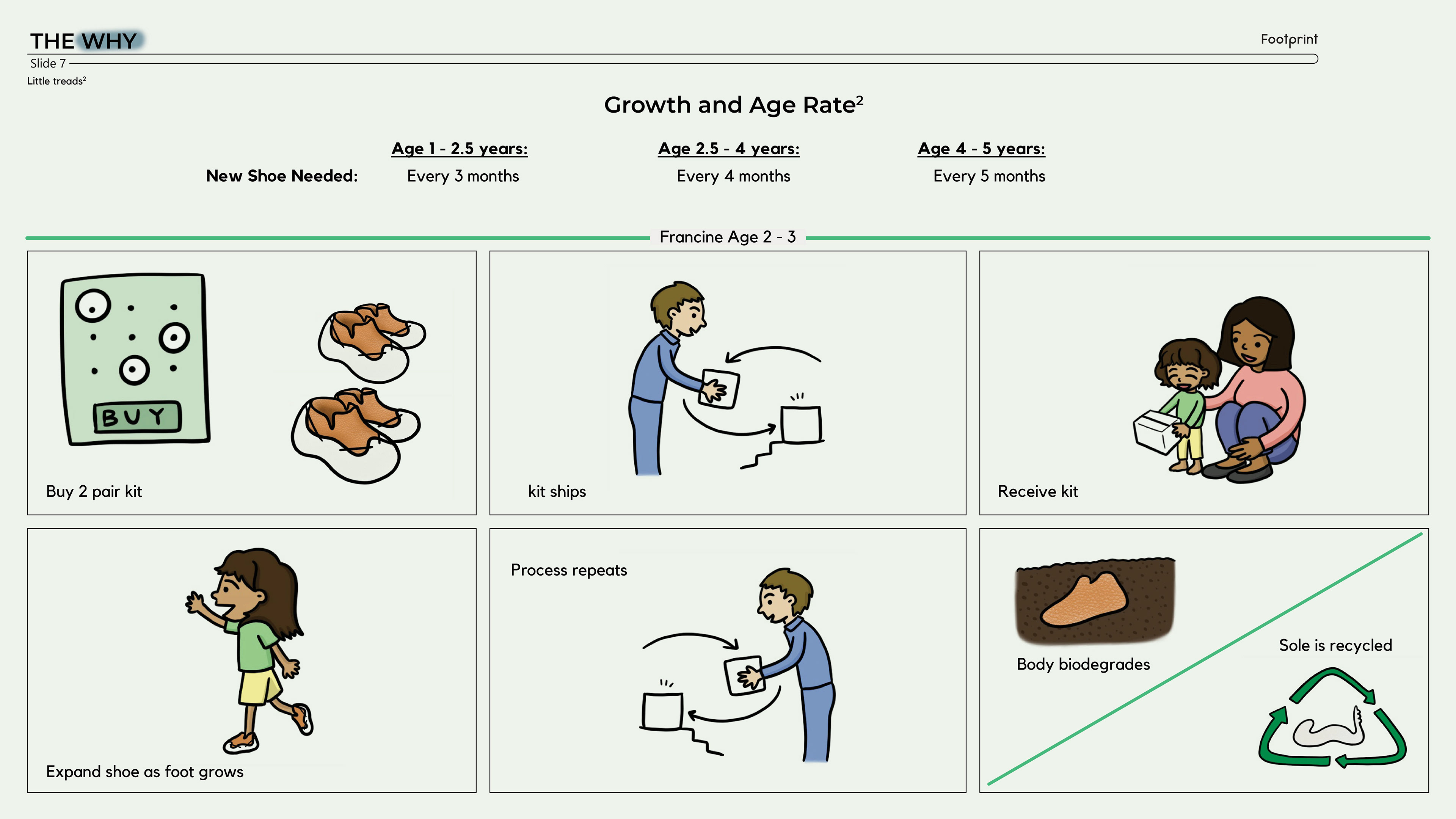 LAST MINUTE FAILURES IN PROTOTYPING AND DESIGN REALIZATIONS LEAD TO OUR FINAL DESIGN