HOW CAN WE DESIGN A CHILDREN'S SHOE SERVICE THAT REDUCES WASTE BY GROWING WITH THE USER?
 

CHILDREN'S SHOES THAT "GROW" WITH THE CHILD

.
DESIGNED TO COMBAT WASTE STREAMS CAUSED BY TRADITIONAL PRODUCTION BY USING BIODEGRADABLE ALGAE FOAM. 
(MATERIAL CHEMISTRY CREDITED TO UCSD)
TRADITIONAL MATERIALS SUCH AS POLYESTER AND POLYURETHANE HAVE AN EXCESSIVE LIFESPAN COMPARED TO THE SHORT PRODUCT LIFETIME NEEDED BY SMALL CHILDREN EXPERIENCING RAPID GROWTH. 
- CHILDREN'S SHOES ARE OUTGROWN EVERY 2-3 MONTHS
- CURRENT CHILDREN'S SHOES ARE DESIGNED TO LAST A LIFETIME
- CONSUMER CULTURE, NEED THE NEWEST "CUTEST" SHOE
After deciding on the focus of our design we began rapid prototyping through CAD, 3D prints, sewing, and origami.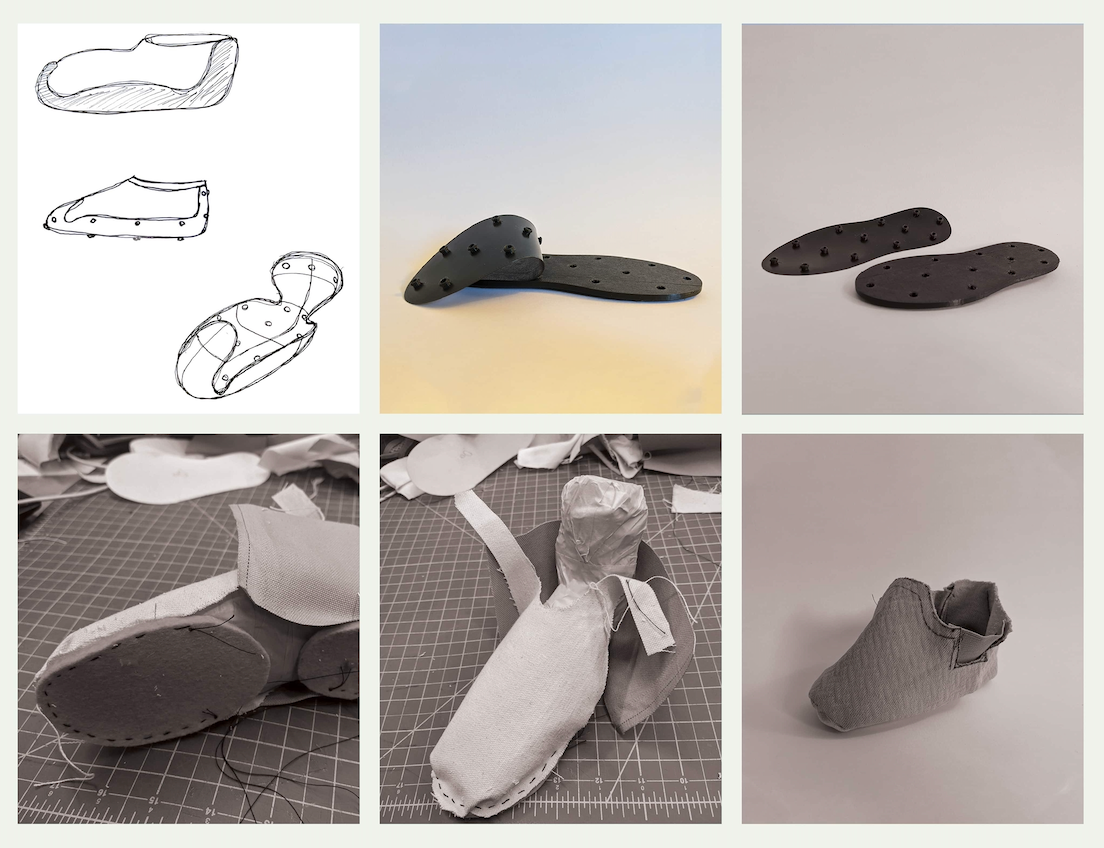 Growth in both length and width while retaining comfortability and style proved to be a challenge. Through prototyping, we were able to begin to understand our design decisions and their relationship to the material we wanted to use for production.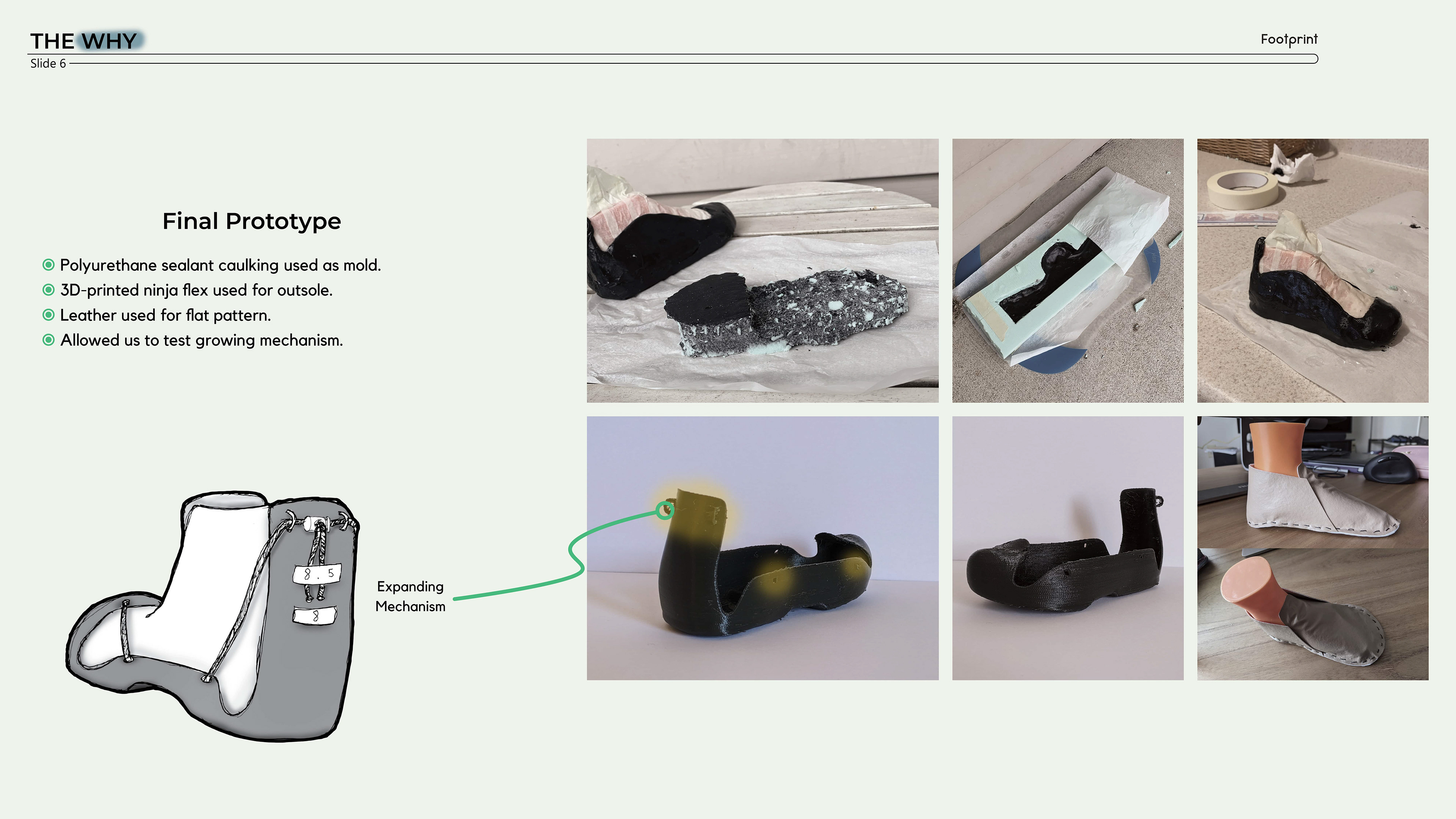 Our team decided that a tightening mechanism was the best option for our design moving forward. We continued to explore this two-part idea. There would be a stretchable inner "sock" and an adjustable outer sole.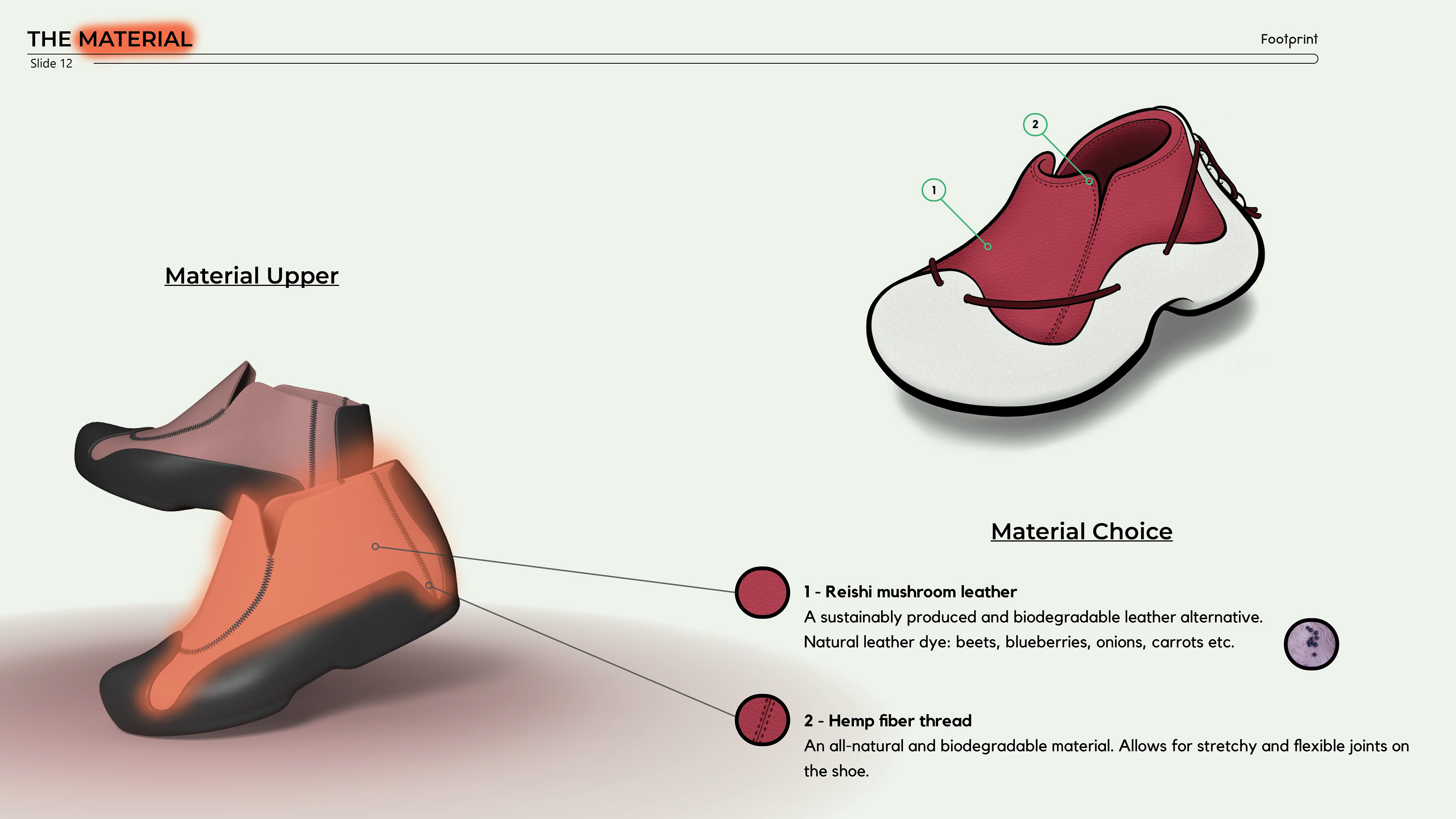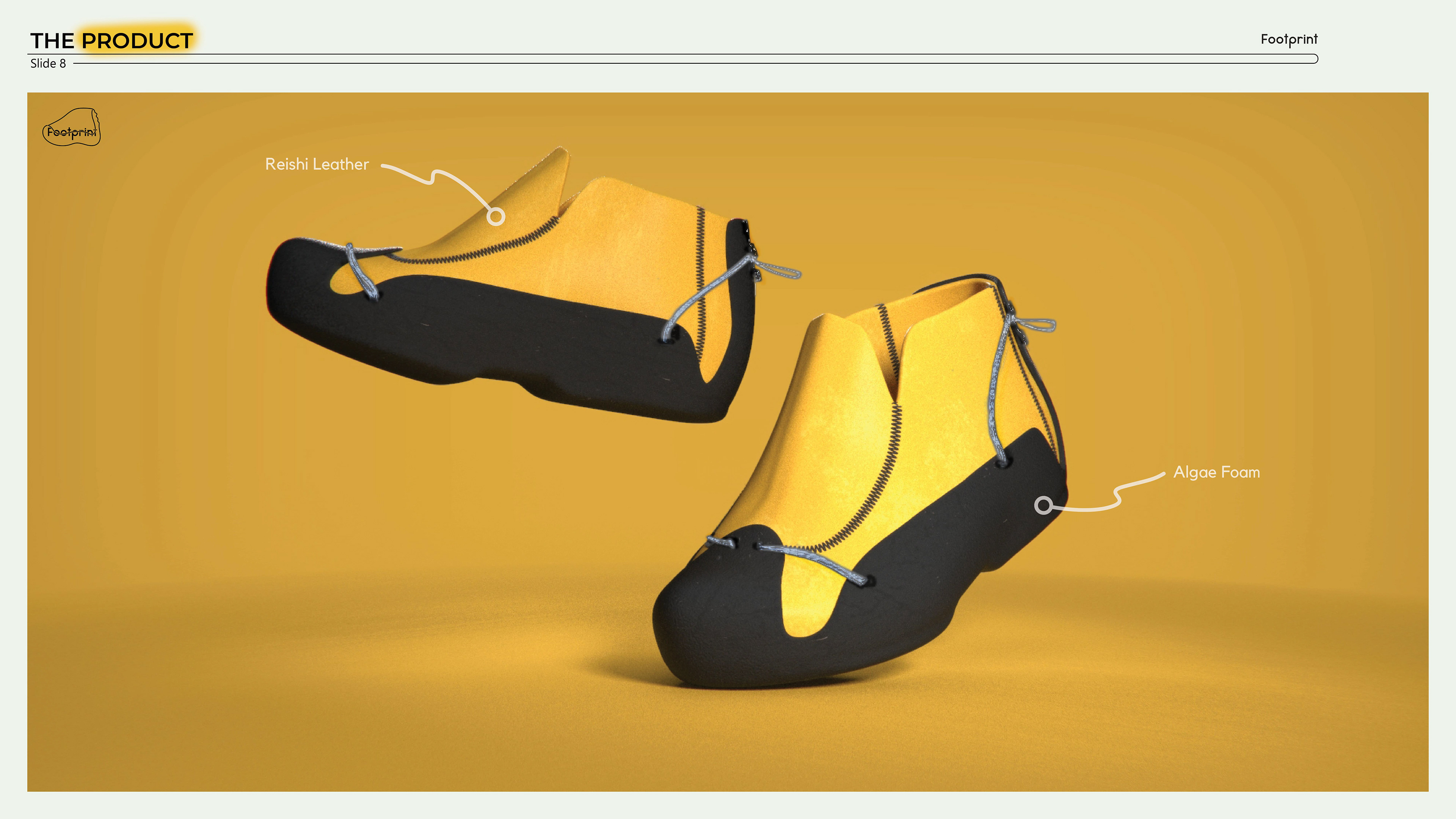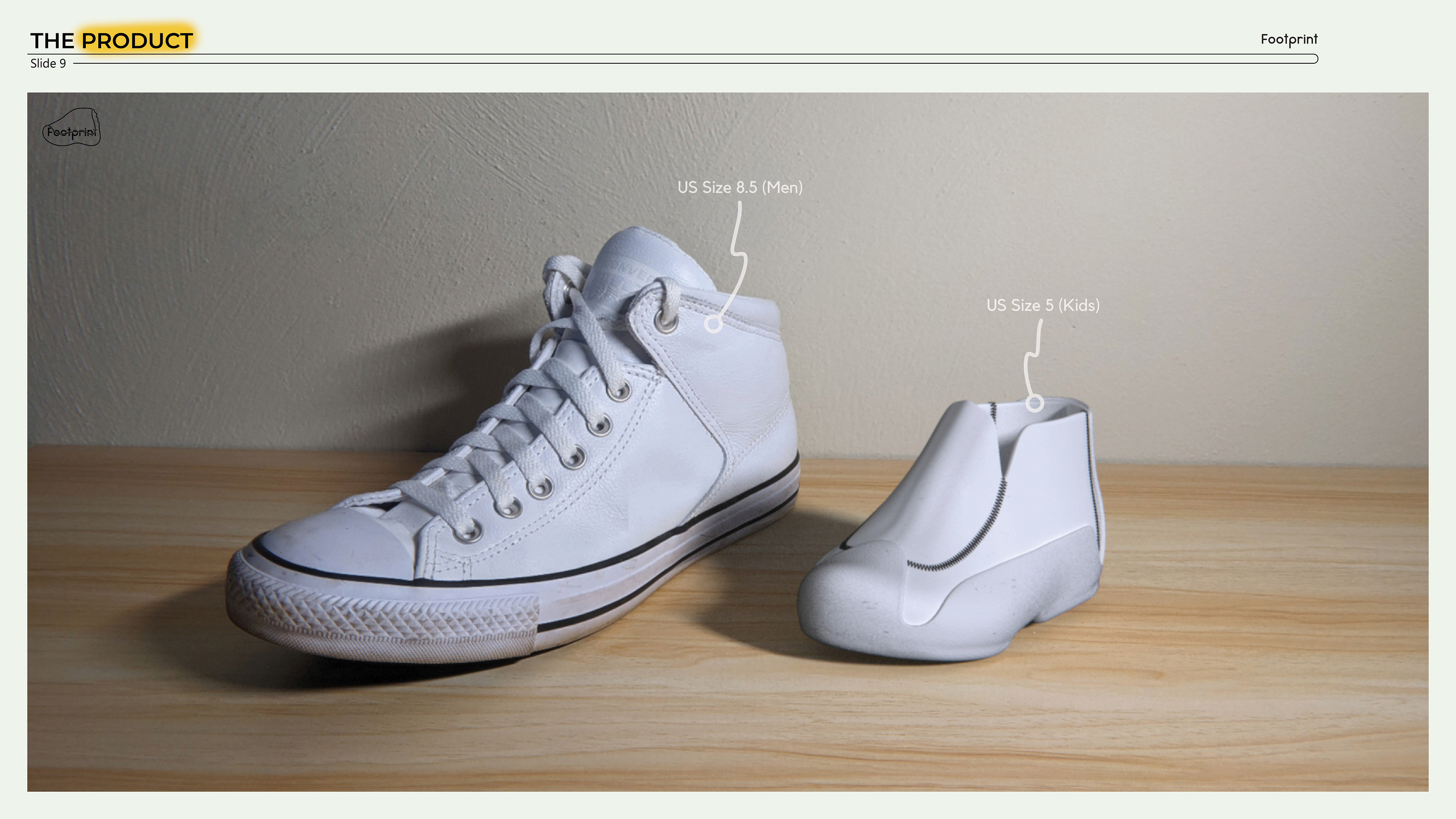 We realized, due to the properties of our chosen material, the shoe would not last four years. Therefore, we developed a subscription model for the replacement of parts.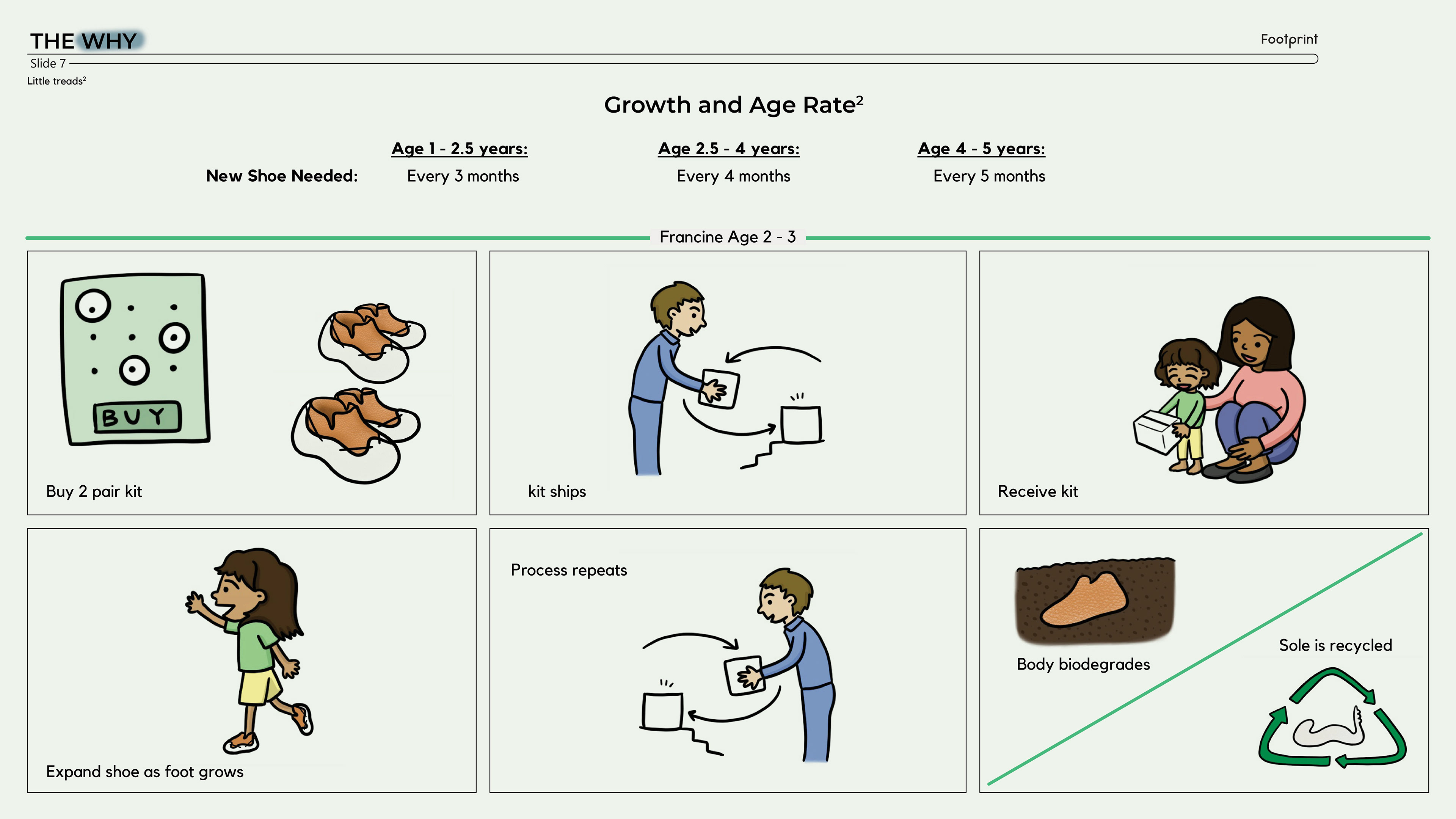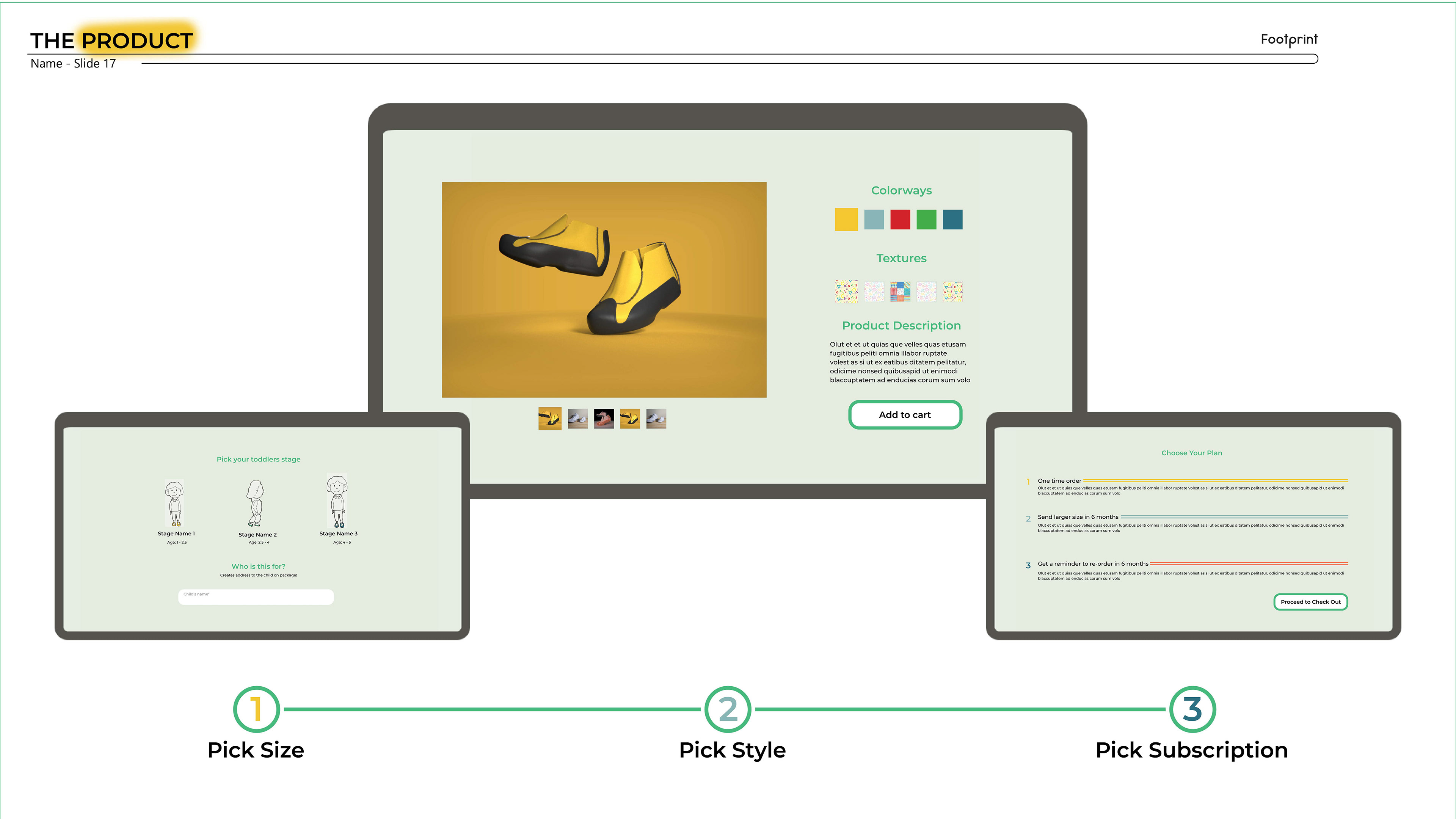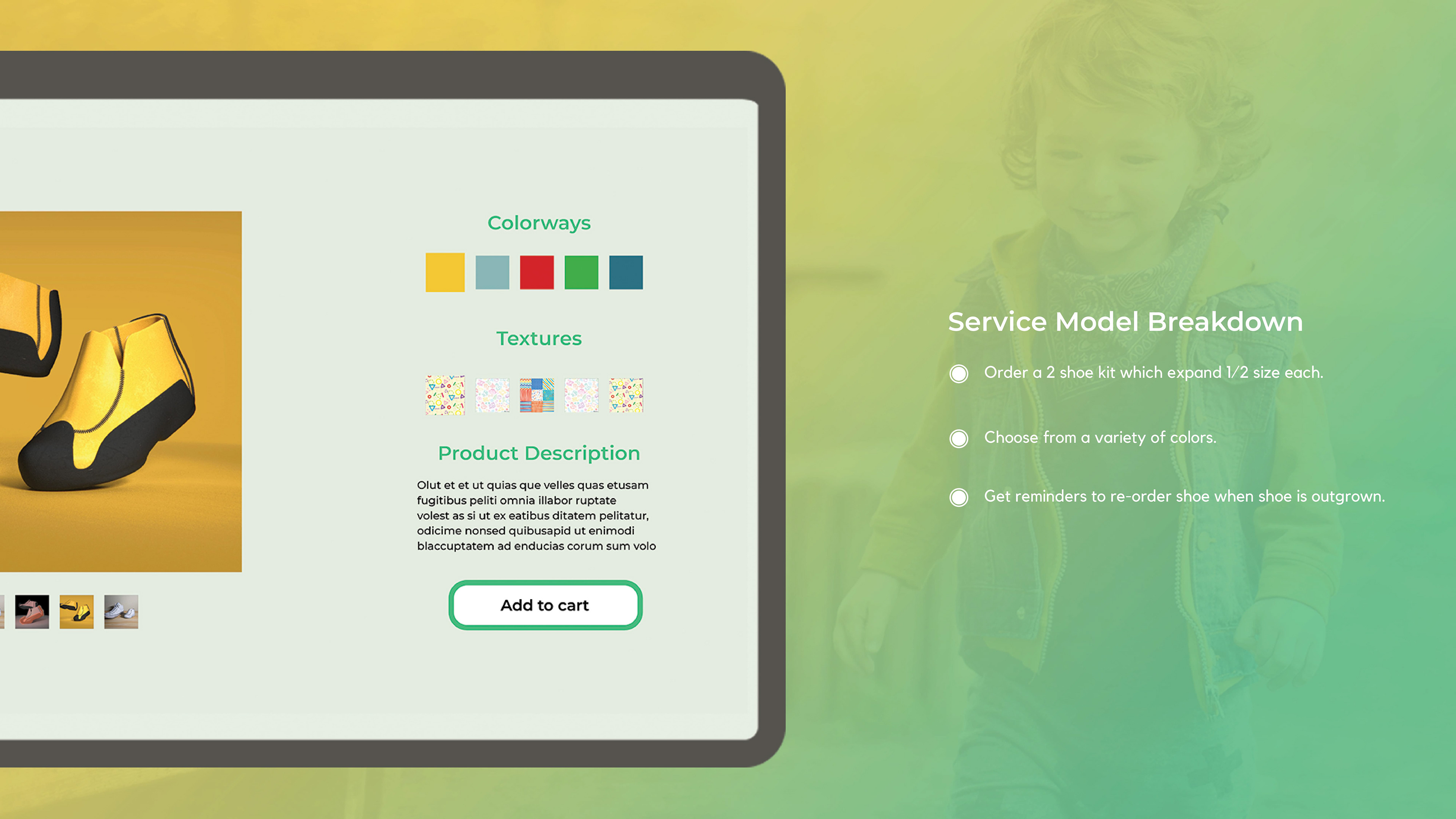 We wanted to make sure our packaging was in line with the sustainable mission of the product.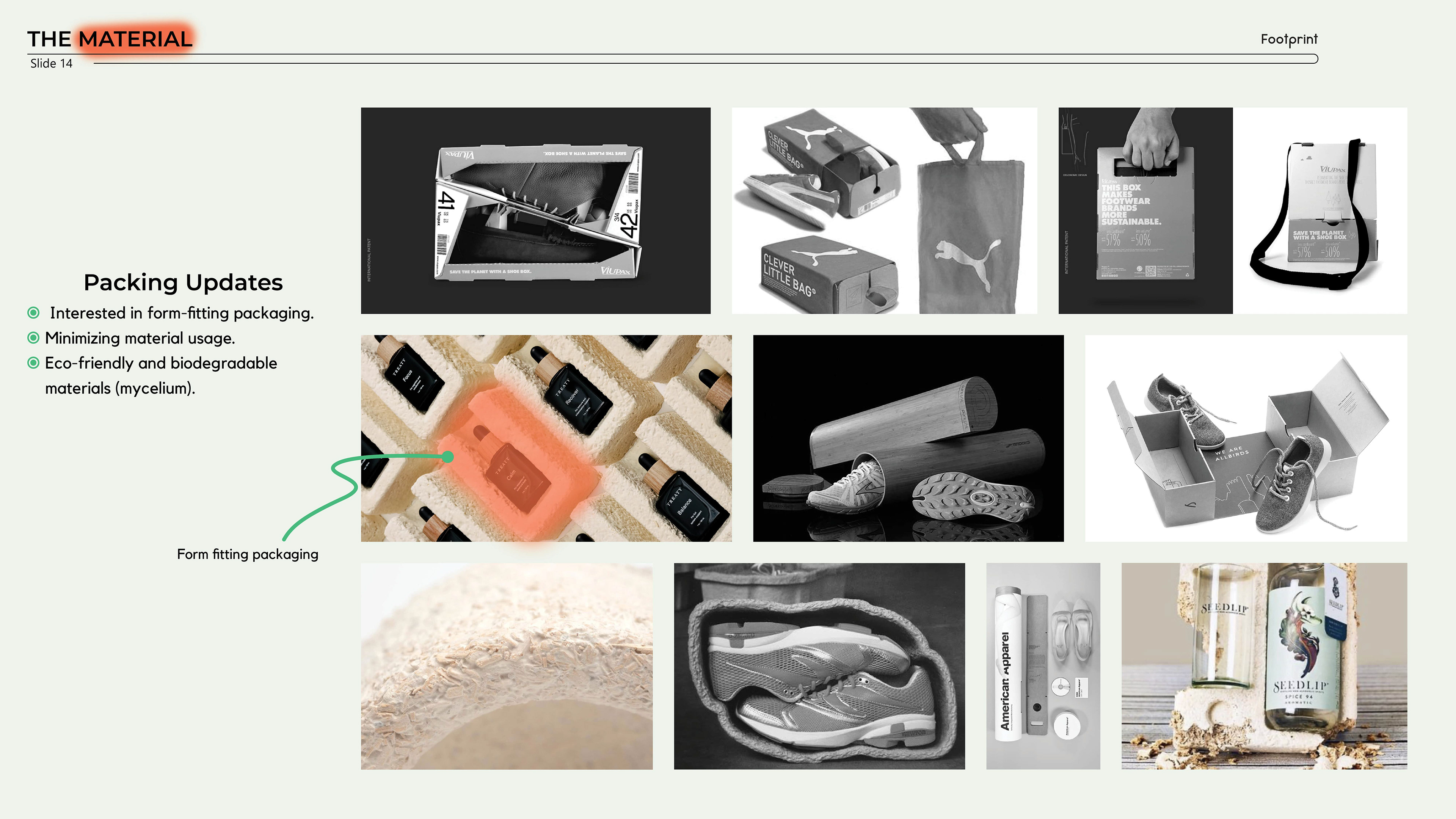 Then our design took a turn....
After meeting with our professors, we decided to adjust the design. It was recommended that we think more about the growth mechanism in order for it to accommodate a larger margin of adjustment. This resulted in the final design pictured below.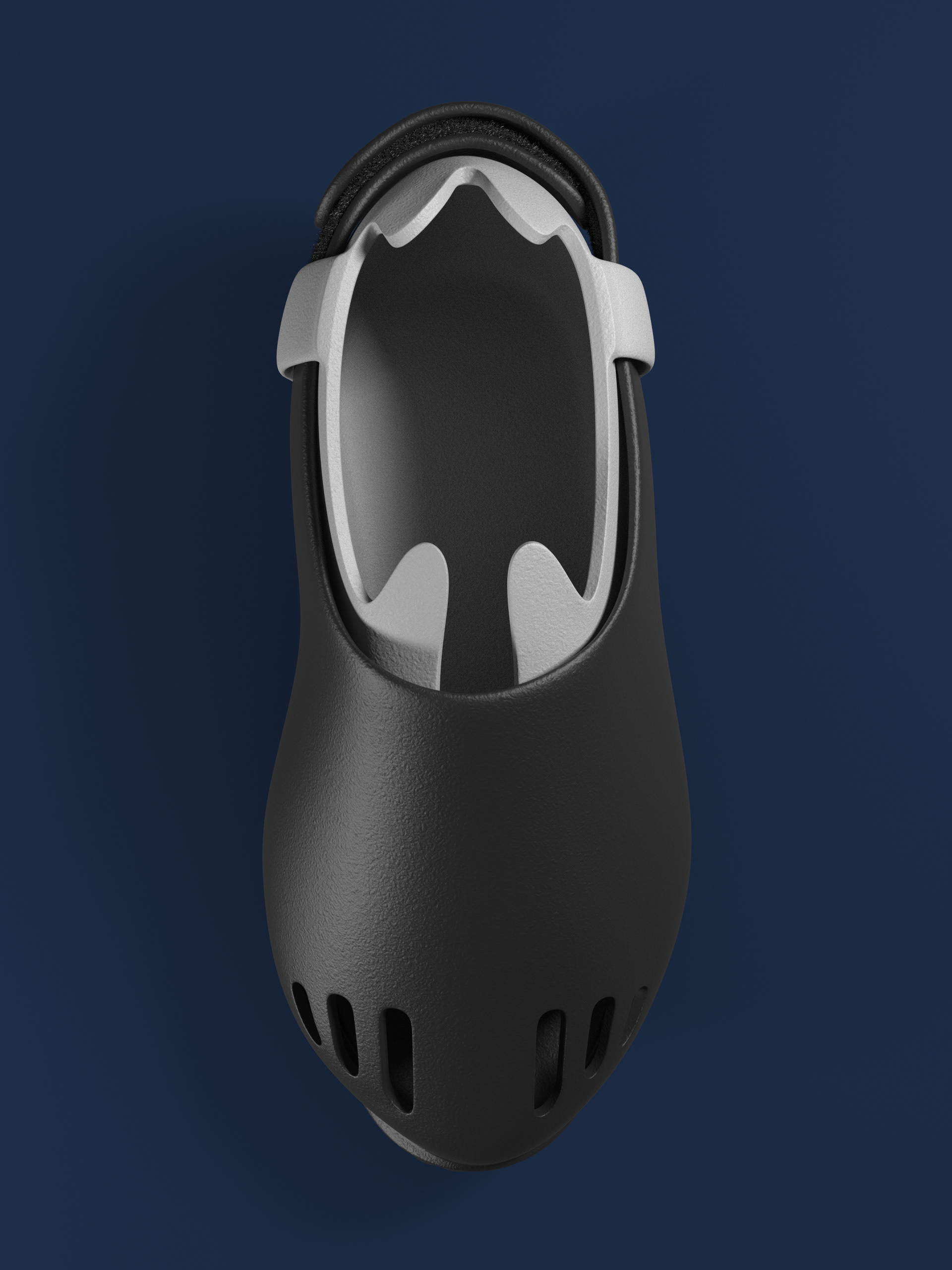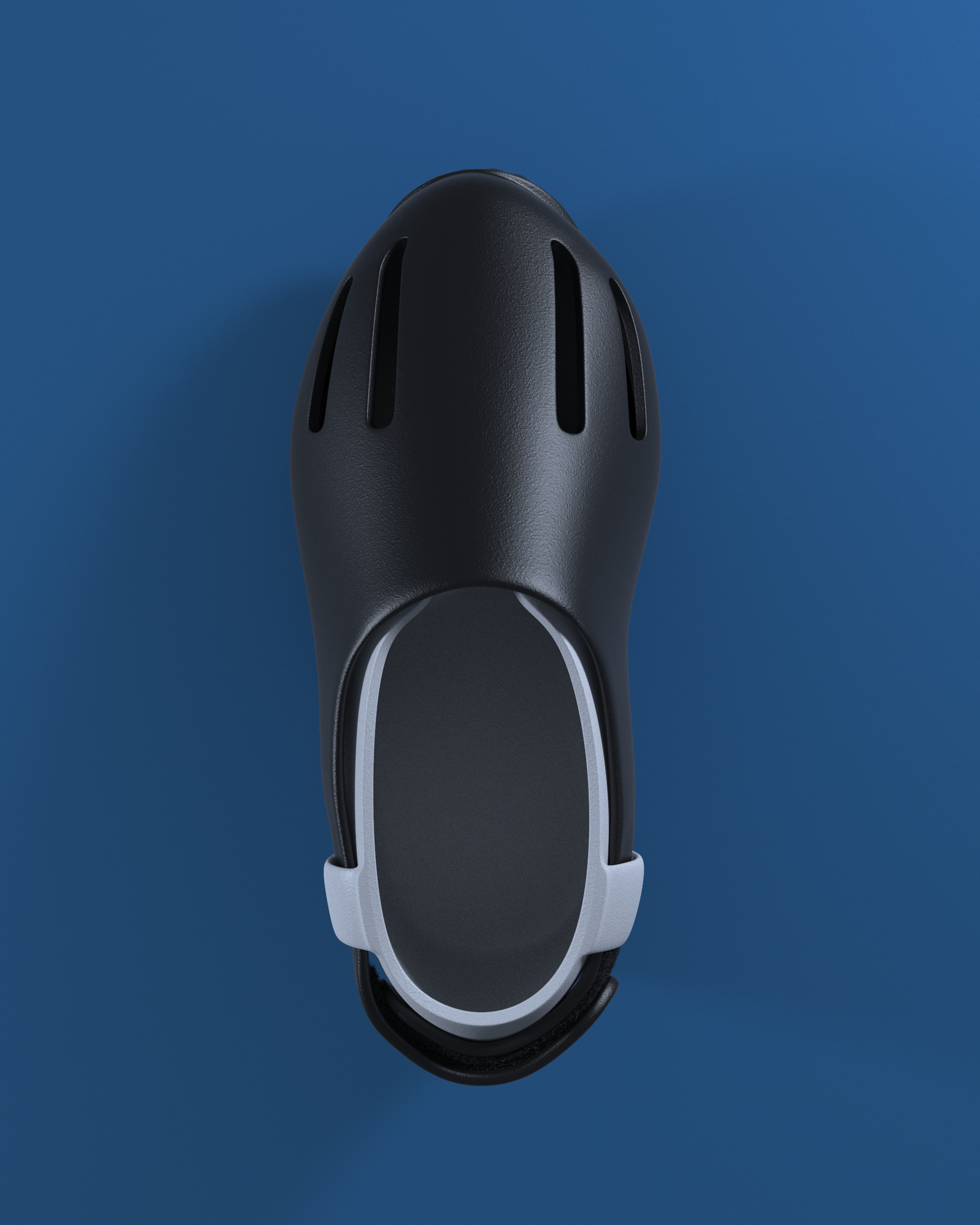 This project was completed during the online semester because of COVID-19. Our team did an amazing job of collaborating digitally and physically to produce such an amazing final design. The entire online learning process was extremely challenging, but it taught me as a young designer to comprise and be adaptable.