INTENTION: A design for families traveling with children on day trips.
Mapped the market of existing products.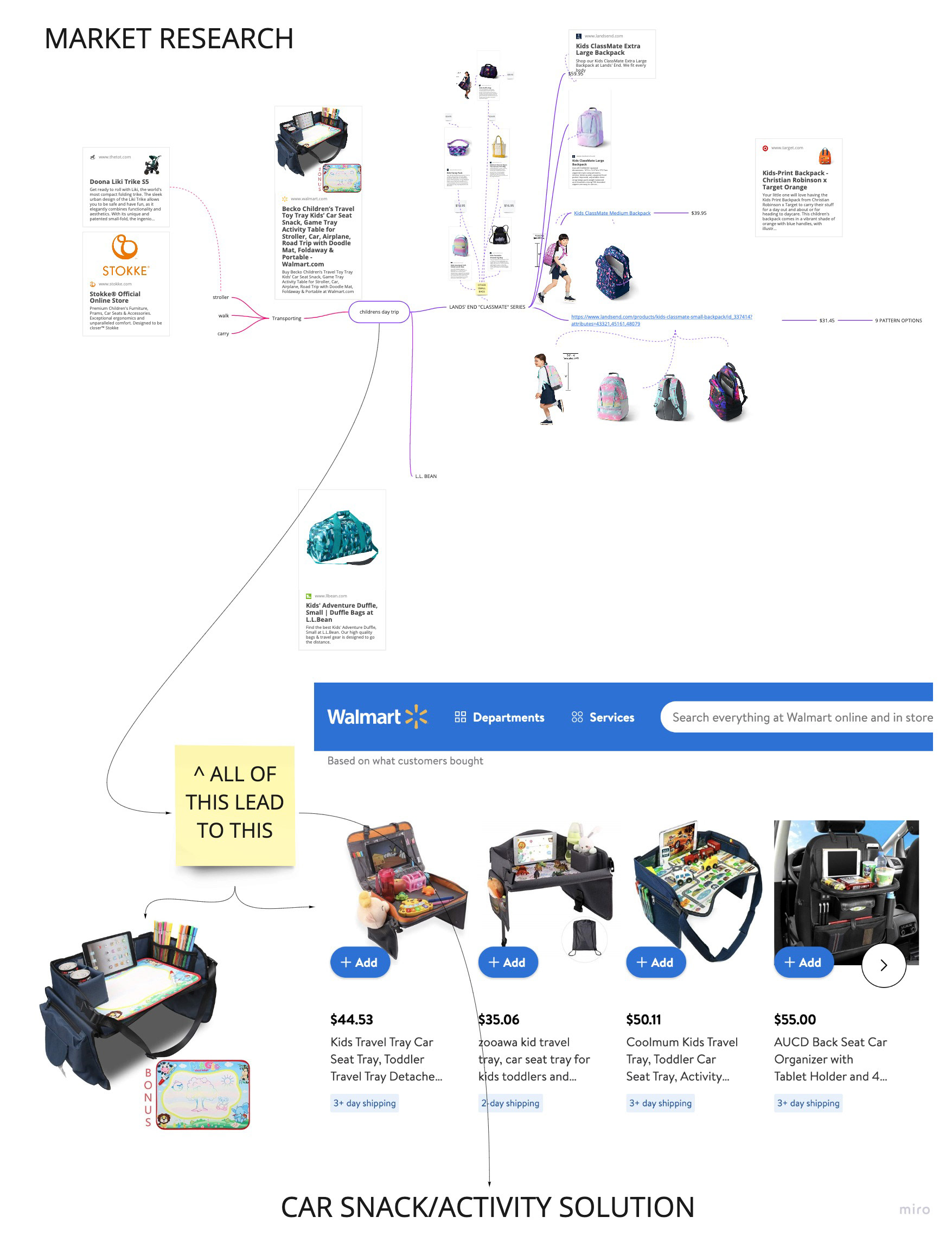 Developed survey questions and digitized them for families.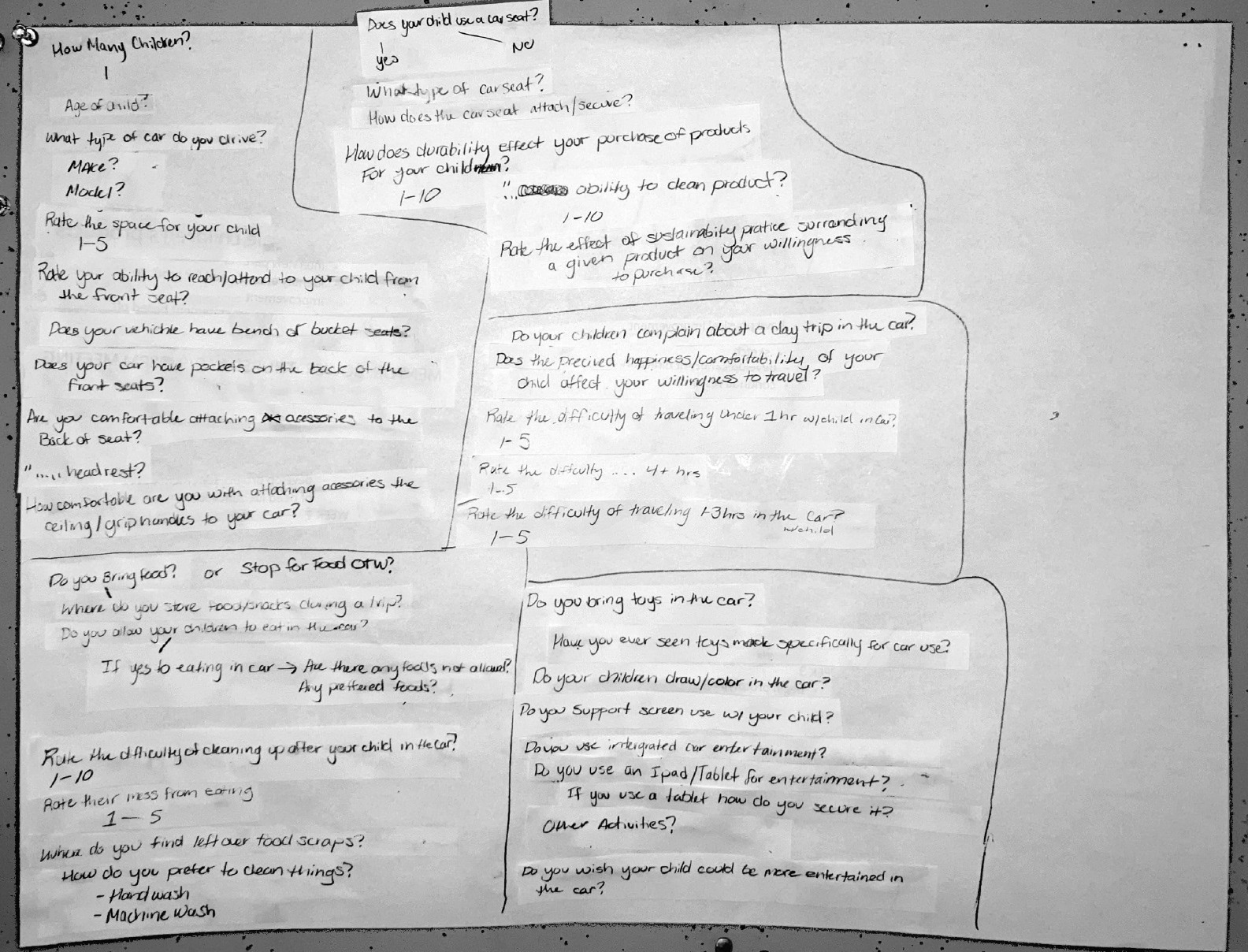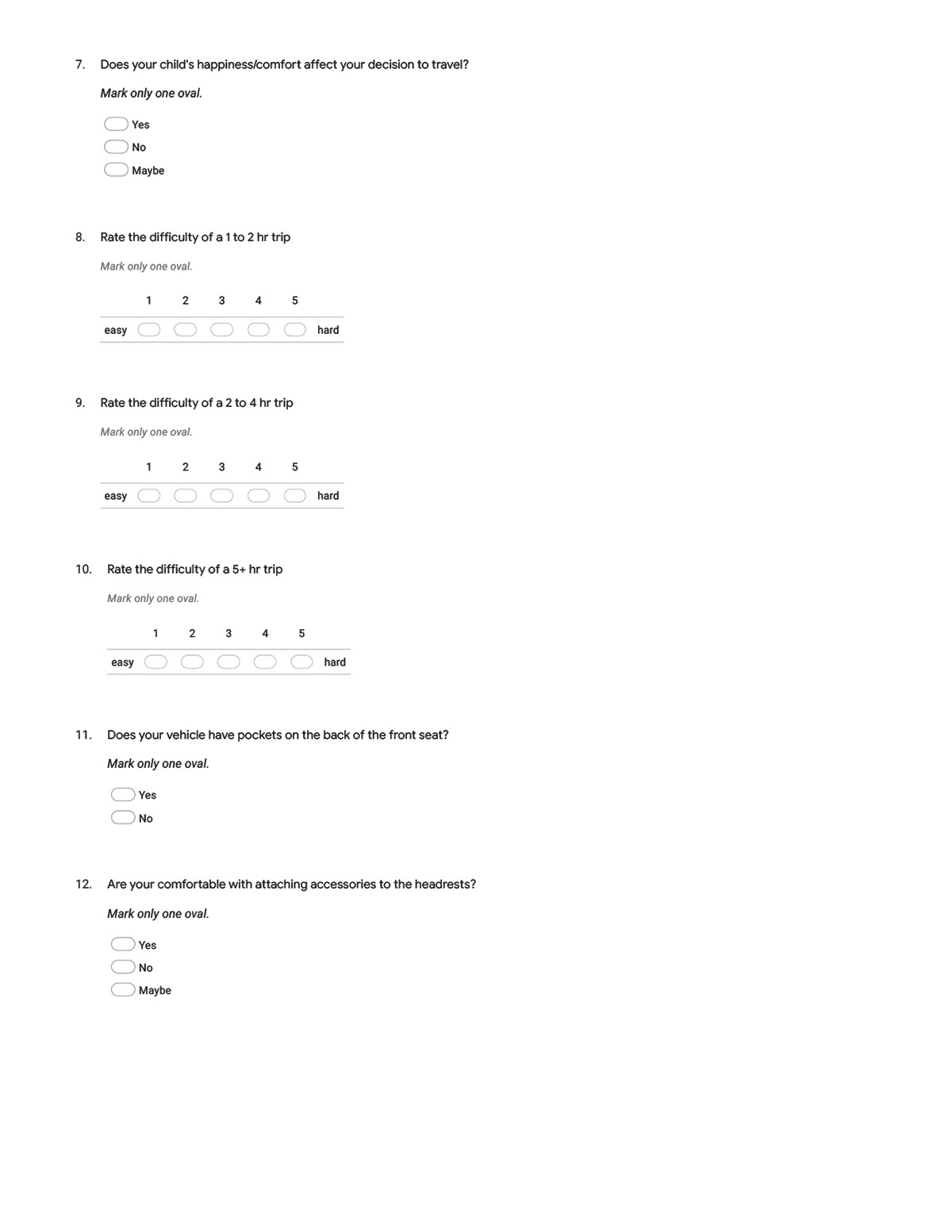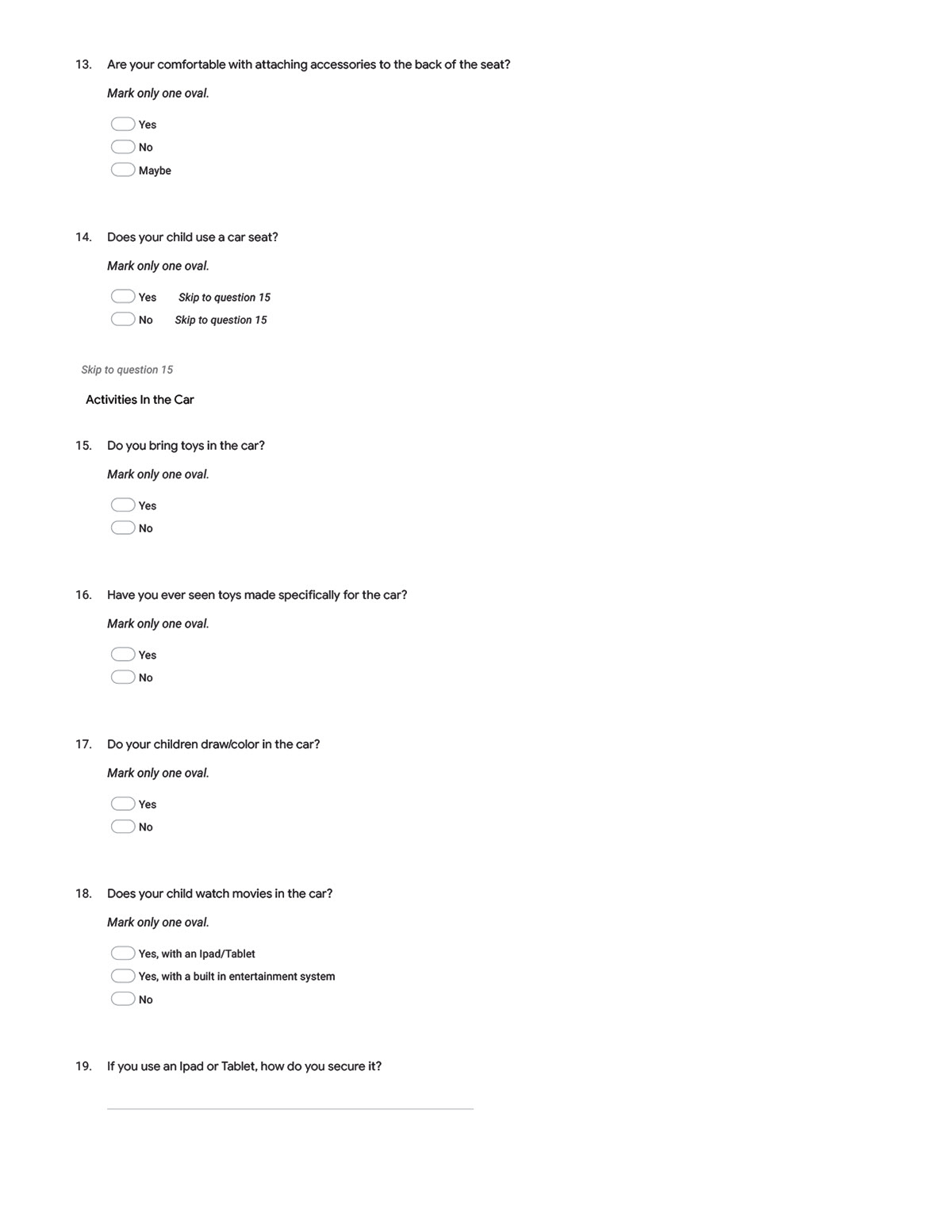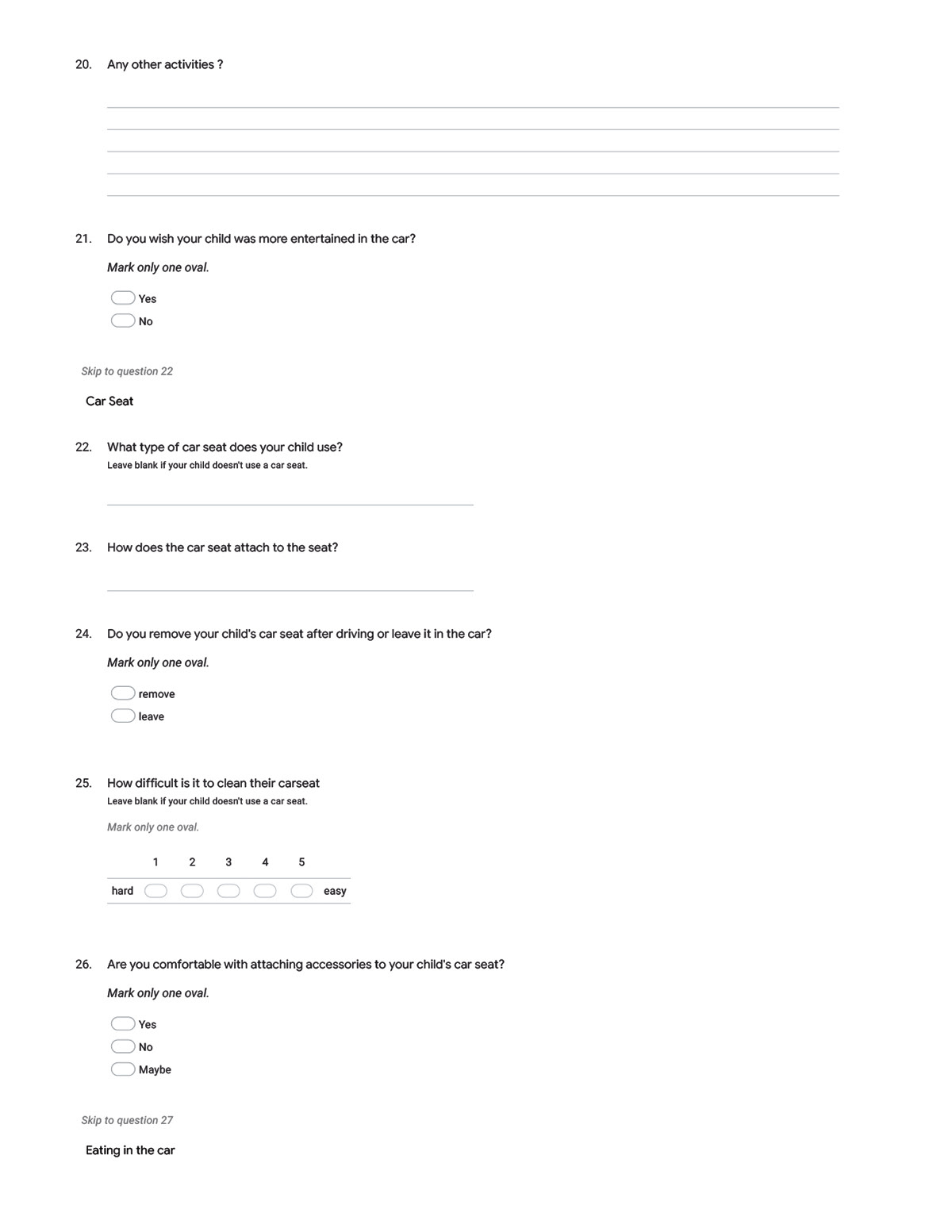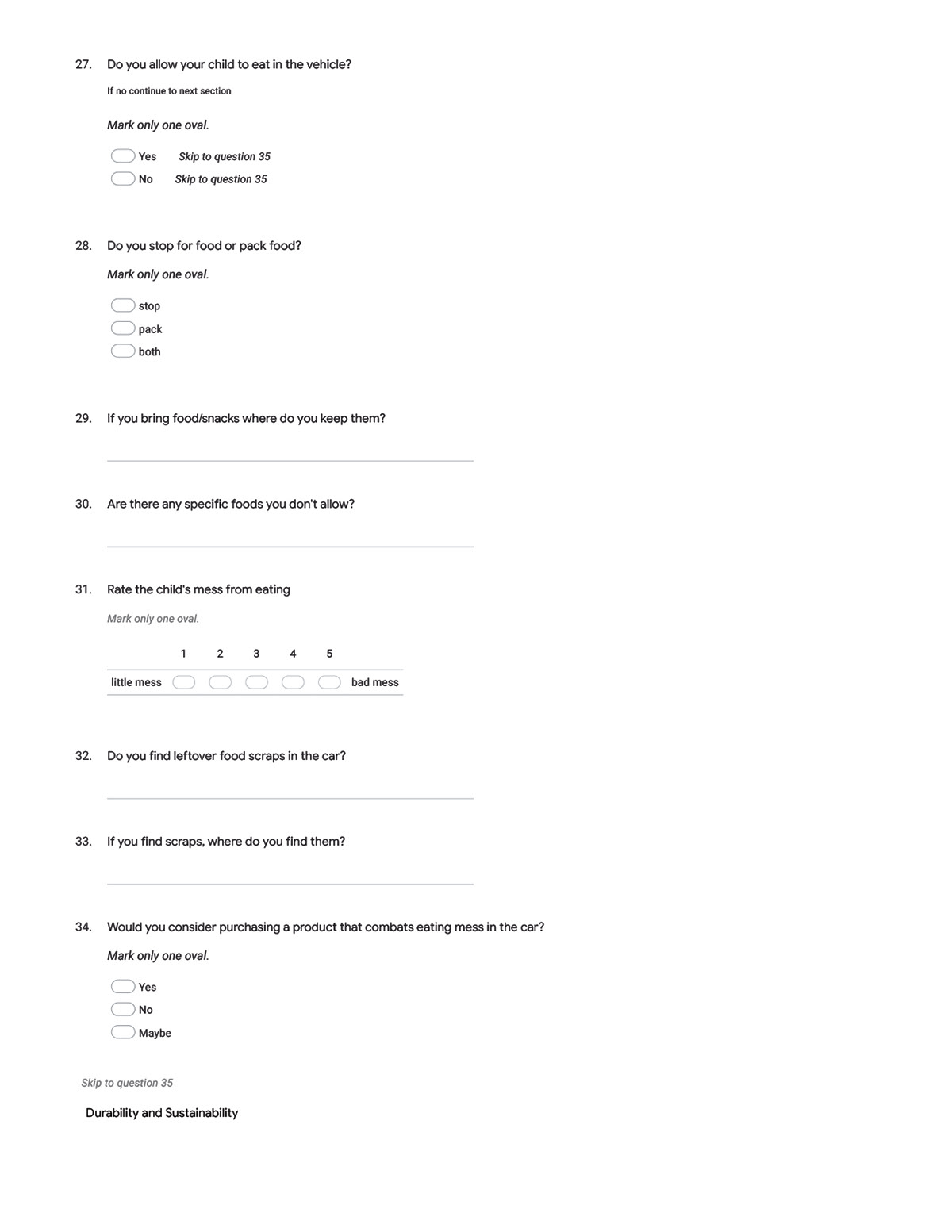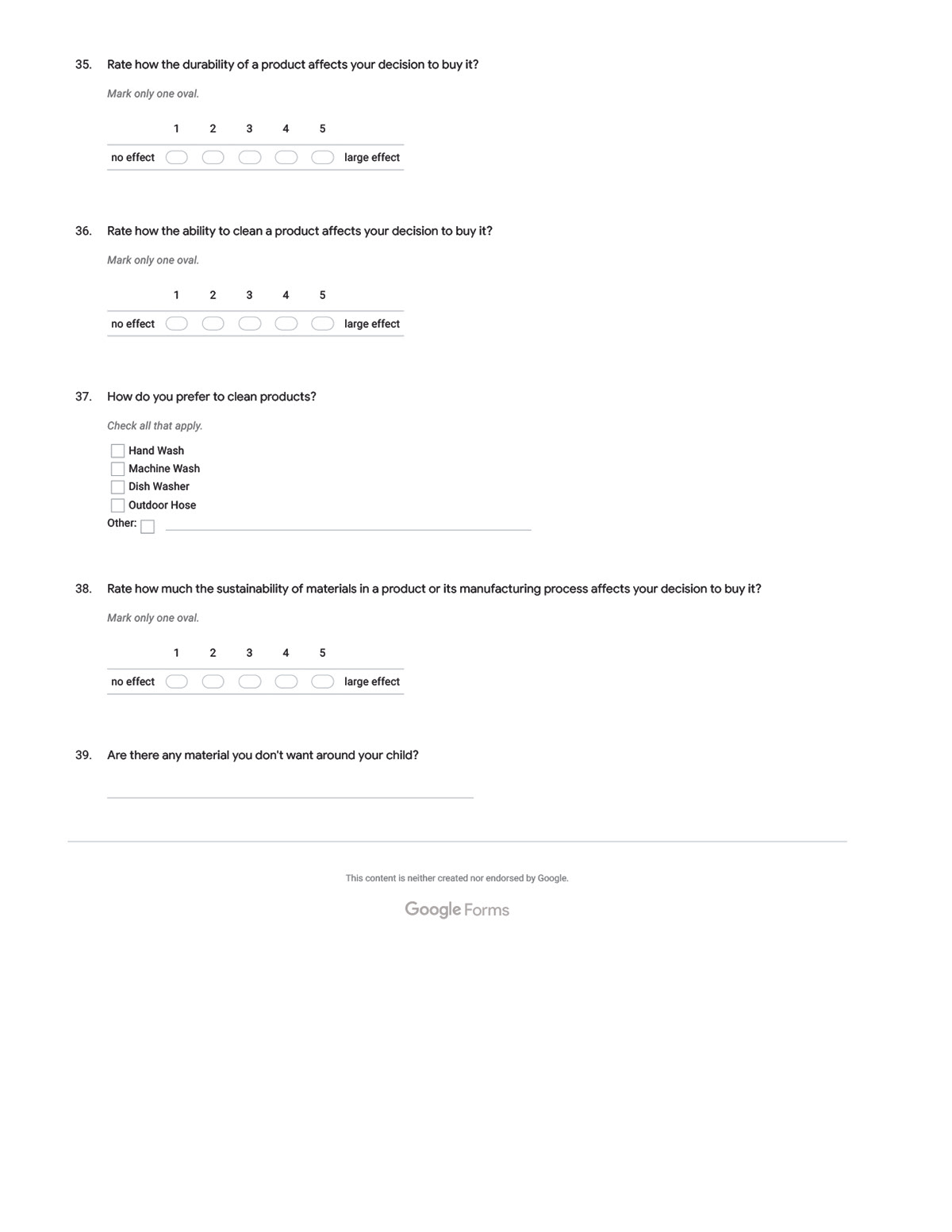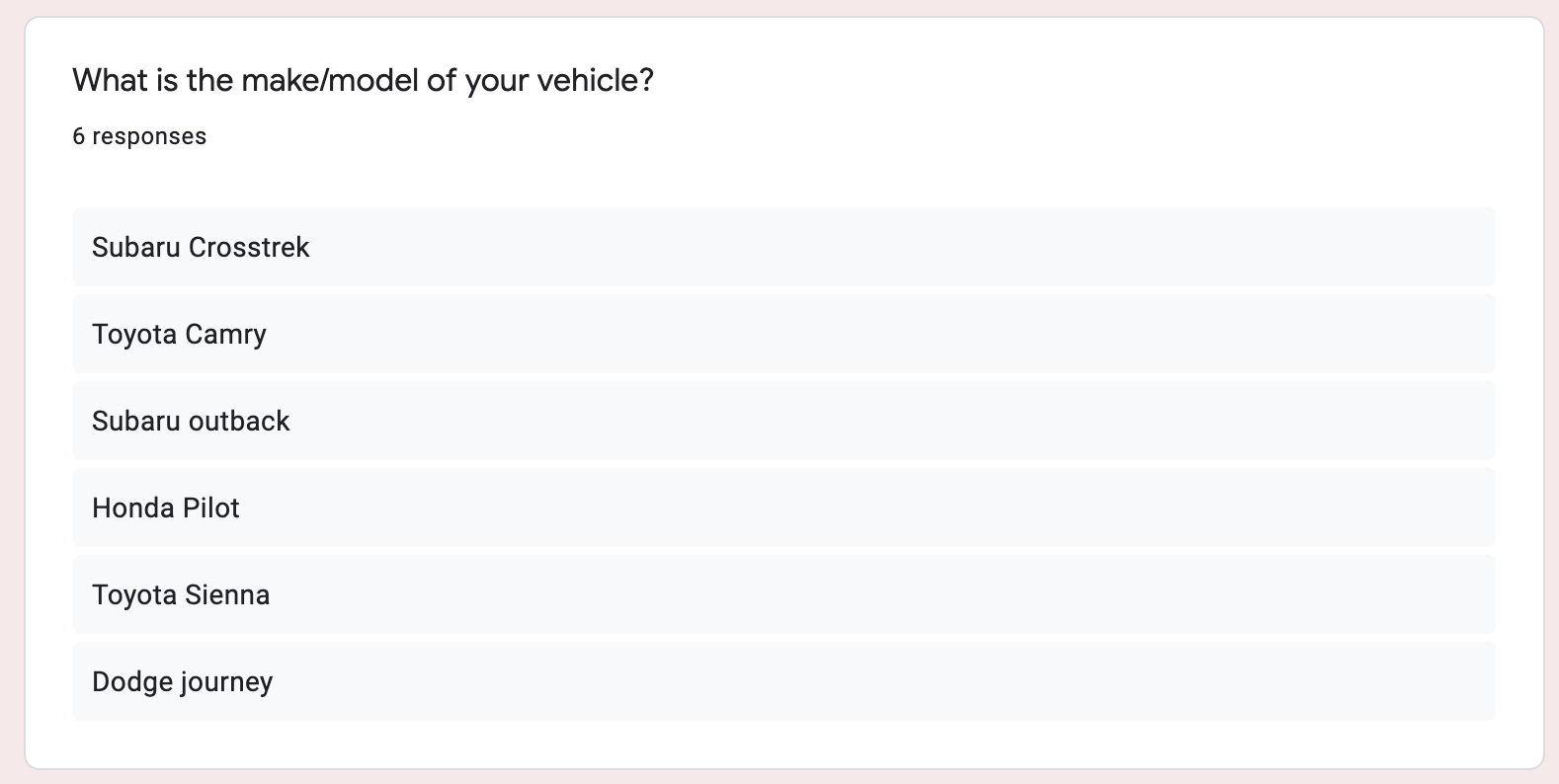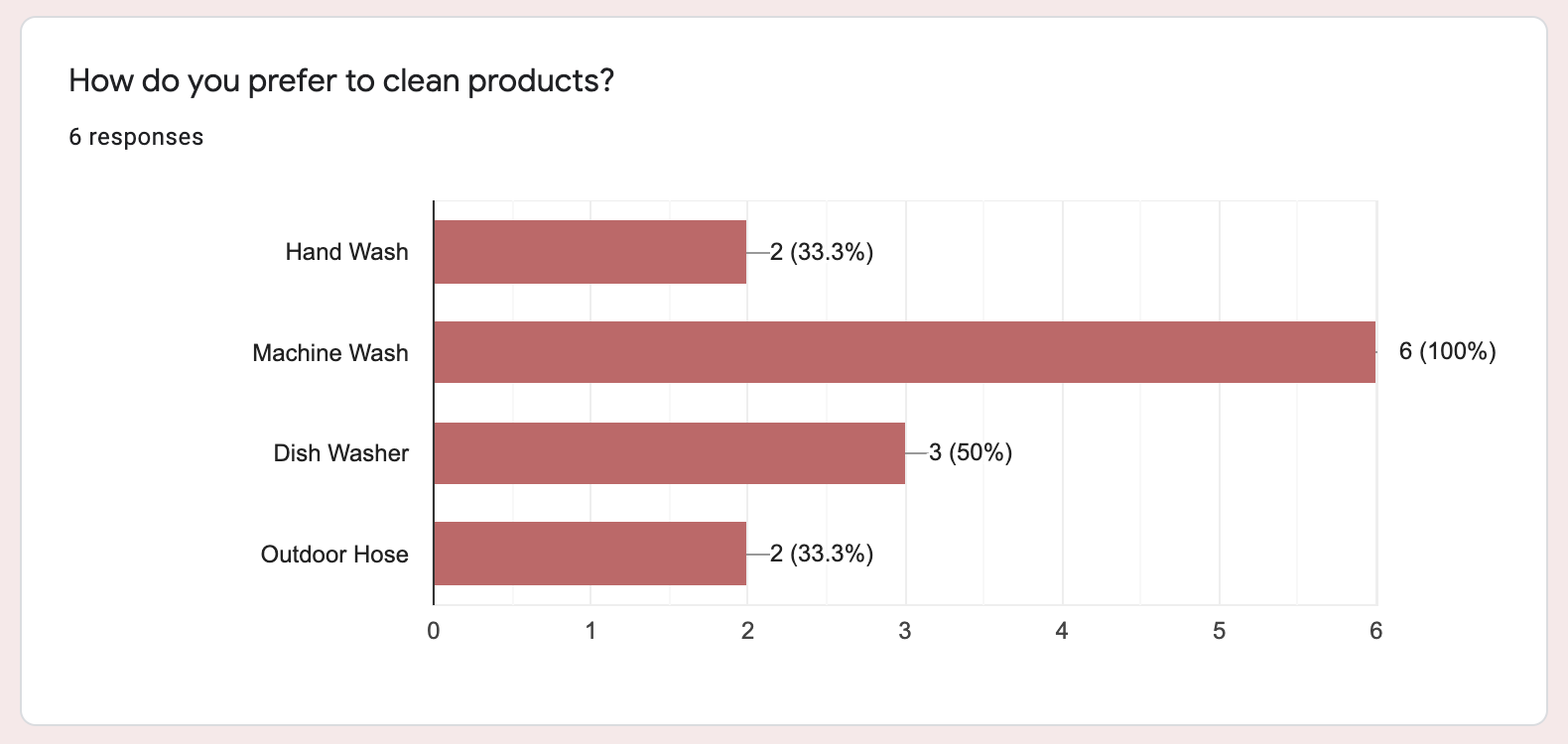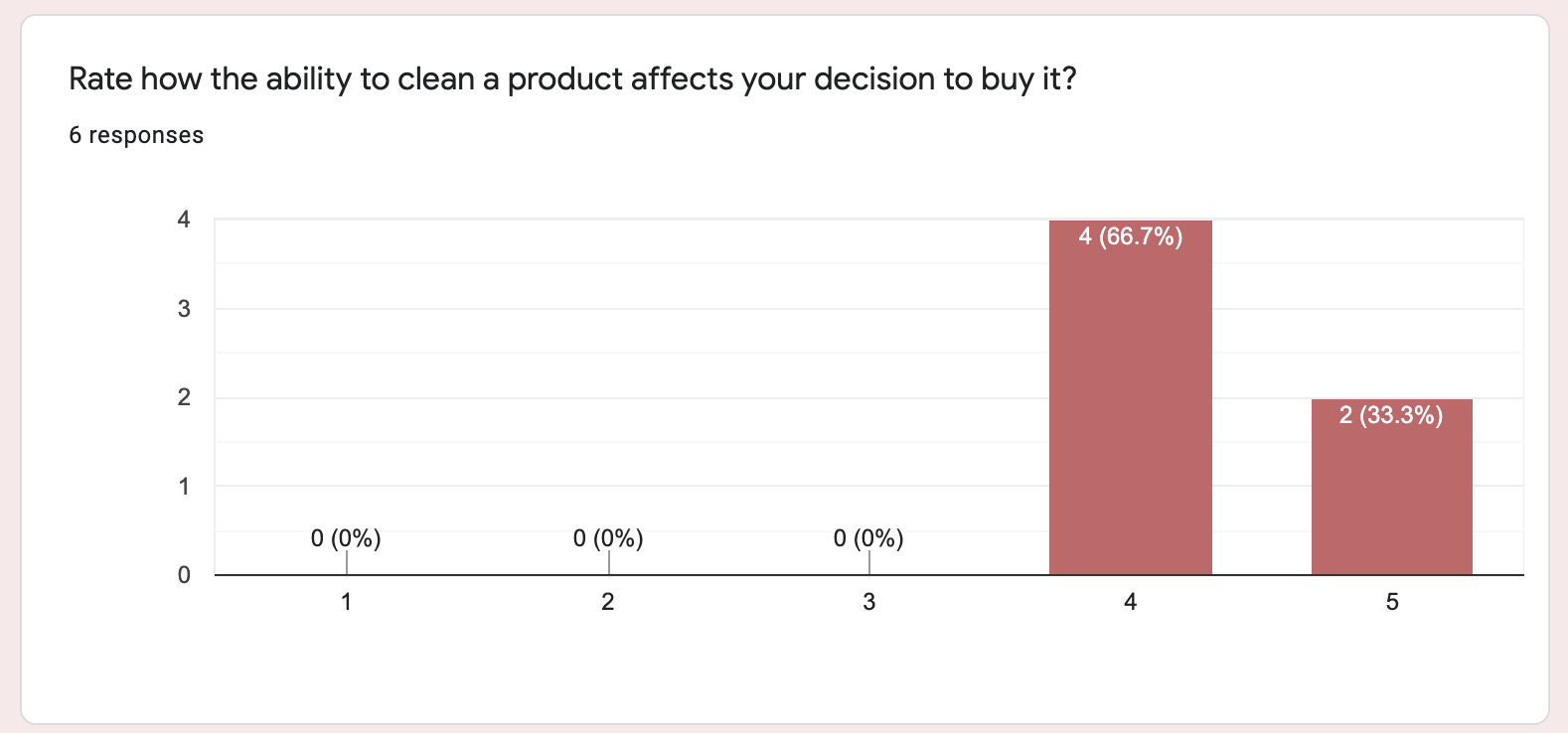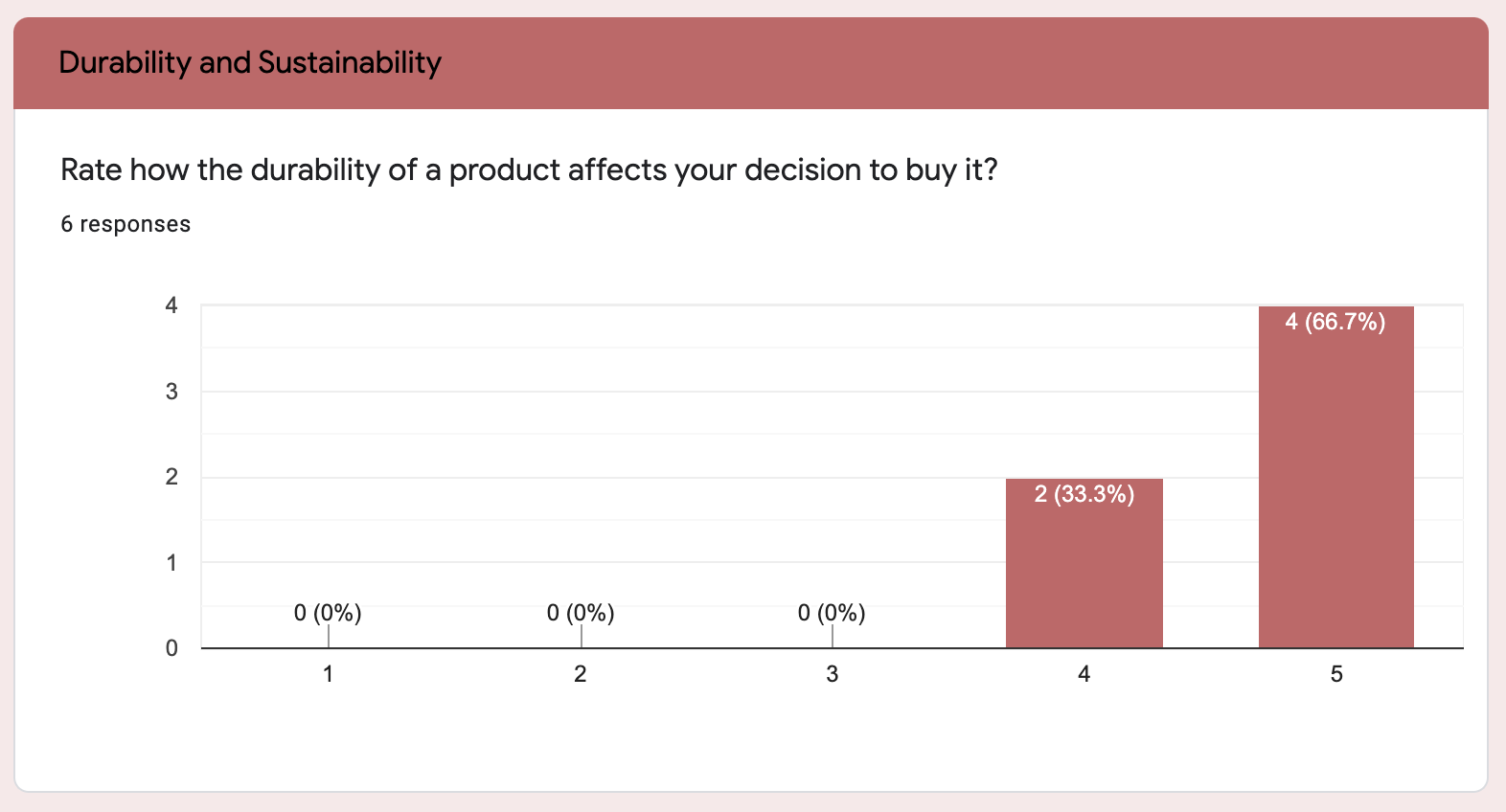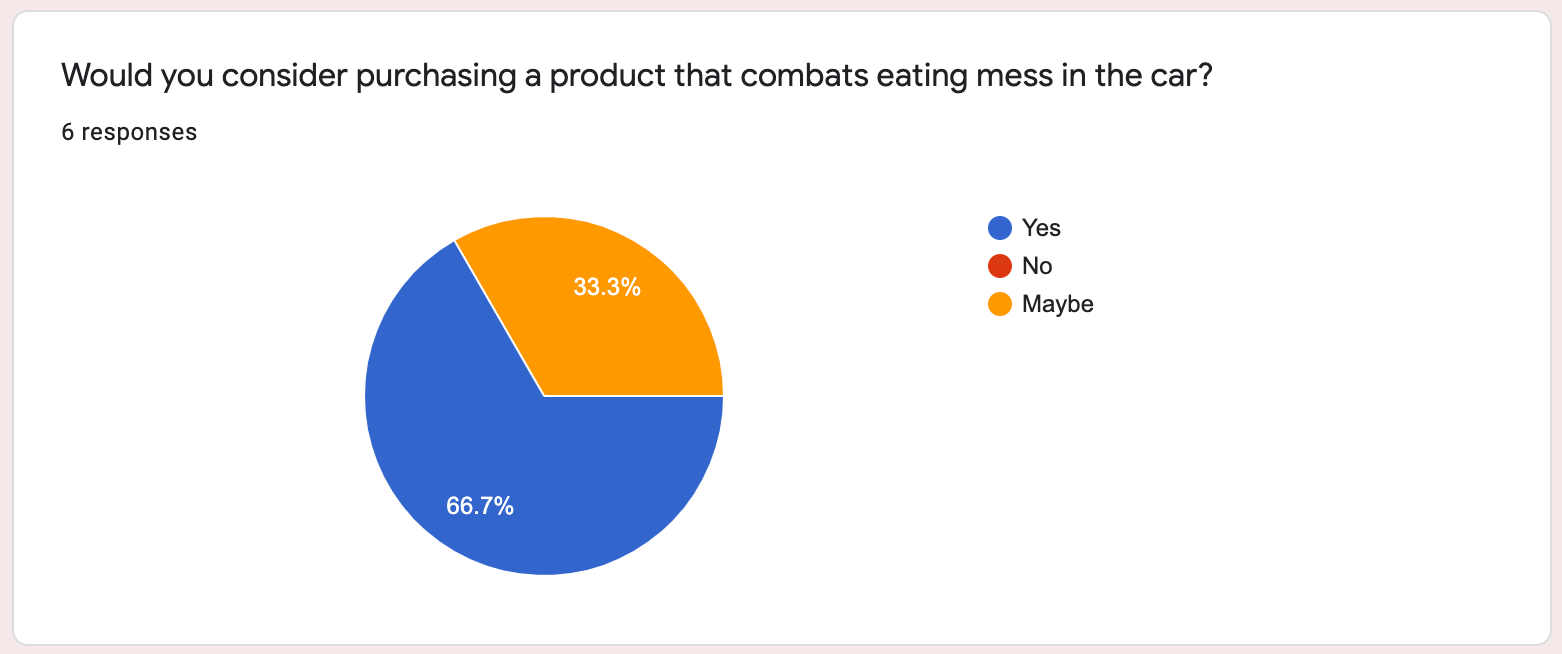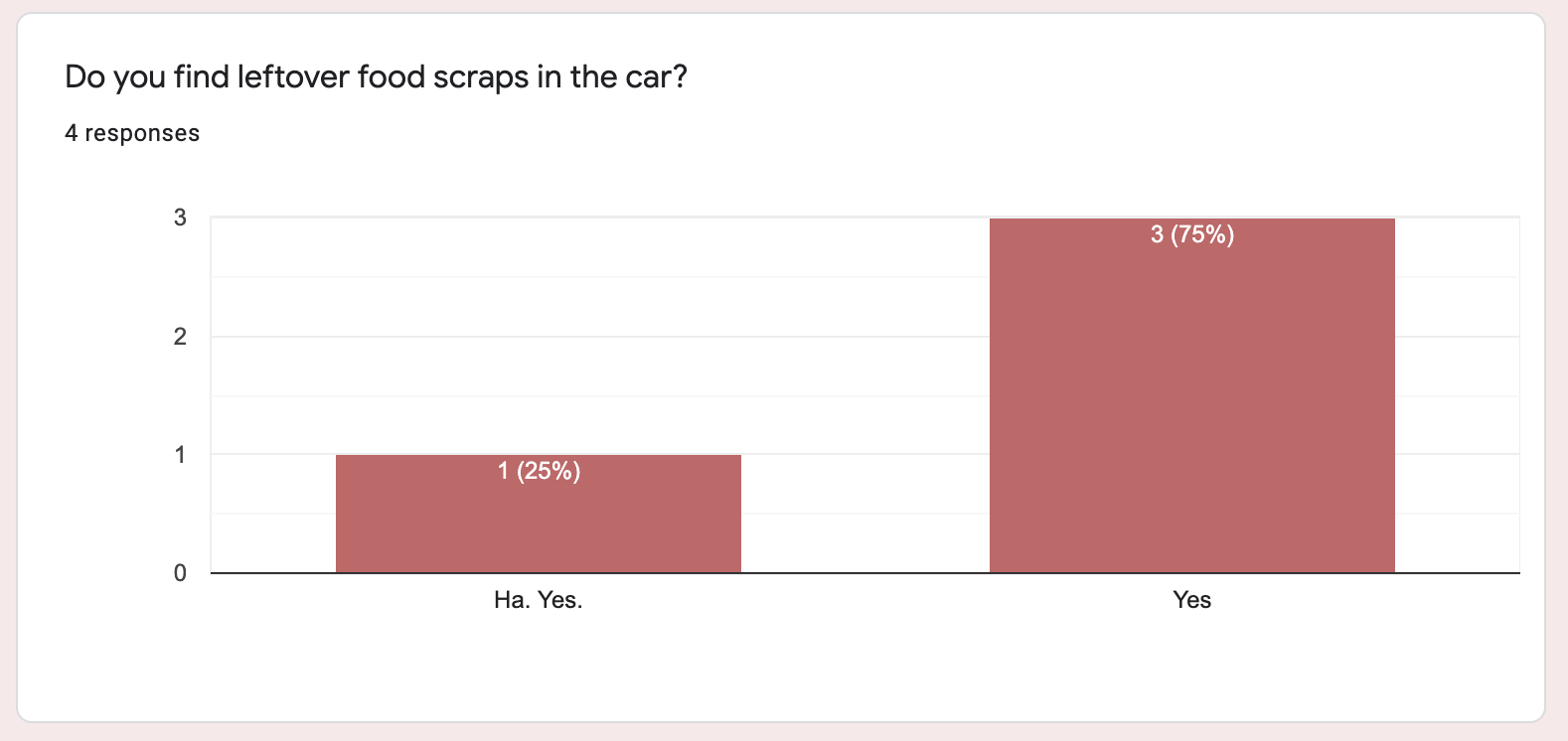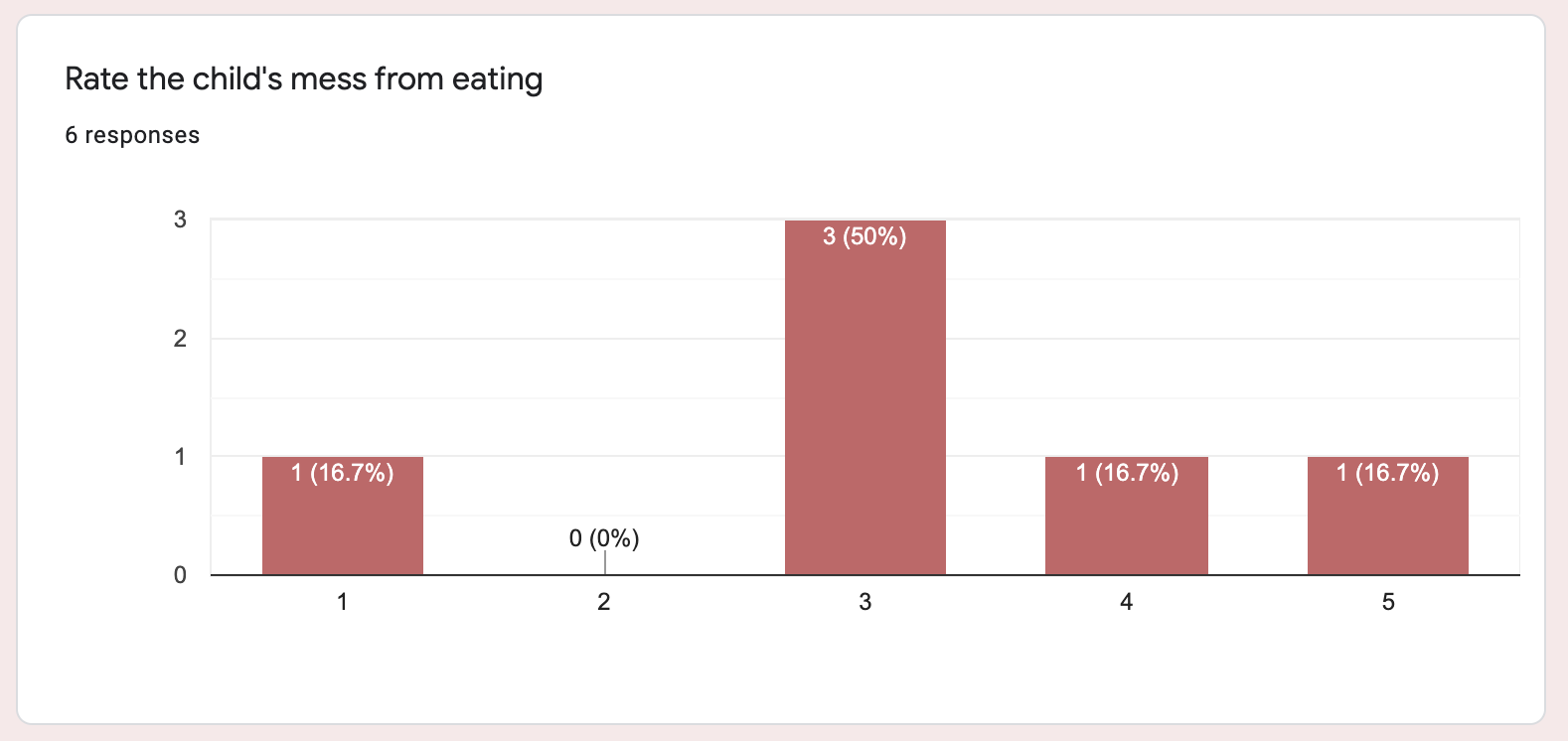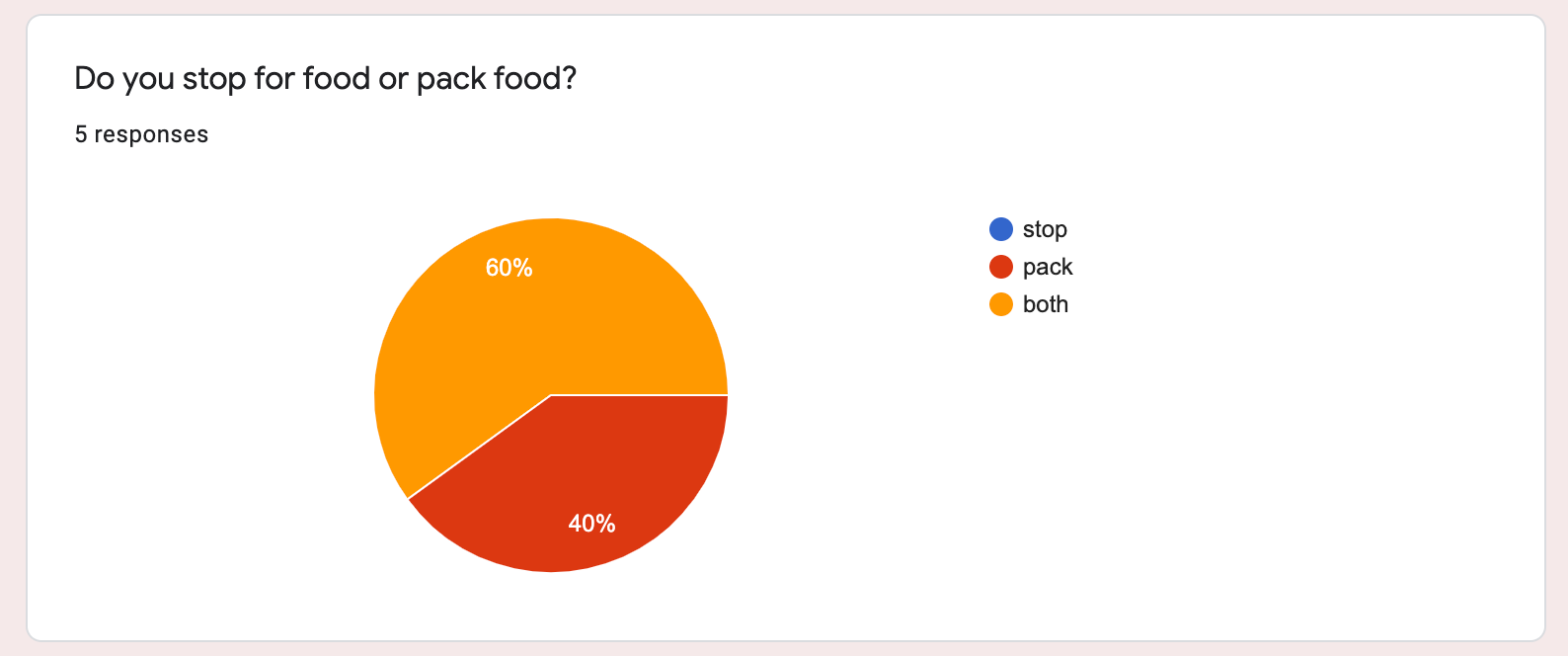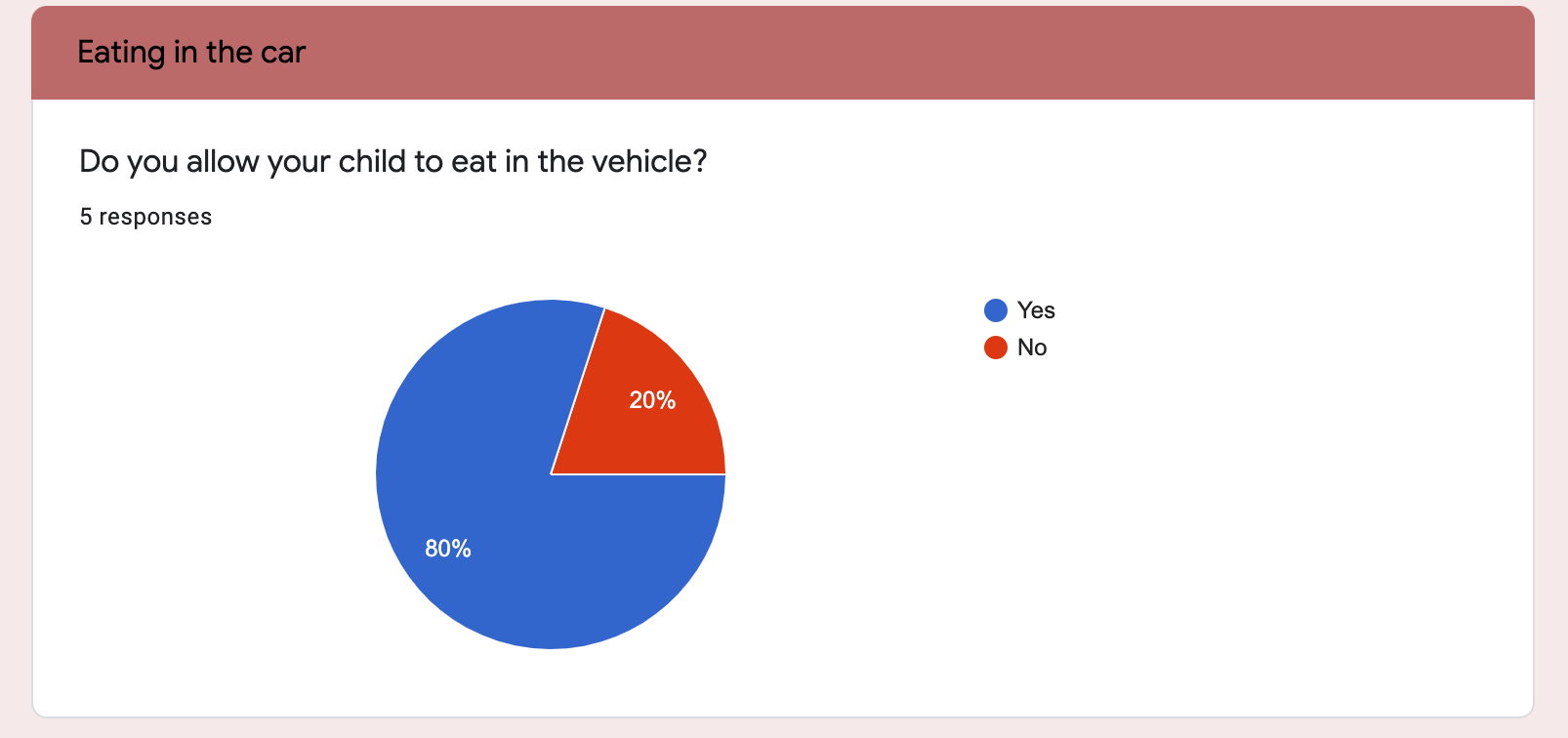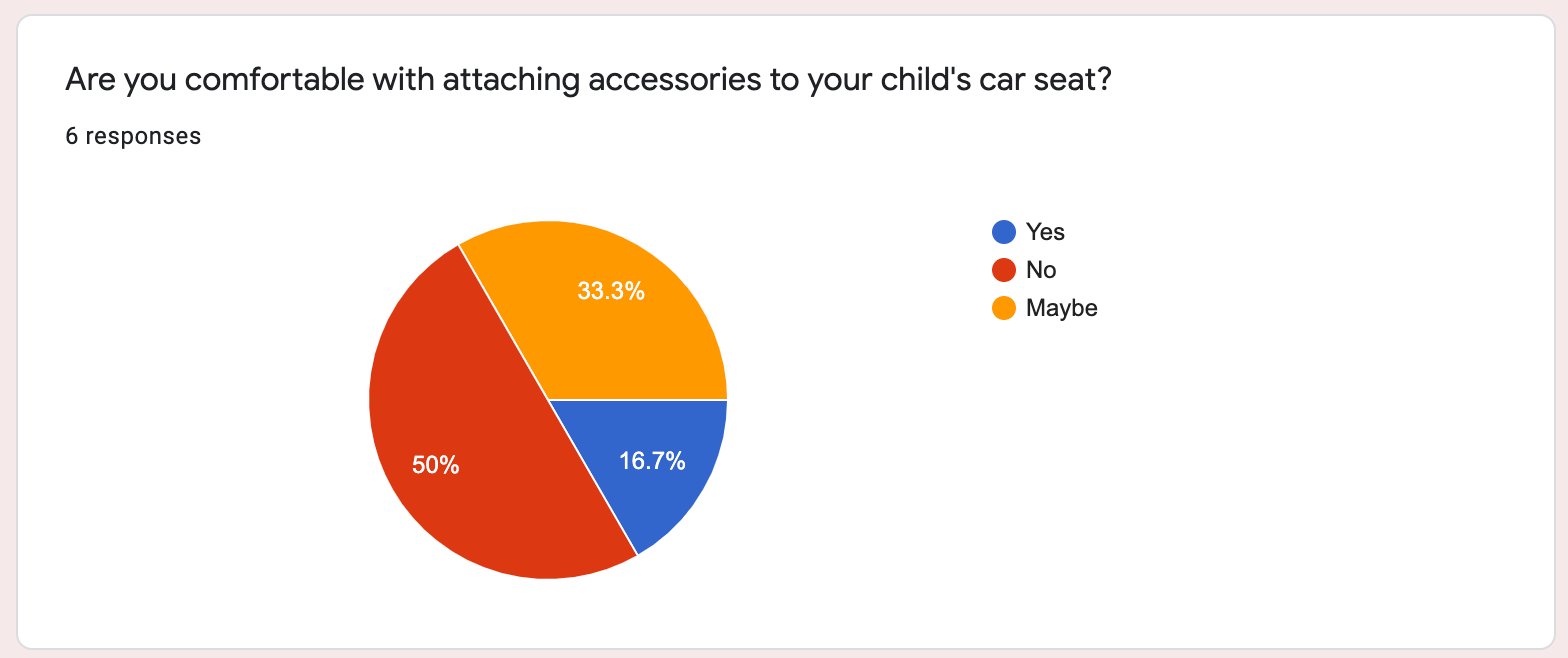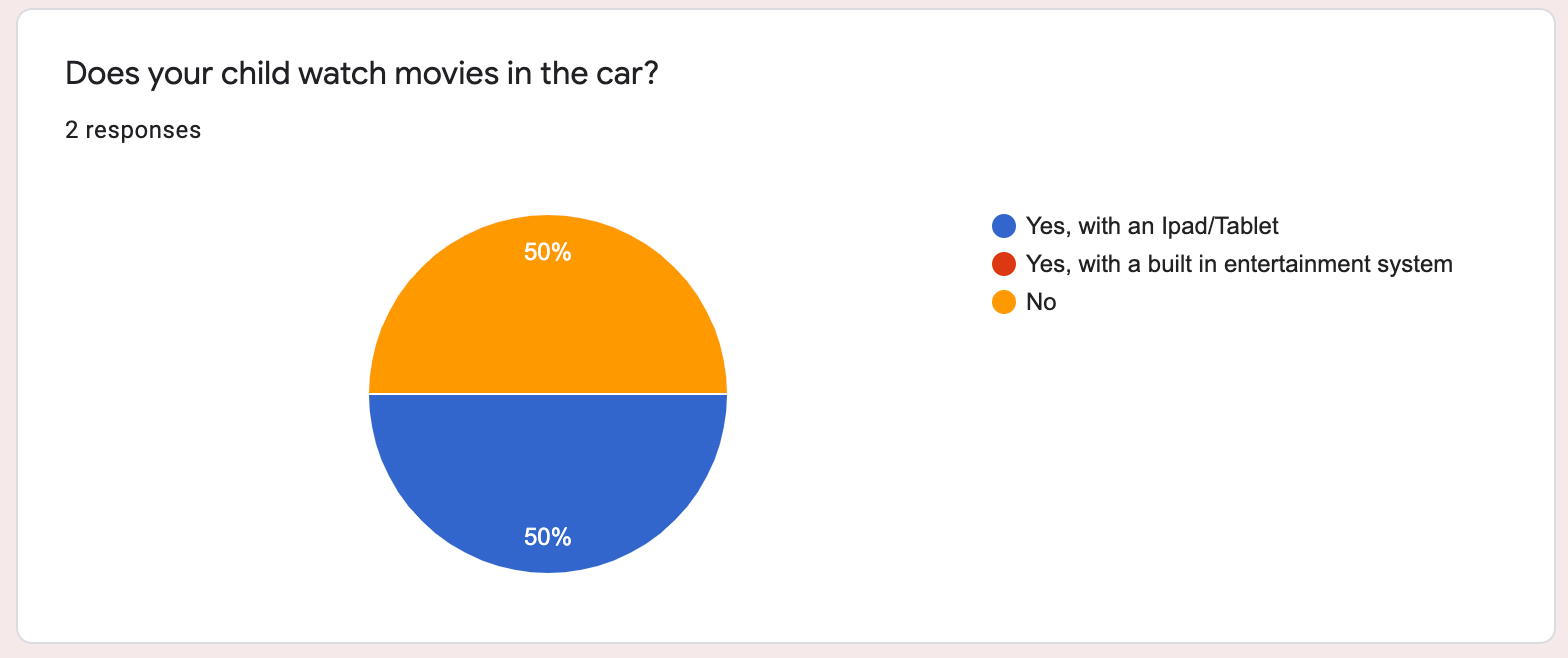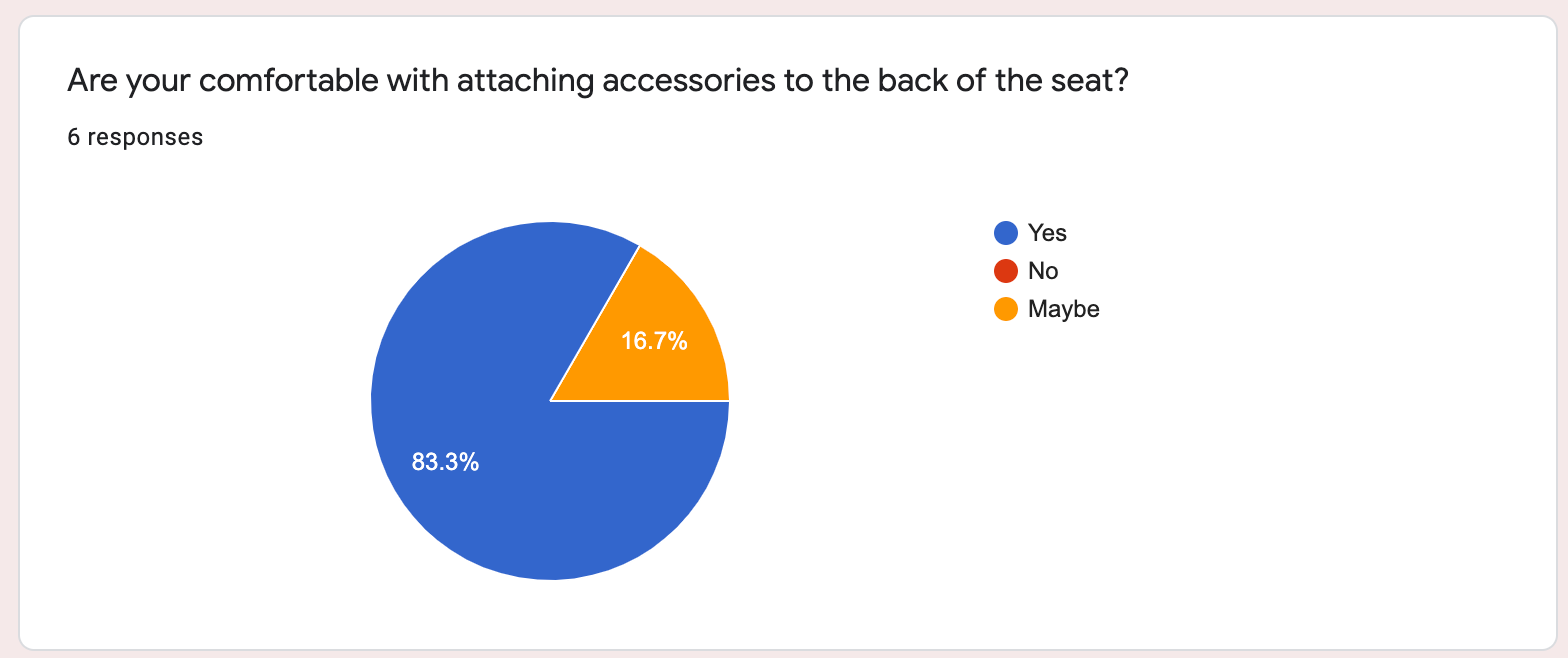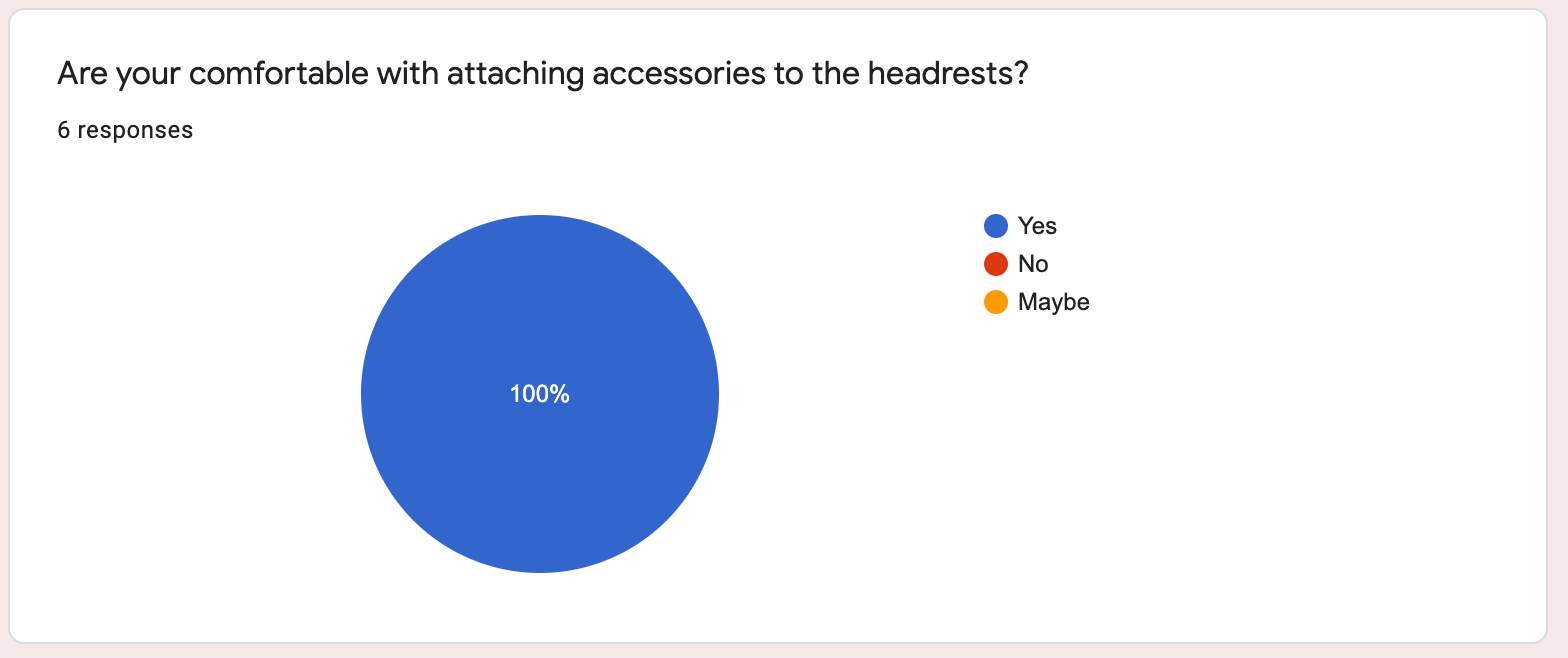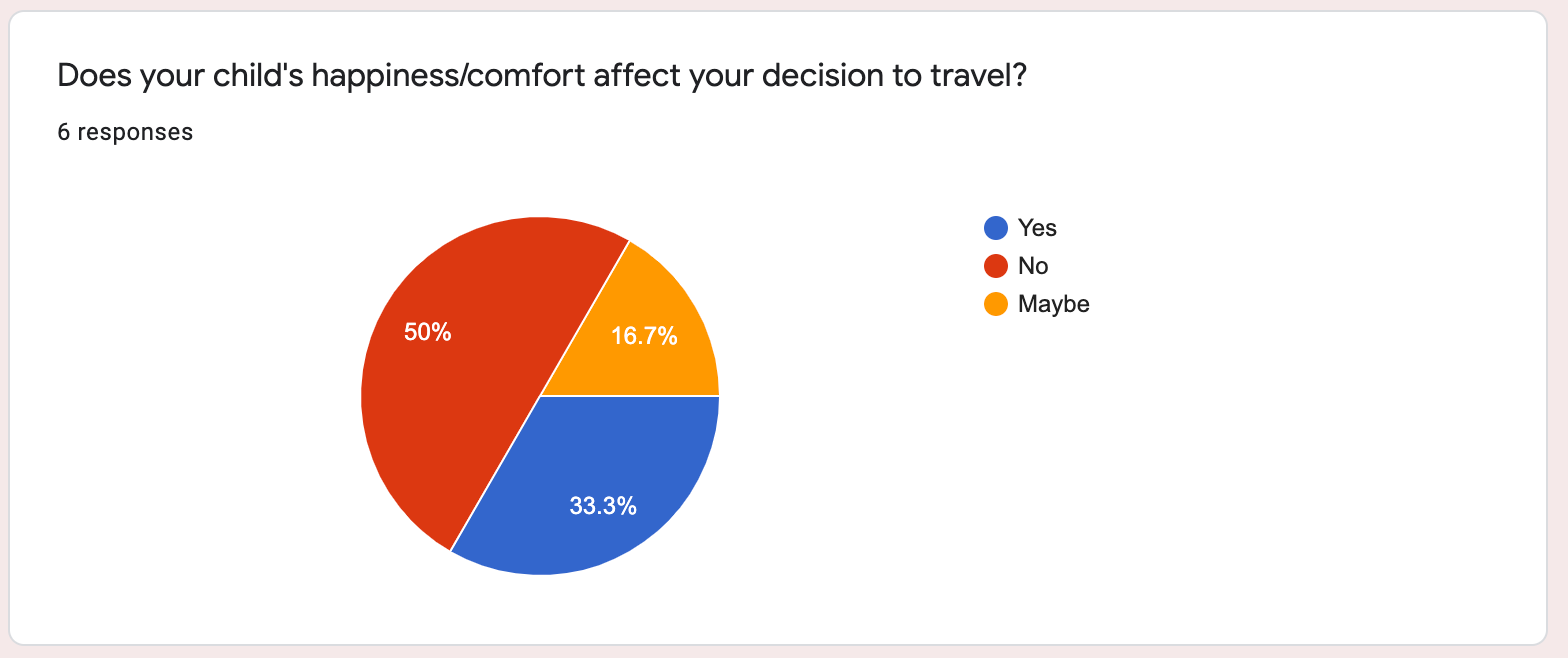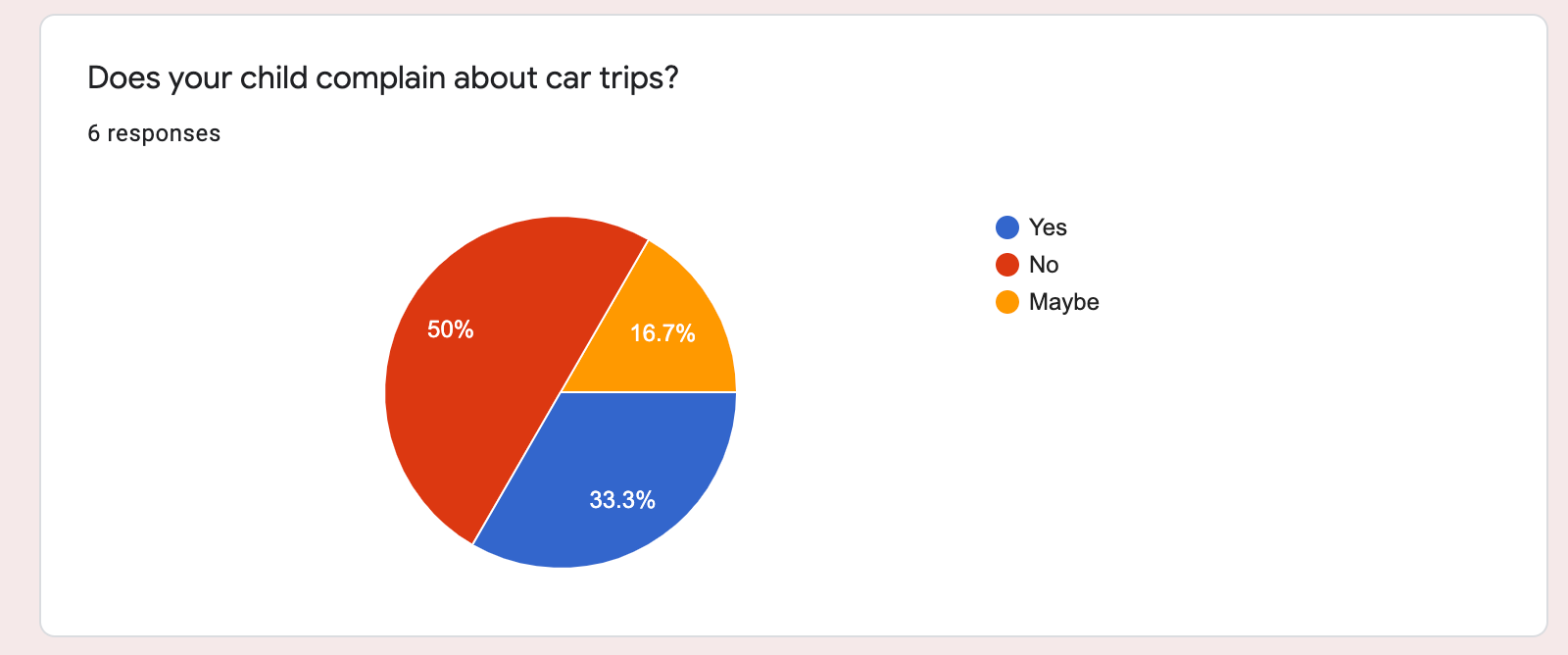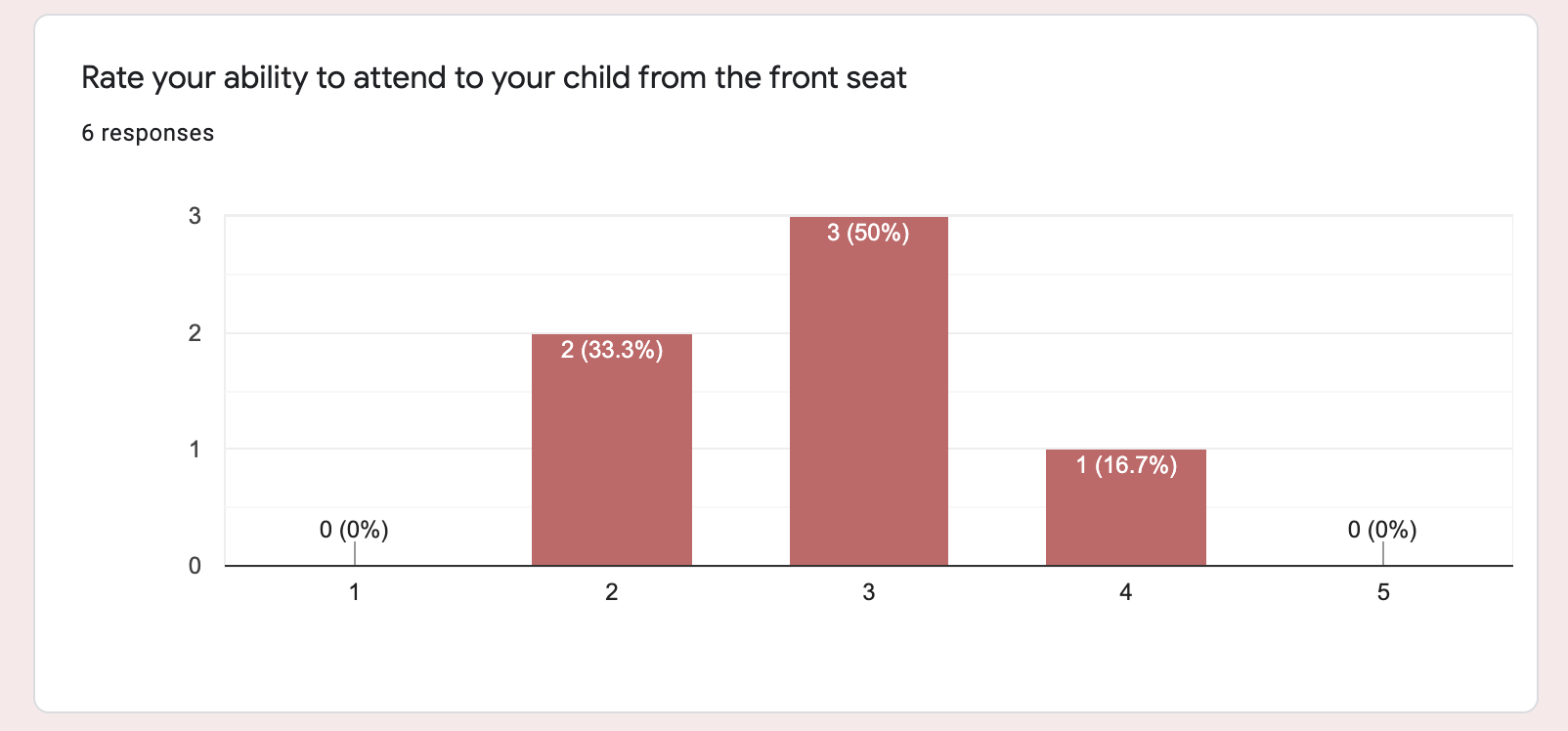 Began Ideating through sketches.
A product that, is

durable

, machine washable, and attaches to the headrest. Children eat in the car; as a result, there is

always trash and food mess

. A product that is

reachable from the front seat

and desirable for

family-wide use

. By encouraging and teaching children to clean up their mess through a simple product and process, the parent is

teaching the child independence and focus

. This concept is in line with my research and understanding of 

Montessori-based principles

.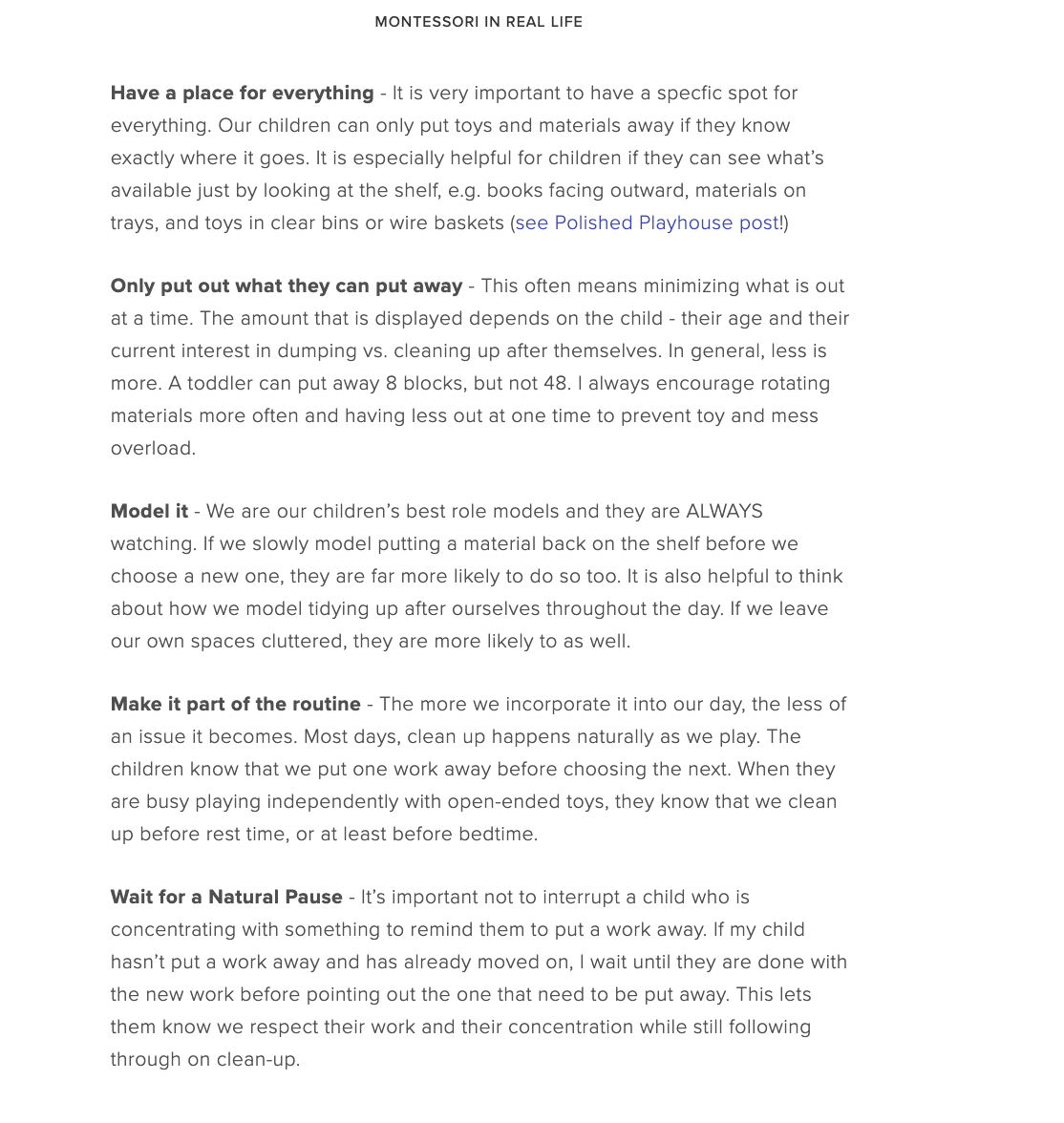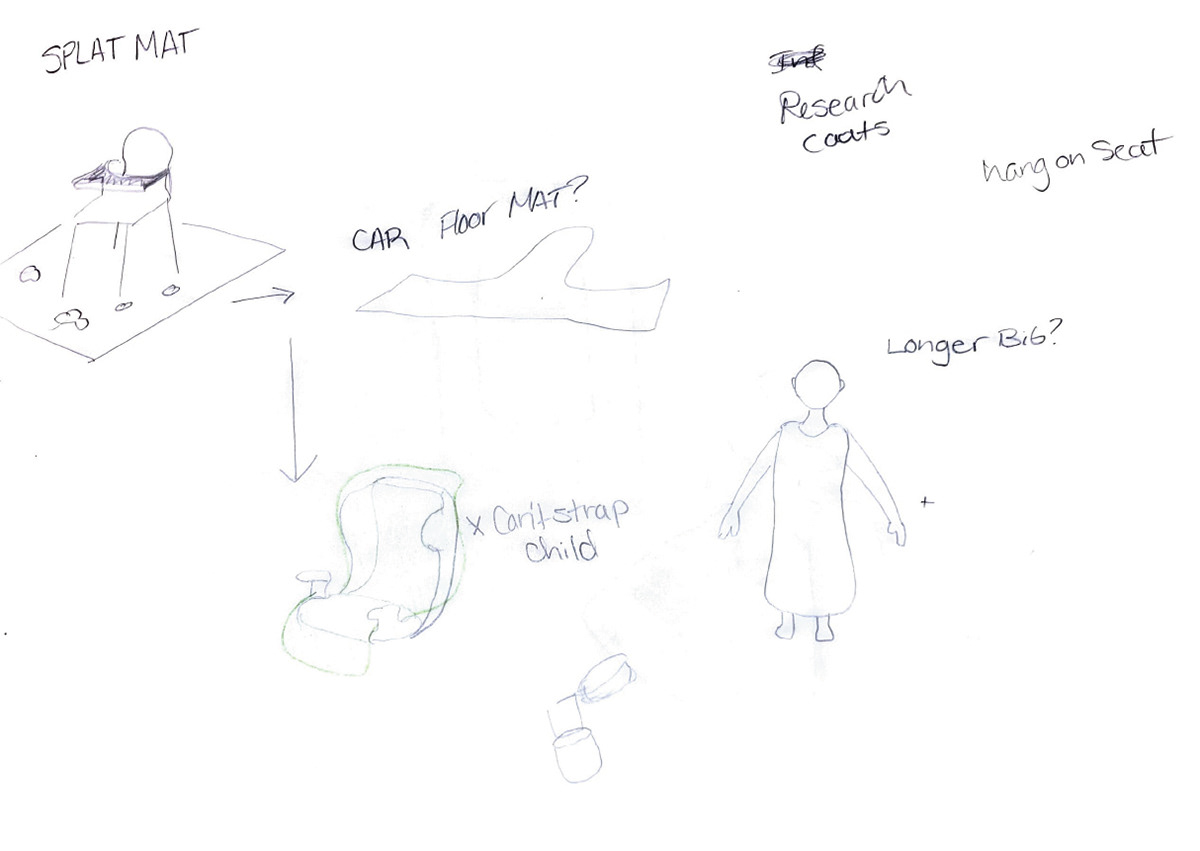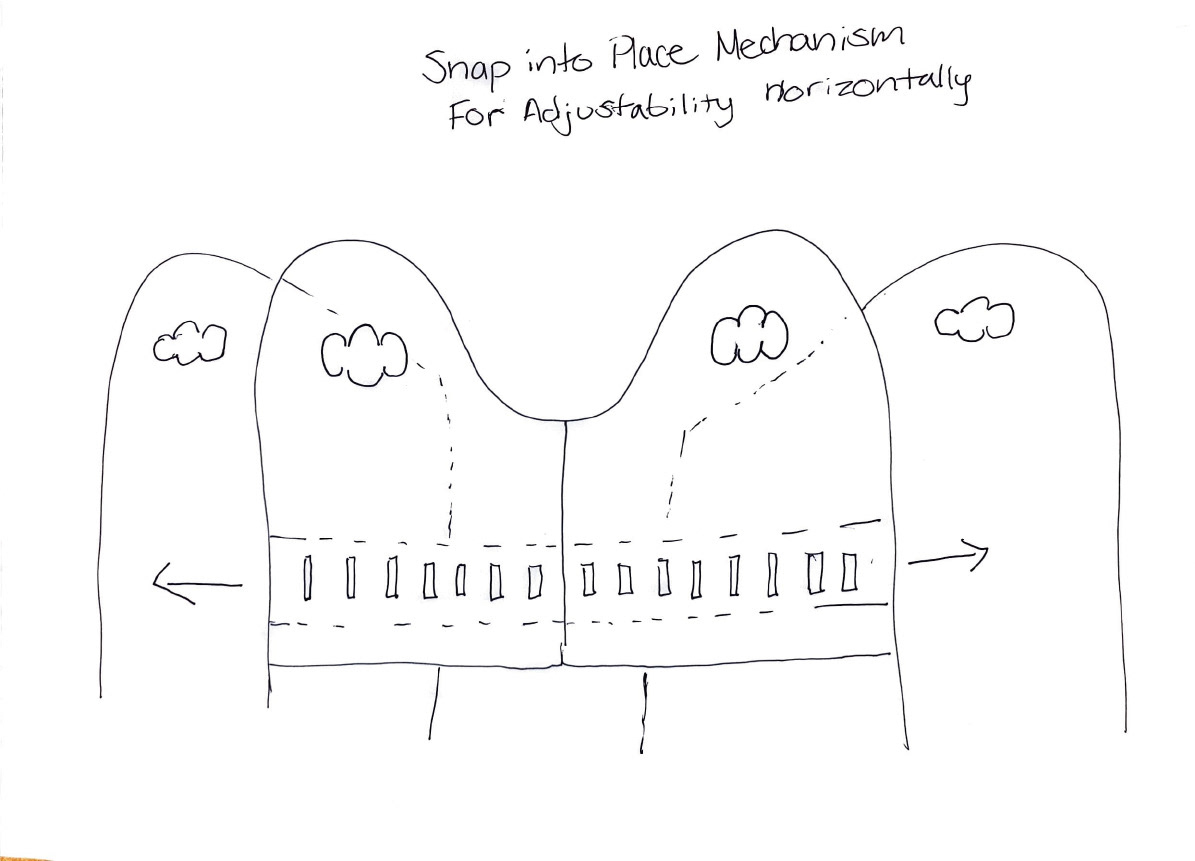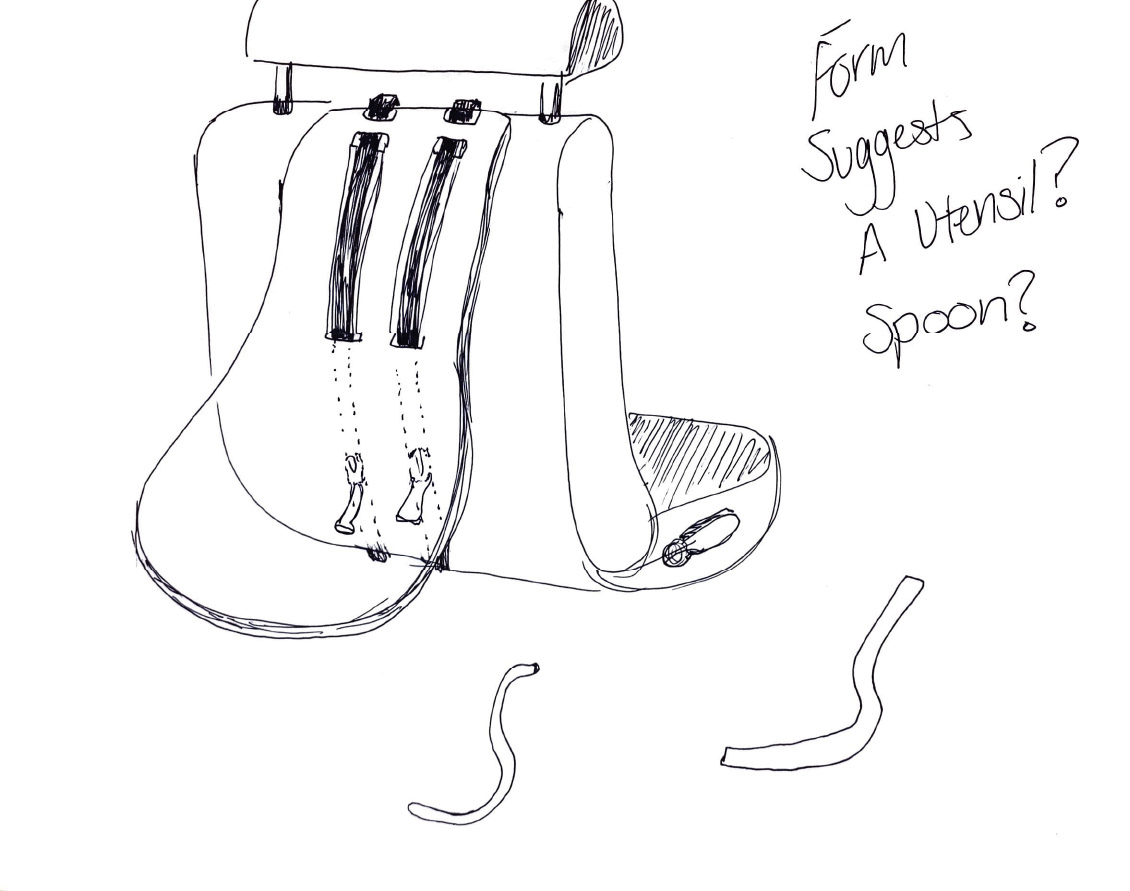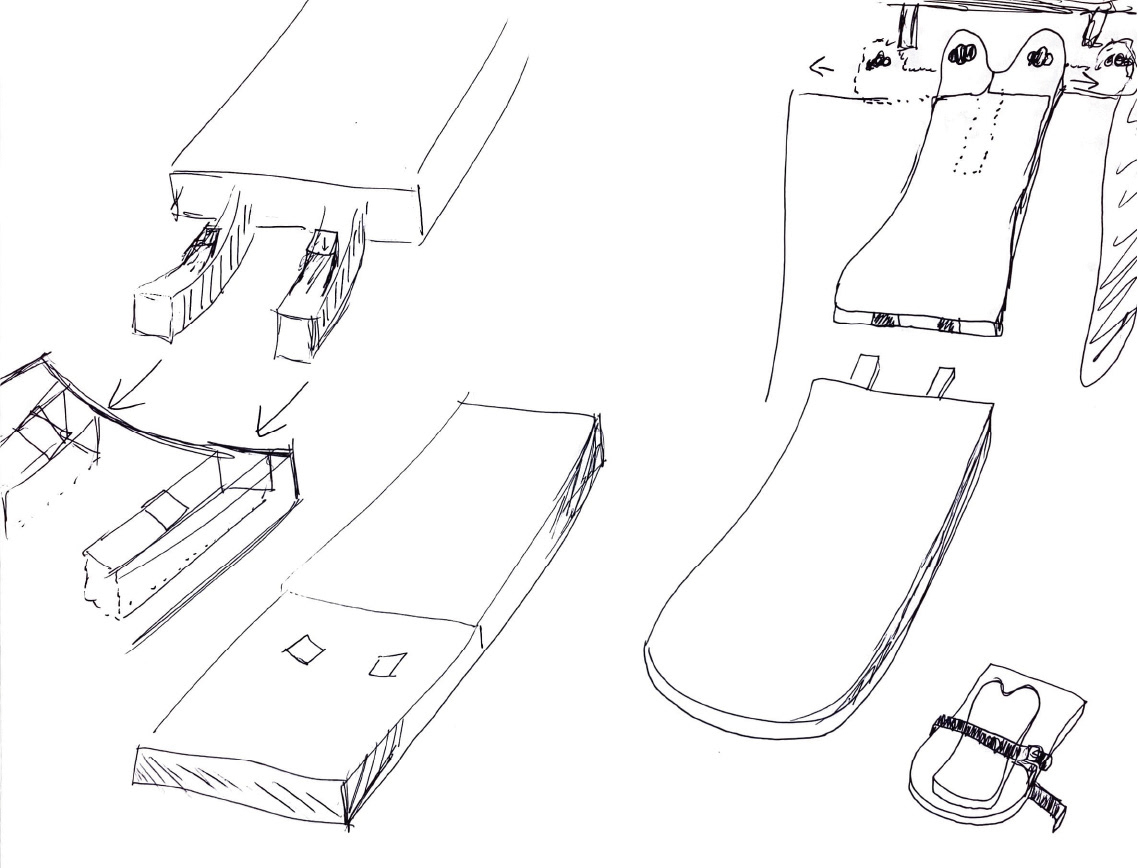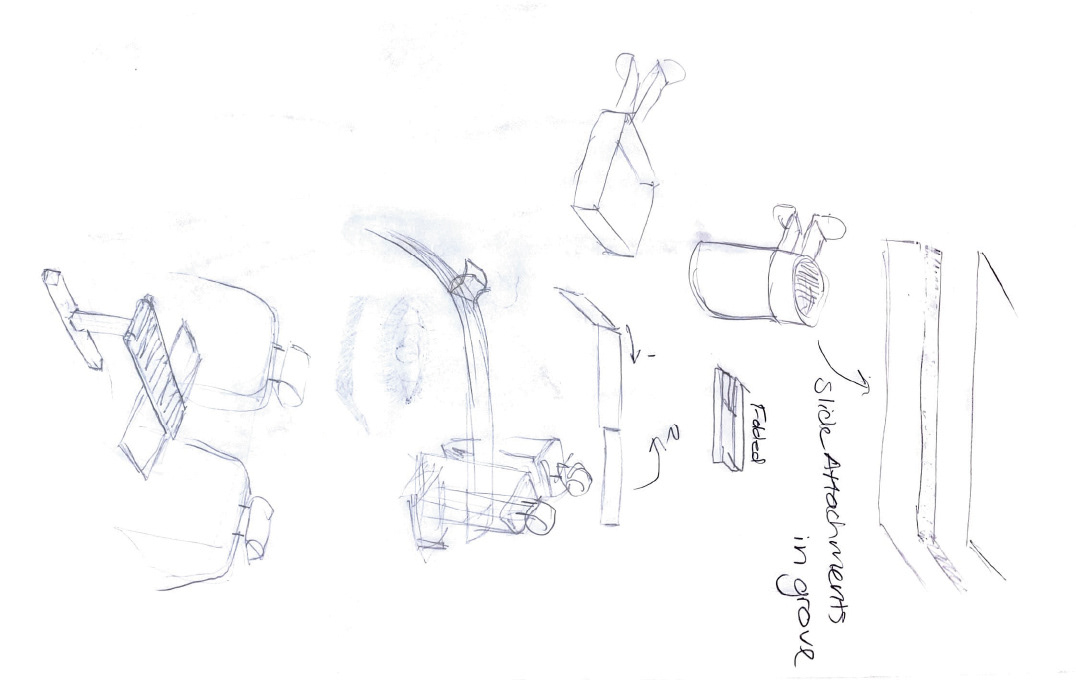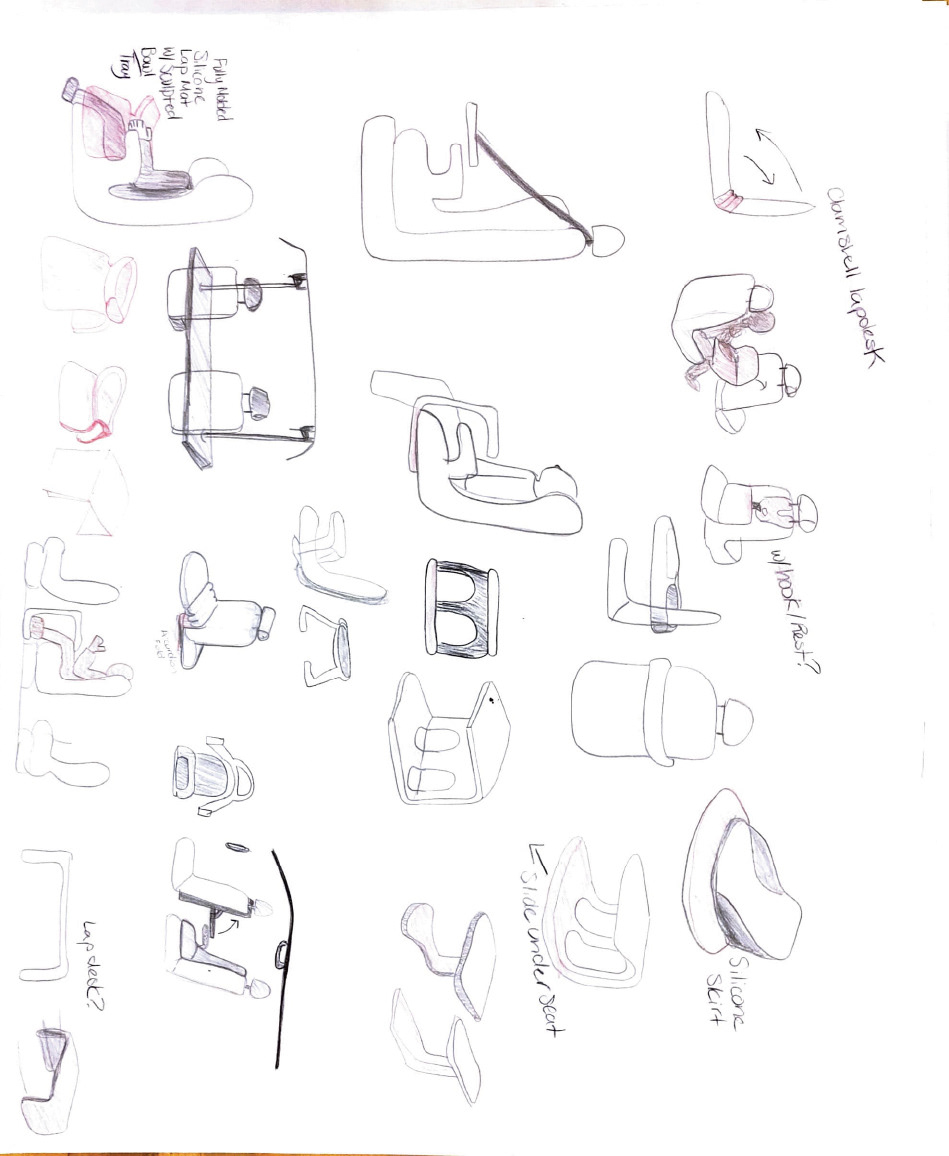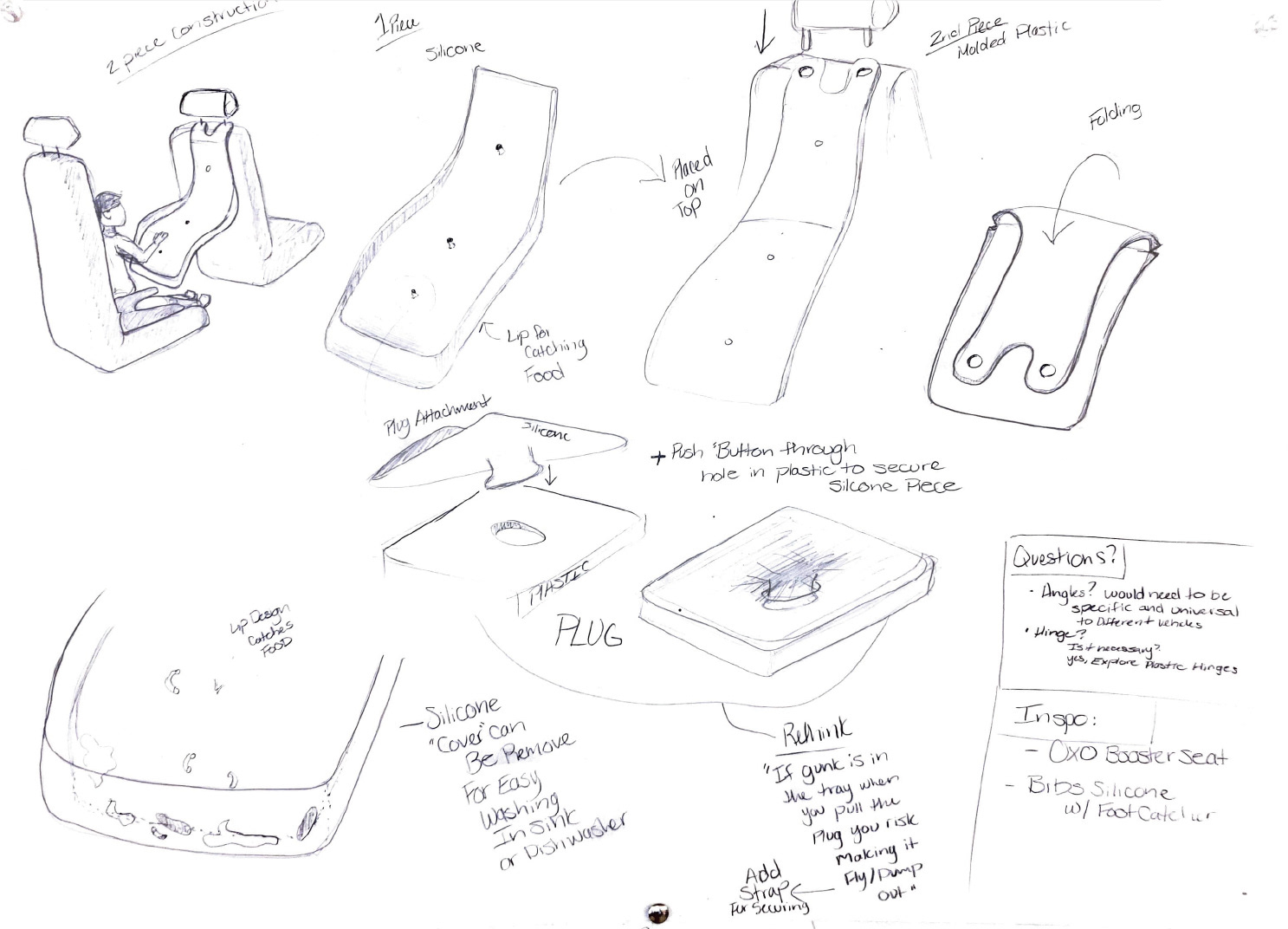 Continued to progress through concepts targeted at different problem areas brought to my attention through my research.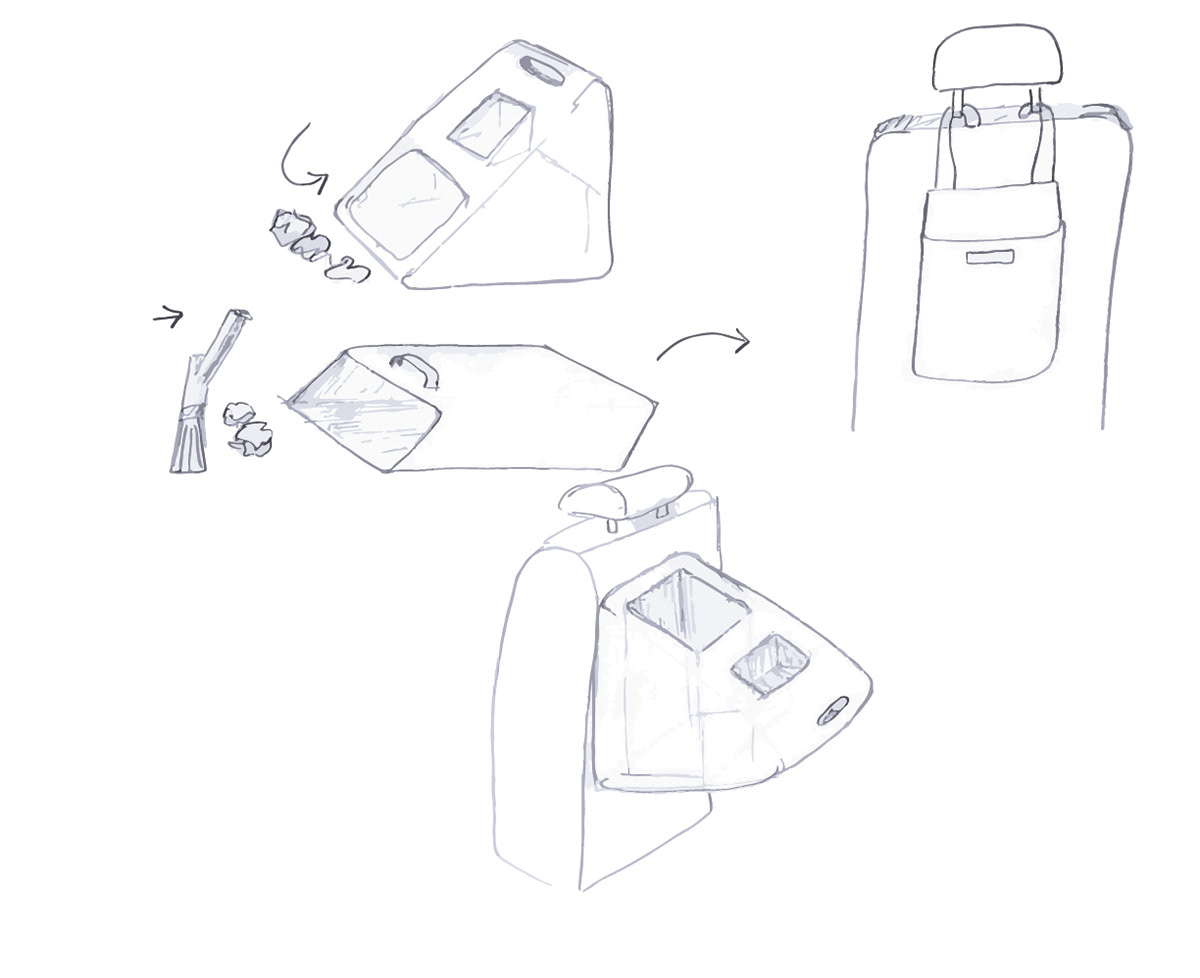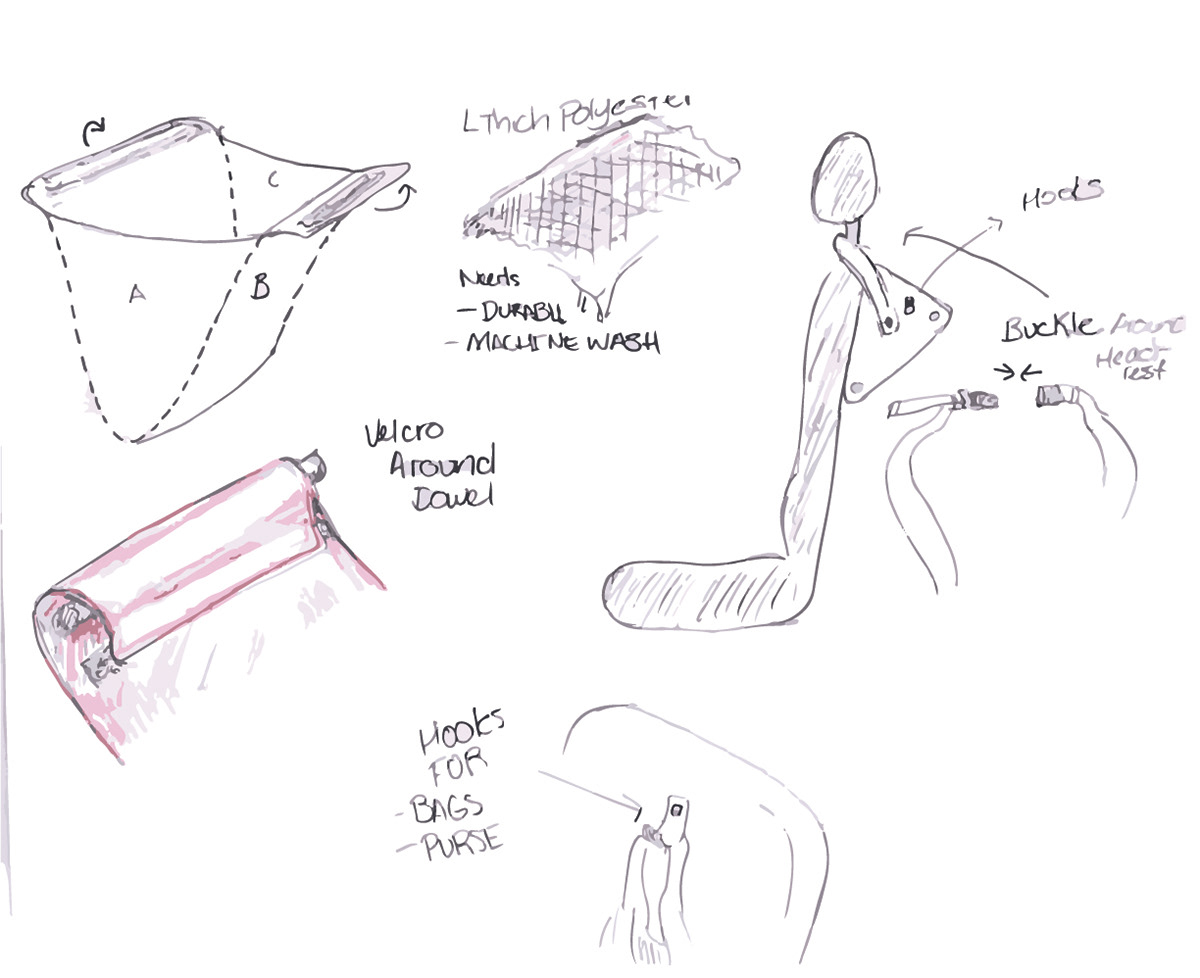 TRASH BIN THAT ATTACHES TO THE HEADREST BEHIND THE DRIVERS SEAT.
DOUBLES AS A DUSTPAN WHEN REMOVED AND TURNED ON ITS SIDE.
REMOVABLE MACHINE WASHABLE LINERS ELIMINATE PLASTIC BAGS BEING necessary, BUT LEAVES THE OPTION TO USE ONE INSIDE THE LINER.
THE LINER FASTENER AND ATTACHMENT MECHANISM ARE STILL VARIABLES.
ATTACHMENT - POLYESTER STRAPS SCREWED OR GROMMETED INTO SIDE
ADDING HOOKS TO THE SIDES FOR BAG HOLDING OR OTHER ITEMS
HOOKS MAKE WEIGHT DISTRIBUTION AND BALANCE IMPORTANT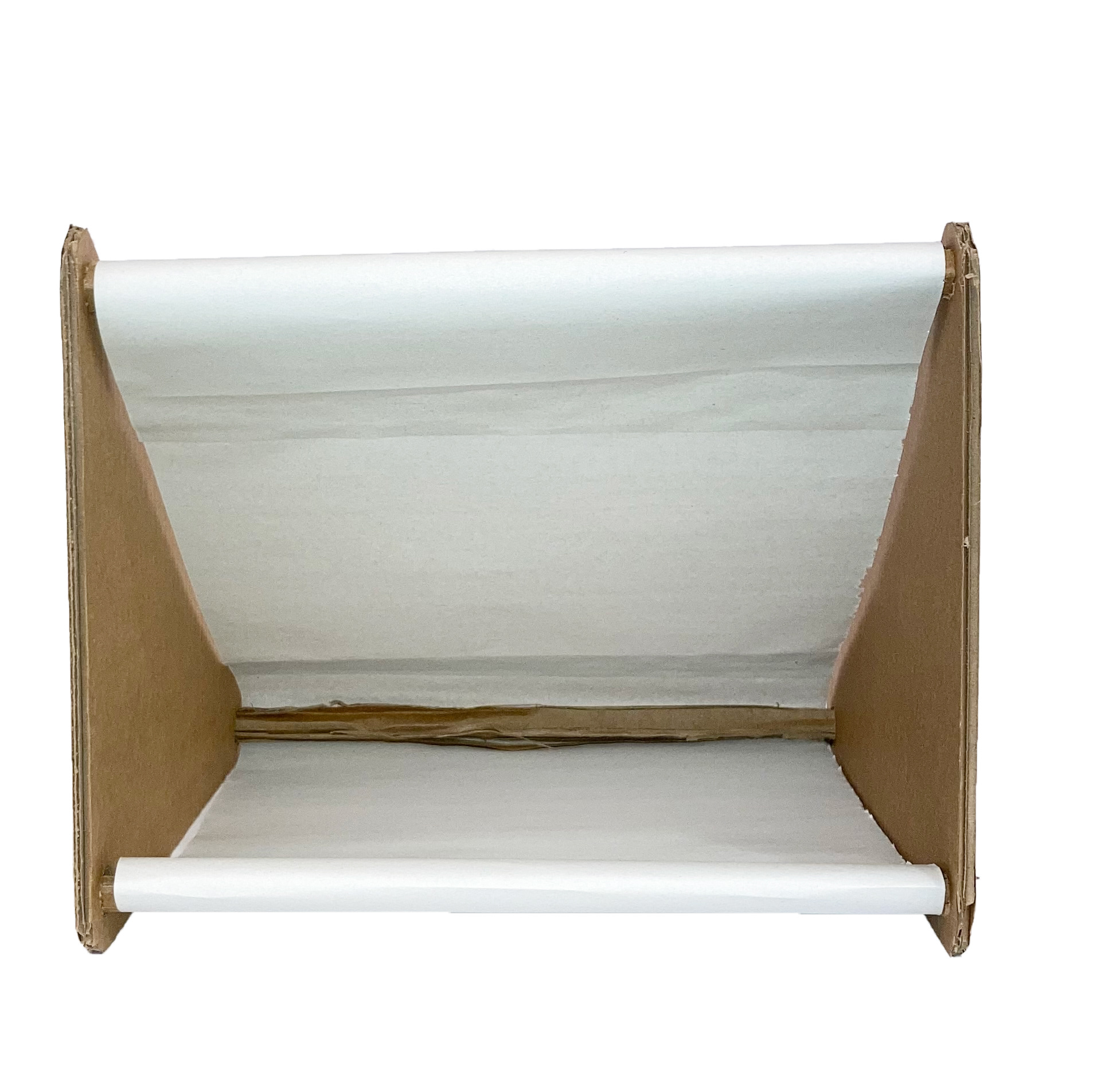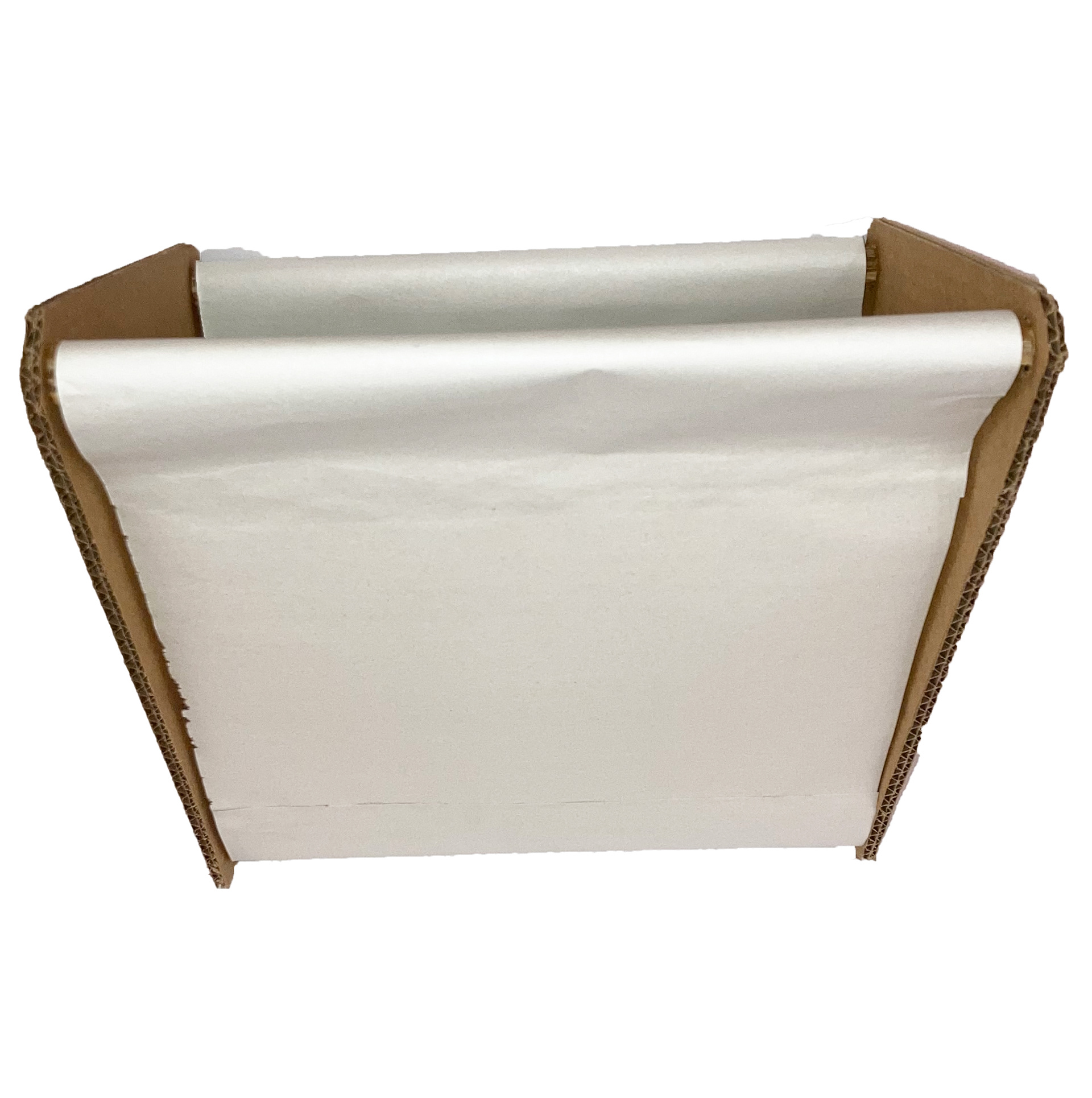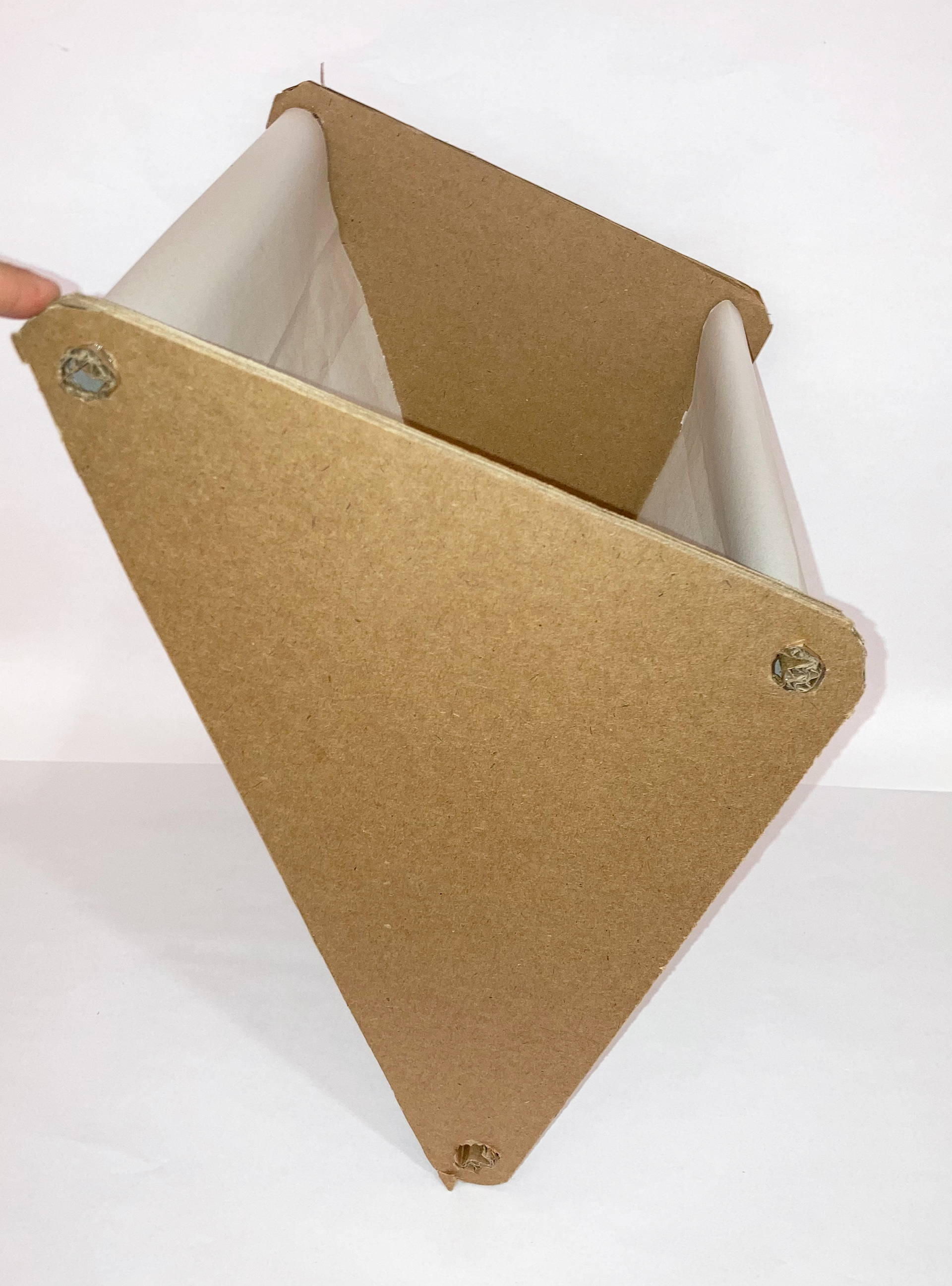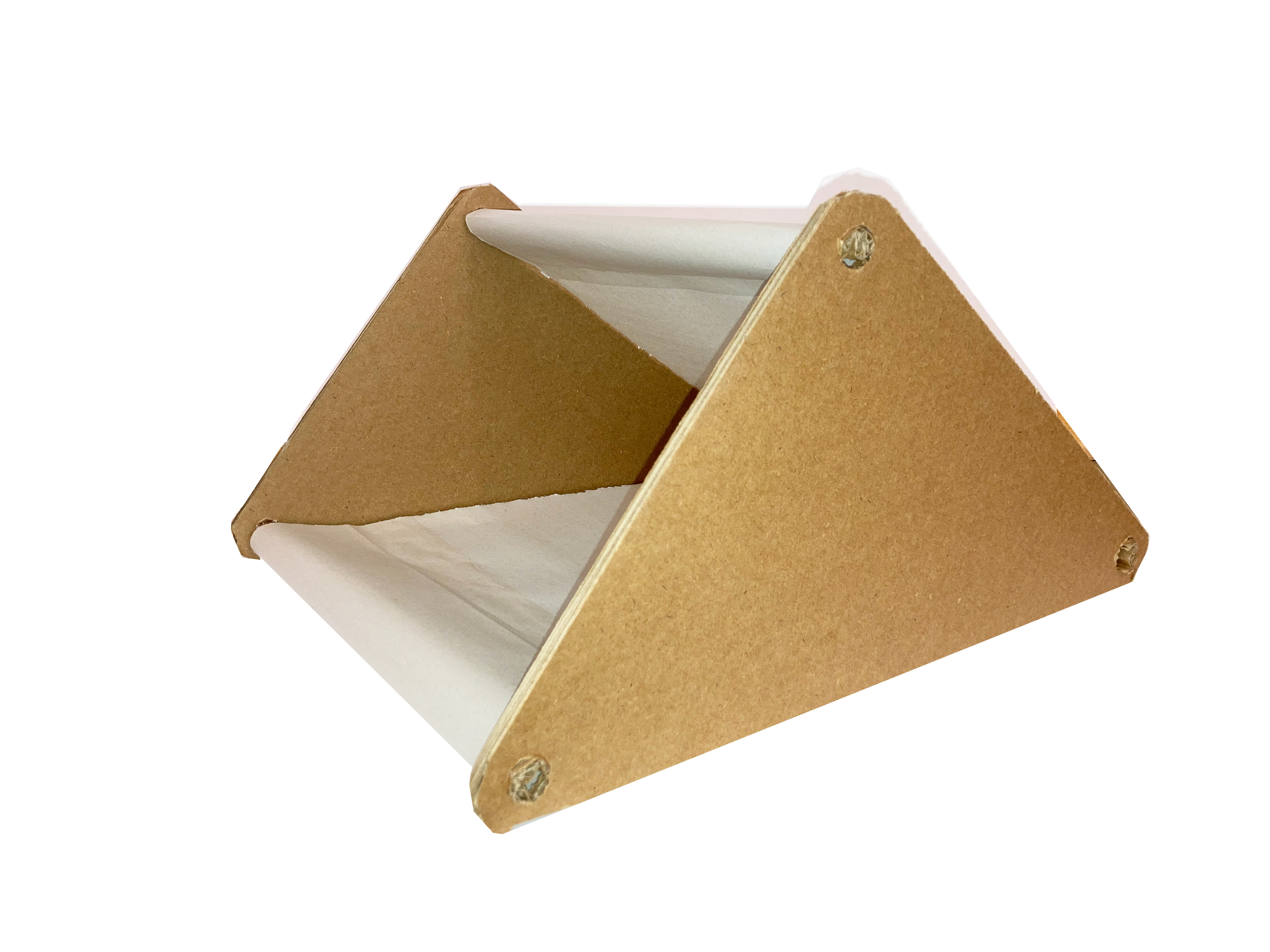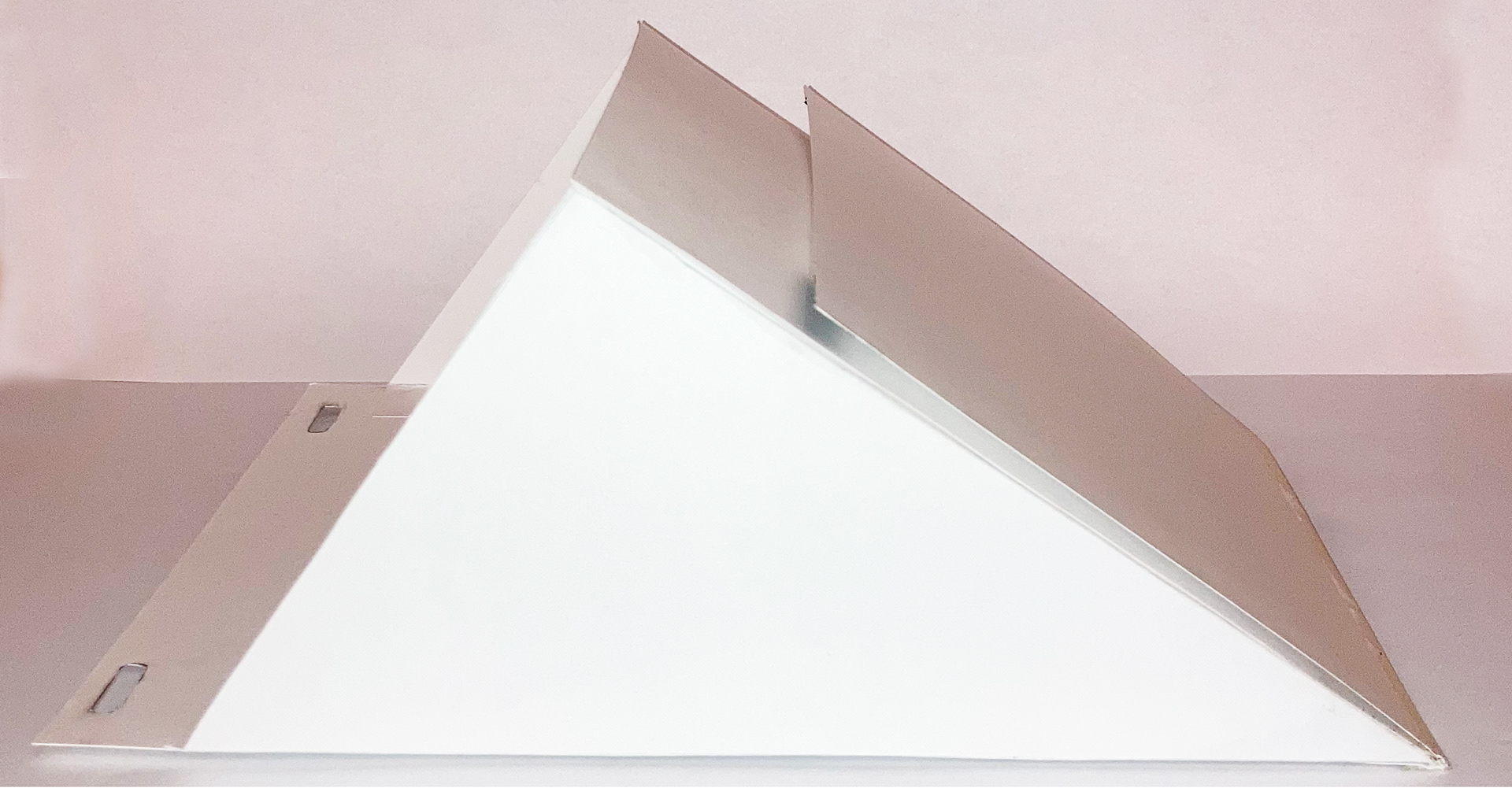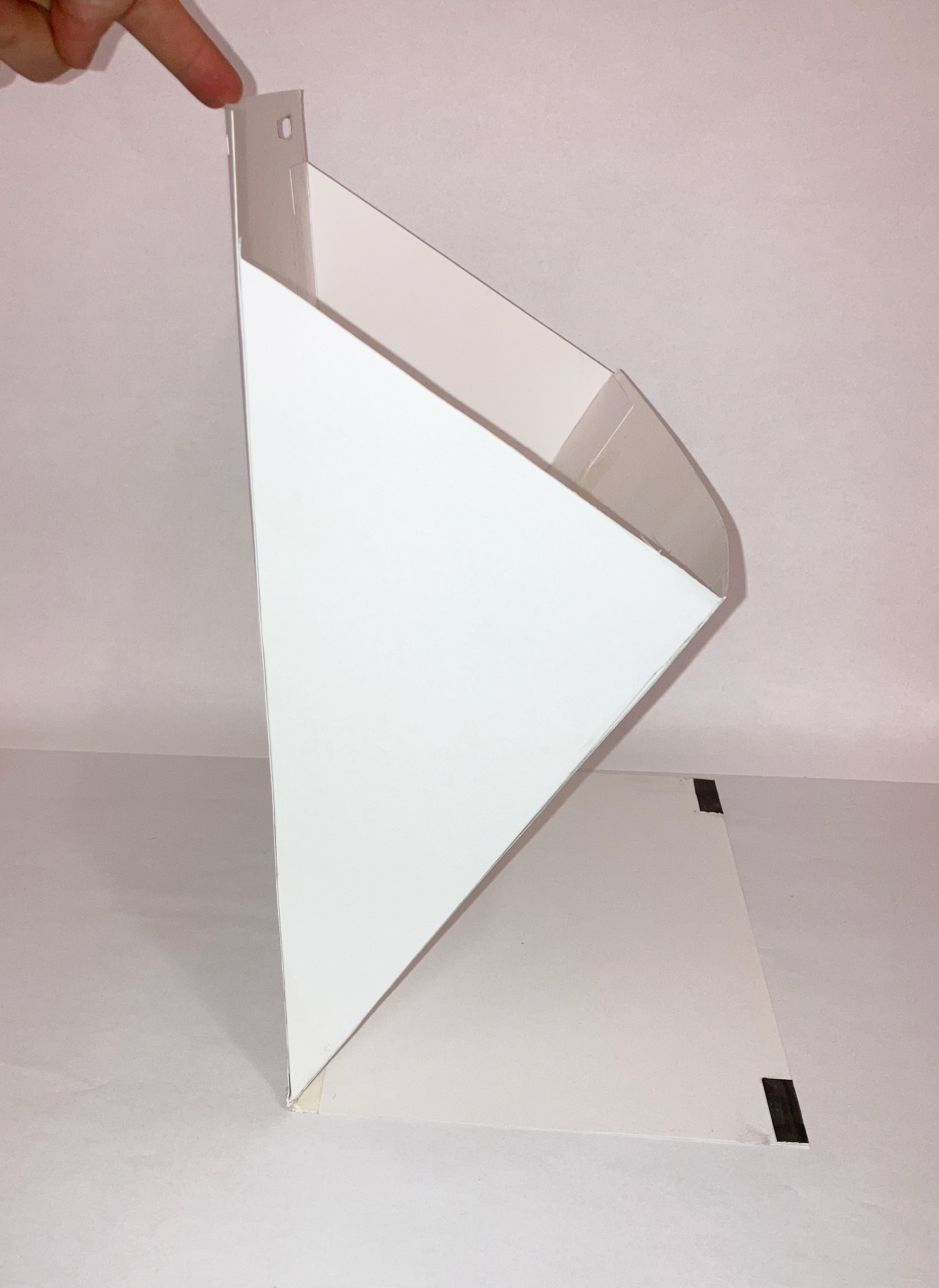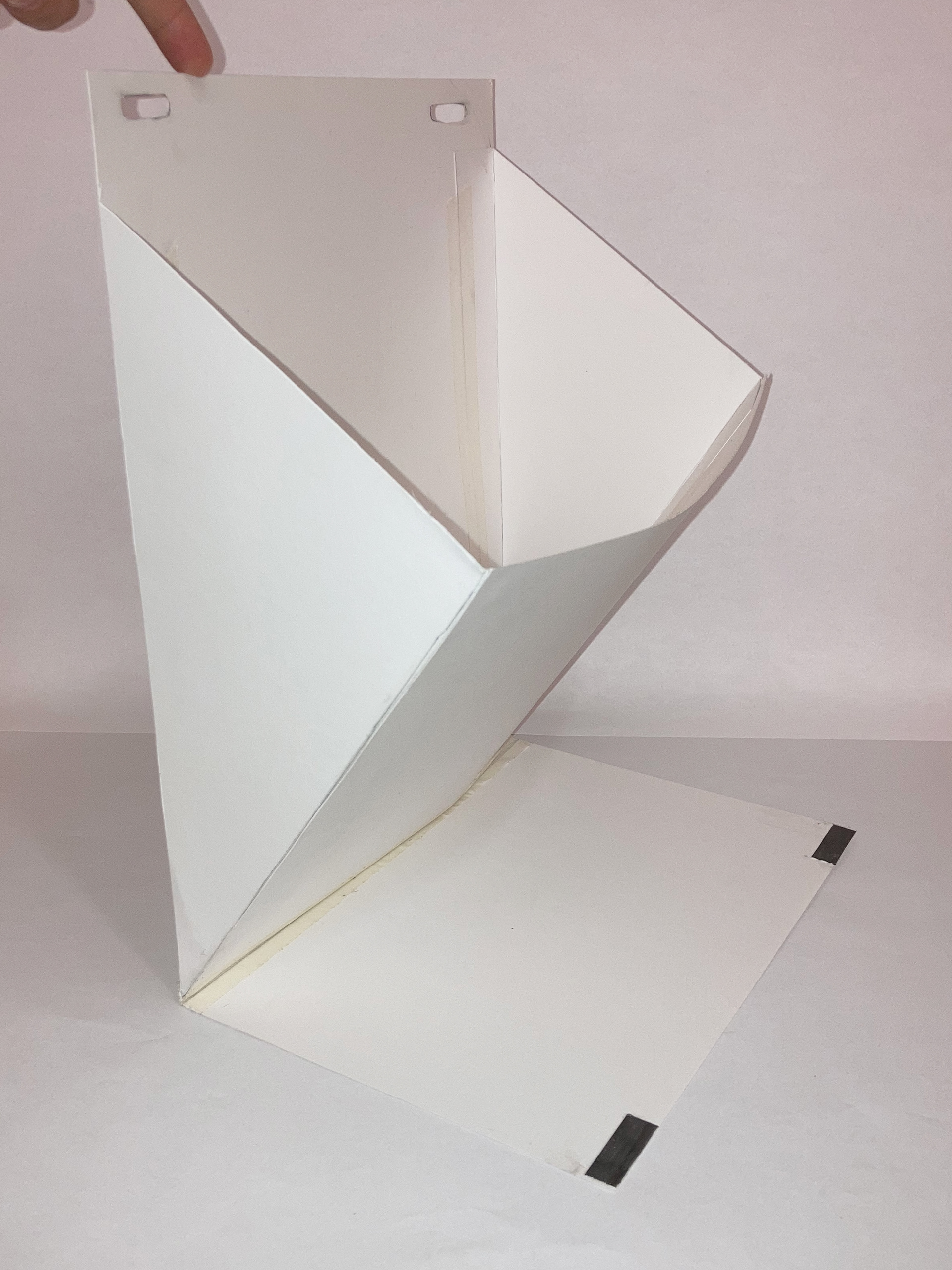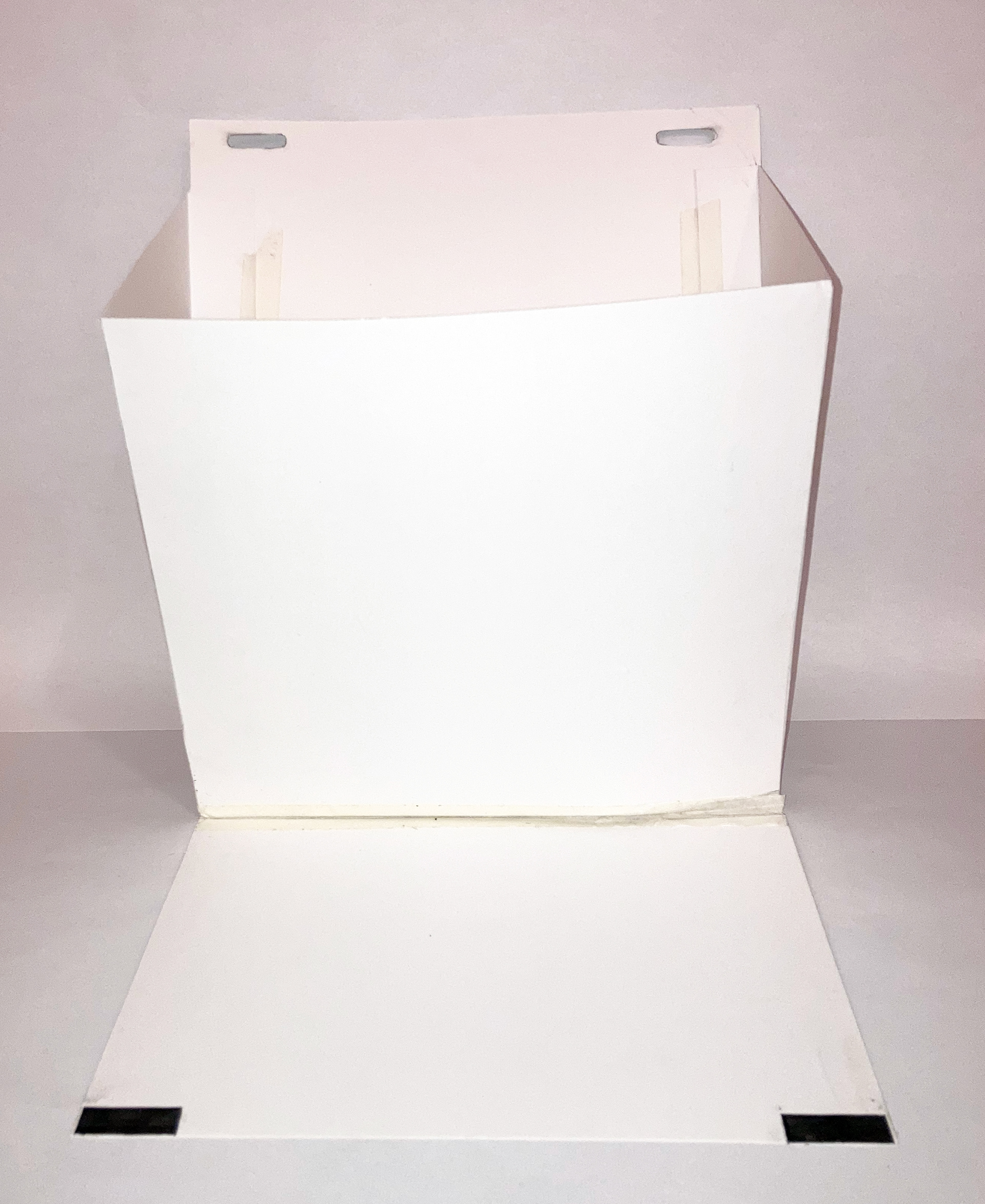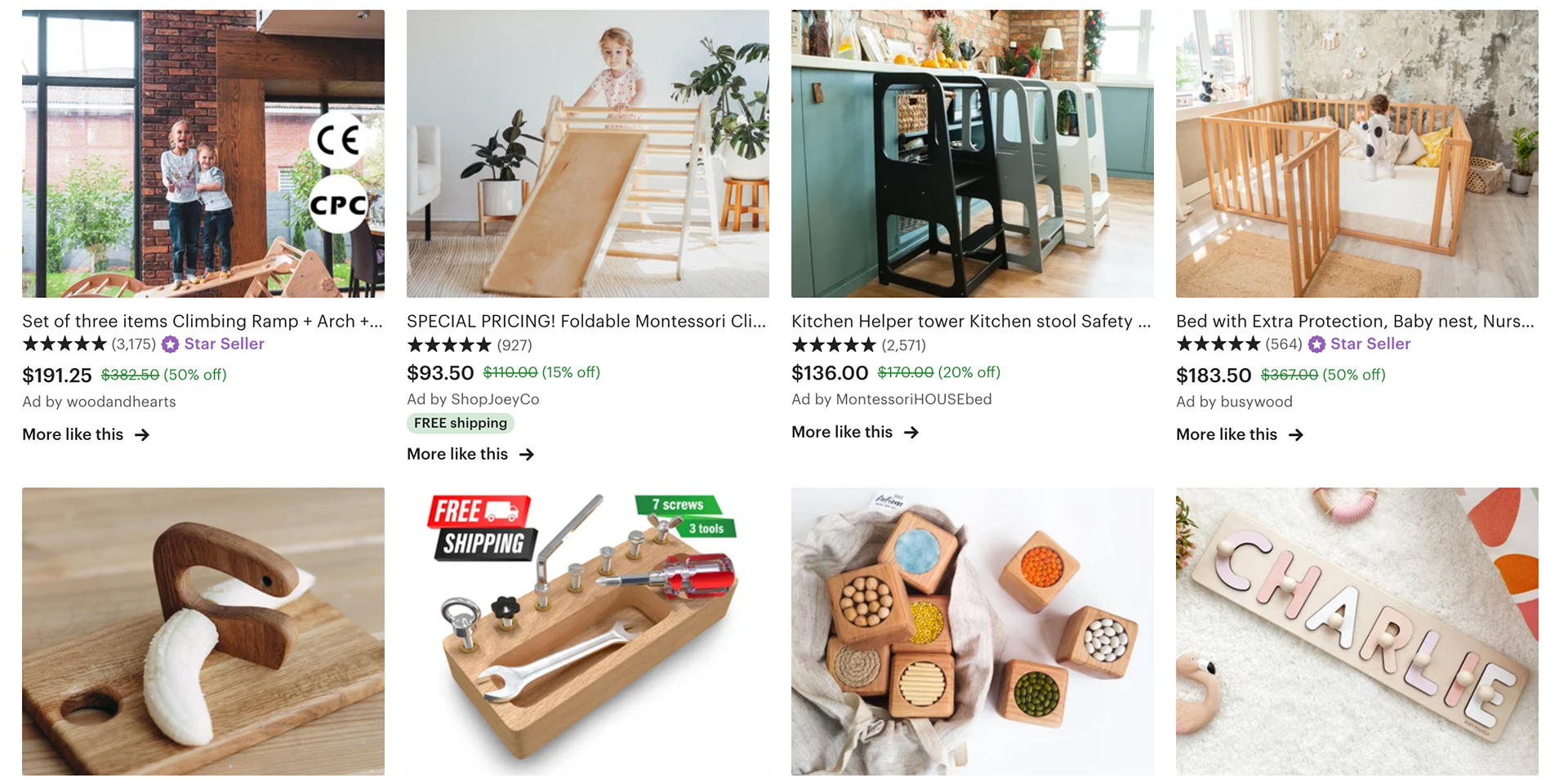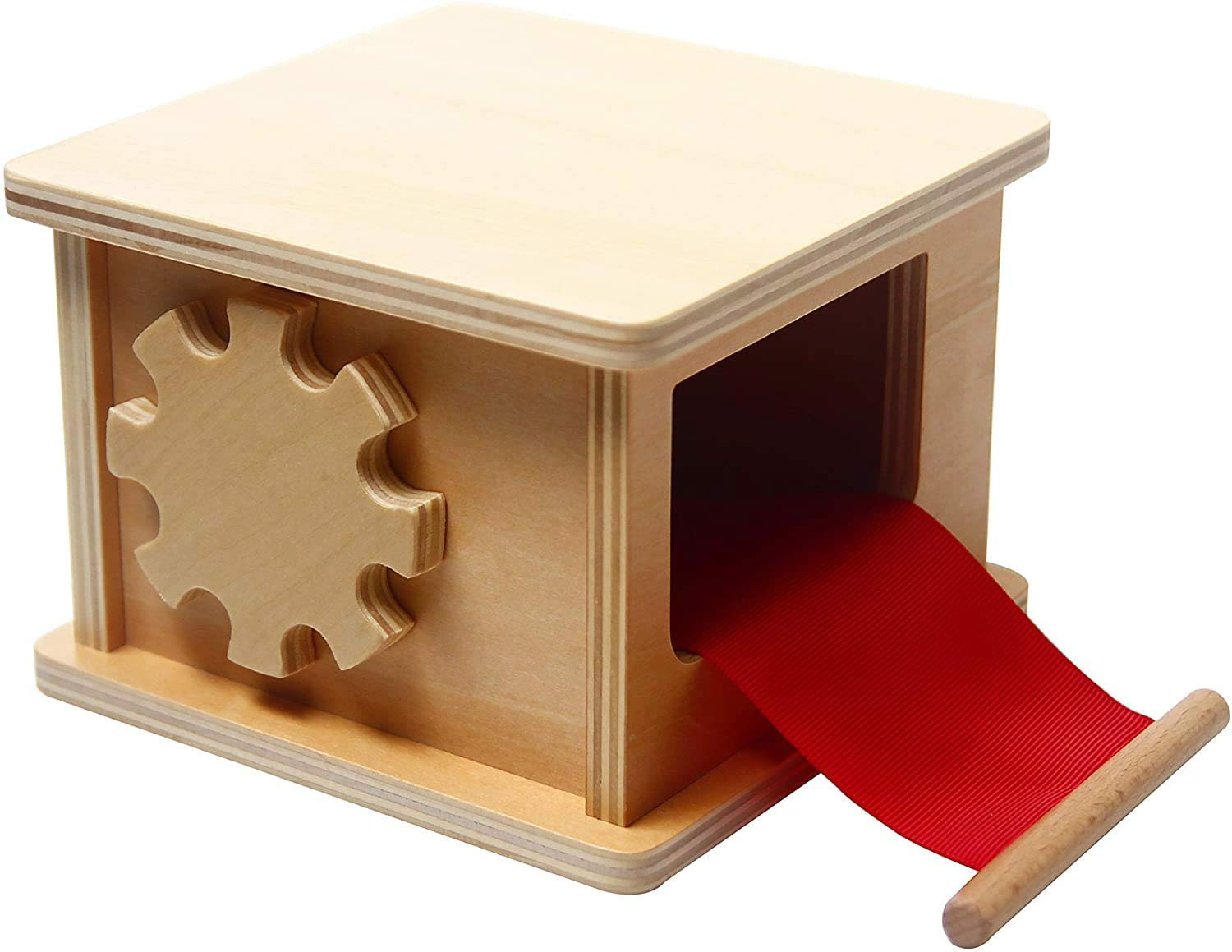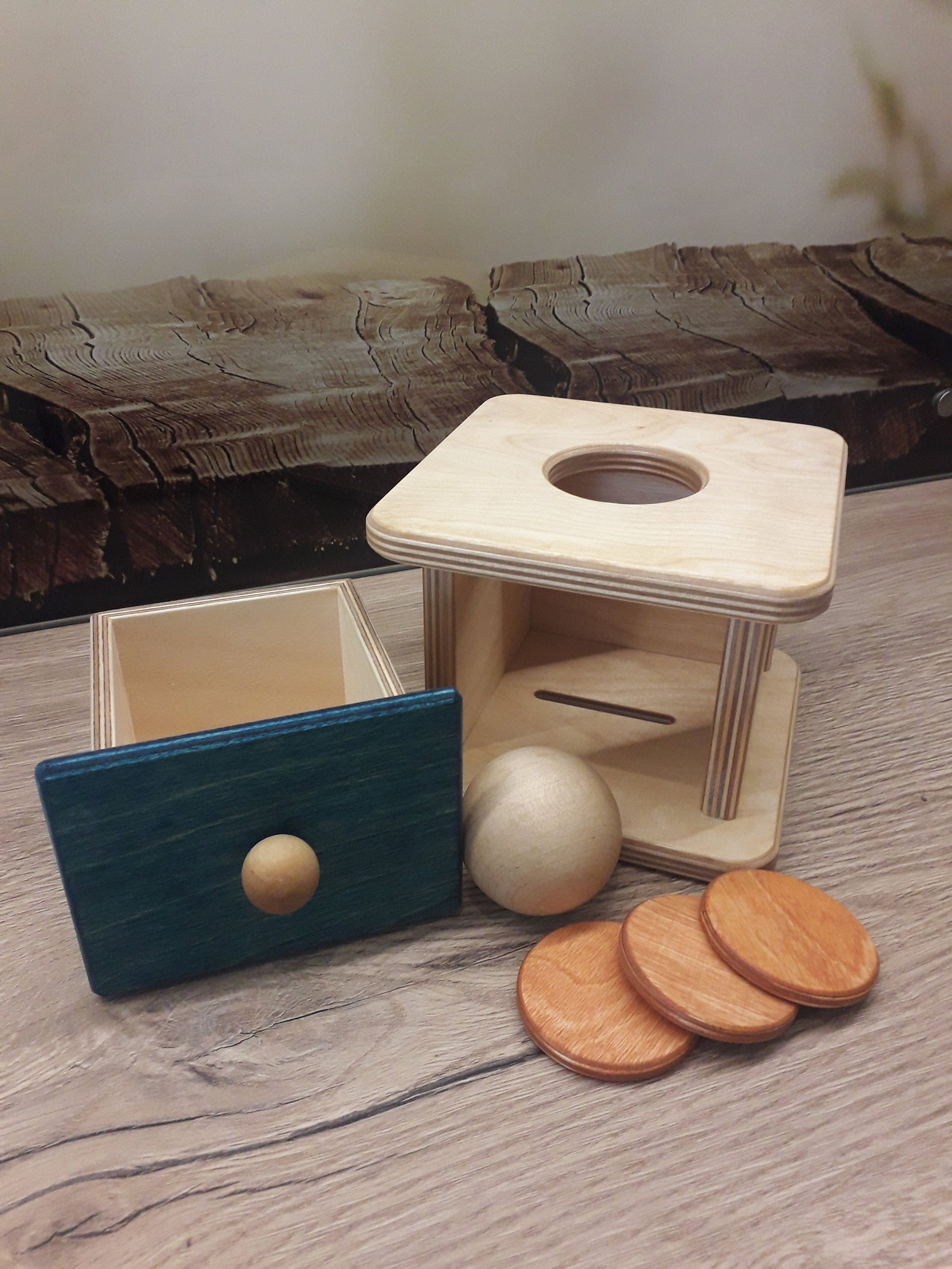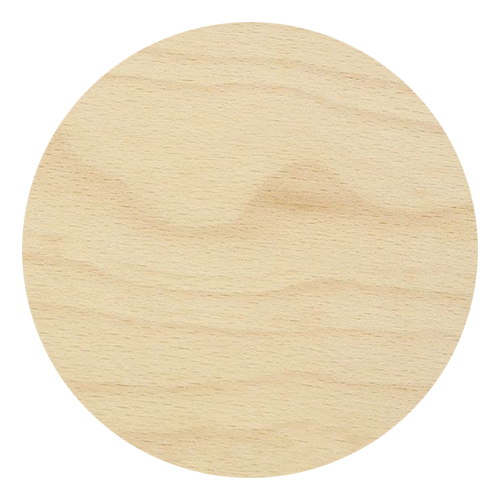 Direction/Evolution/Variables
Currently, I still have moving Variables at play. I plan to continue with more physical prototyping and research surrounding construction in hopes to bring the product to its full potential. I believe testing in a vehicle may drastically influence the form, especially the attachment mechanism, according to usability and safety. I am looking forward to watching the product continue to evolve.
18/22
   CONTINUE ADJUSTING FORM THROUGH MOCK UP PROTOTYPING
25/29 
EXPERIMENT WITH WOOD, FABRIC, ETC. PROTOTYPING IN SHOP
1/5 
EXPERIMENT WITH MODELS IN VEHICLES
8/12 
CONSTRUCT FINAL PROTOTYPE
15/19 
SYNTHESIZE PROJECT PROCESS